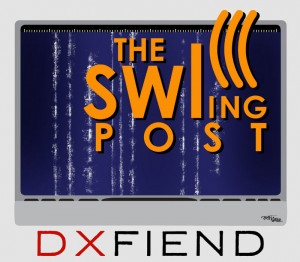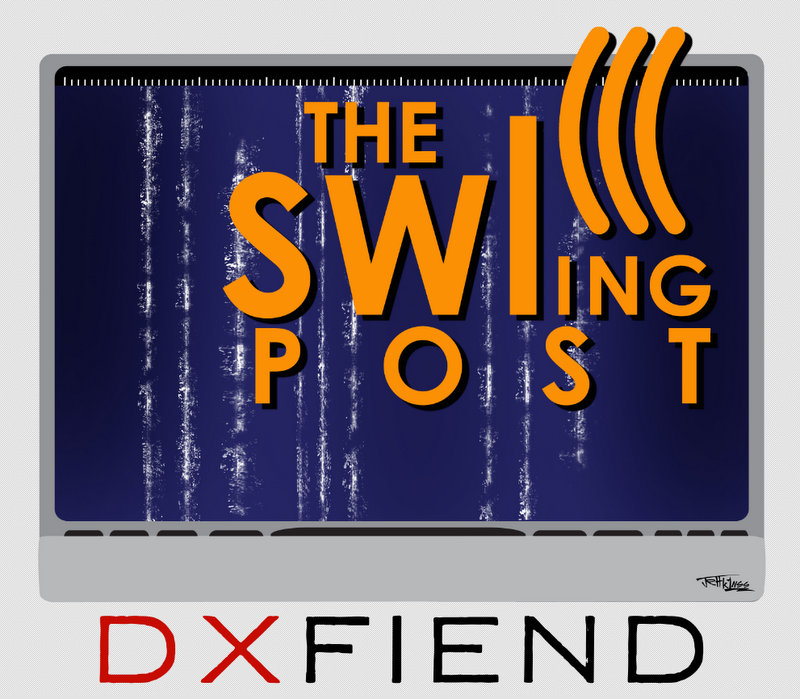 Ten years ago, I created a blog.
I designed the SWLing Post as a simple site where I could share a few links and articles about my favorite topic: radio.  And maybe educate a few new listeners about the hobby.
Never would I have imagined that within a few years, the site would grow to over 7,000 daily readers.
It's still hard for me to comprehend. It's also hard to believe that ten years have passed since I started the Post. Incredible.
Of course, what makes this site so special is the community of dedicated SWLing Post readers, contributors and supporters. People who show up to share in the radio discussion everyday.
For this reason, I want to make the following twelve months special for the SWLing Post community.
And so…let's have some fun!
Starting this month, until November 2019, we're going to put together a series of contests and activities to help celebrate ten years of the SWLing Post.
Let's get started today!
Our first prize is phenomenal…
This exceptional prize, an RCA transmitter window has been generously donated by our long-time friend and contributor, Dave Porter (G4OYX). Thank you so much, Dave!
Dave describes this unique prize as "a piece of broadcast history" from the Wooferton Transmitting station in the UK;
At 75 years old it is a round plate glass window that was fitted in the central main door of the RCA senders, installed in 1943.

The window is 12.25," 315 mm in diameter, and is 5 mm thick. The glass is tinted in a shade of light blue and the RCA trademark letters are etched out in sunken relief.

It was one from the last pair of senders, either Sender 85 or Sender 86, both retired and removed in 1980. (S81 – S84, the previous four were removed in 1963.)

The pair of windows were retrieved by Jeff Cant and one was presented to long-time BBC/VOA staffer Mr Dick Lett on his retirement in 1988. Jeff kept the other. Mr Lett has recently died and his daughters returned the plate to Jeff. It is this plate that is the [prize] gift in this competition.

Jeff gave it to Dave Porter who thought [that] rather than keep it himself, it would be a good donation to this celebration of ten years of the SWLing Post.
Wow…when Dave volunteered this as a prize for the SWLing Post, I almost fell out of my seat. Frankly, I'm already envious of the lucky winner!
Here's how you can enter to win this piece of shortwave history!
Each week, starting today–at the bottom of this page–we'll post a question about the Woofferton Transmitting Site. There will be a total of five questions with the final question posted on December 10th. The contest will close on December 14 and a winner will be announced shortly thereafter.
We'll embed a Google quiz form with each question, and provide a space for you to answer the question. This is the only way to enter the contest as the Google form exports the results to a spreadsheet that we'll use to pick a winner. Note: Please don't email or comment with your answer, as the system won't count it as a valid entry.
Each correctly answered question will count as an entry in the contest. Since we'll have a total of five questions, this means you could have a total of five contest entries.  Good luck, Post readers!
Details & Fine Print
This contest is open to all SWLing Post readers and contributors, with the obvious exception of myself and Dave Porter, who donated this piece.
Each entry will require your name, email address, and shipping address. These details will be used to contact you and ship your prize to you, should you win. These details will also be one means of making sure multiple entries aren't being made by one individual for each question (if we suspect someone of doing this, we would simply delete all of their associated entries.).  But I'm sure we're all good sports here.
All email addresses, names, and shipping addresses will be deleted once a winner is selected, to protect your privacy.
All correct entries will be entered on a spreadsheet, which will assign each entry a sequential number. We will then pick a random number with the random number generator and thus choose the winner.
Please note: If you read the SWLing Post email digest, you will need to view our prize questions on the web to see the embedded form.
Ready?  Let's get started! (FYI: Question #2 will be posted next week.)
If the form below does not display, click here to open it in a new window.
Our first question:
Many thanks again to Dave Porter for his generosity in offering us this wonderfully unique piece of broadcasting history and for kindly agreeing to ship it to the winner!