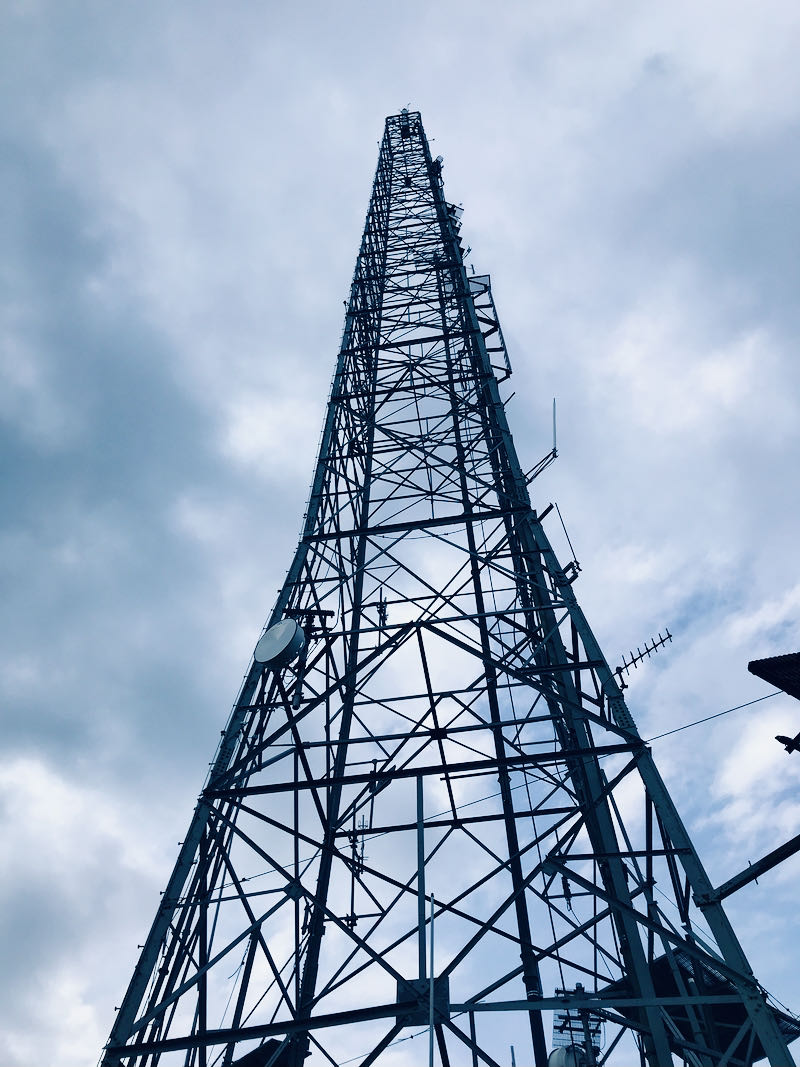 Radio Waves:  Stories Making Waves in the World of Radio
Welcome to the SWLing Post's Radio Waves, a collection of links to interesting stories making waves in the world of radio. Enjoy!
---
Note this article has been translated in English. Original in Ukrainian found here.
The police promptly responded to the call, but the SBU for some reason delays its response to illegal actions People's deputy Mykola Knyazhytskyi announced this on Facebook .
"In Lviv, journalist Vitaly Portnikov, who hosts programs on Espresso and Radio Svoboda, found a eavesdropping device at home. It is a voice recorder with the ability to record for a long time. The police were called. They arrived quickly. The SBU was called. They are not going. As a member of the Verkhovna Rada, I ask the SBU to come immediately and disrupt case. We don't know who installed this device and for what purpose: our services, foreign services or criminality," the politician said.
Vitaly Portnikov commented on the incident for "Espresso":
"Today, while cleaning the apartment I lived in at the end of February, when the war started, I found a recording device under the bed. The device had an inventory number. I informed the law enforcement authorities about my discovery so that they could investigate this incident."
The journalist added that he hoped for a high-quality investigation and clarification of all the circumstances of the case:
"After my statement, the investigators of the SBU of the Lviv region conducted an inspection of the premises and seized a device that is a device for listening and recording information. I hope that the relevant structures will conduct an examination and find out by whom and why this device was placed in my apartment."
Vitaly Portnikov is a well-known Ukrainian journalist, publicist and political commentator. Cooperates with Radio Svoboda and Espresso. On the Espresso TV channel, he creates the programs "Political Club of Vitaly Portnikov" and "Saturday Political Club". [Click here to read the full article at Espreso.]
This Episode explore three stories of cold war era radio in the USSR: Soviet Radio Jammers, the Russian 'Woodpecker' and the Soviet Radio Hooligans
[Click here to listen to the podcast via PodBean.]
We meet with Russian broadcaster Vladimir Raevsky to talk about radio jamming in cold war era Soviet Union.
As East and West super powers square up to each with nuclear weapons, a parallel invisible war is being fought in the airwaves.
Hundreds of millions of dollars are spent on broadcasting propaganda and music into the Soviet Union – and on attempting to block them from being heard.
Stephen tells the strange story of the 'Russian Woodpecker', a dystopian broadcasting station near the Chernobyl nuclear reactor and alleged attempts to brainwash the West using radar.
BBC Russian Arts correspondant Alex Kan, sits in a London cafe and tells of the brave young 'Radio hooligans' who broadcast their own individual pirate radio shows during his youth in the USSR.
For More on the Bureau of Lost Culture: www.bureauoflostculture.com
When the Hunga Tonga-Hunga Ha'apai submarine volcano exploded earlier this year, bringing down communications to and from Tonga, RNZ Pacific reverted to shortwave to reach the isolated island nation.
By Richard Sutherland, Head of News at Radio New Zealand.
In January this year, Tonga's Hunga Tonga-Hunga Ha'apai submarine volcano exploded. It was the most powerful eruption of its type that the world has seen since Krakatoa in 1883. In addition to sending atmospheric shockwaves around the world, the eruption badly damaged the international high-speed subsea cable connecting Tonga to the rest of the world.
The island kingdom was cut off – it was several days before jury-rigged comms were restored. Getting information out of Tonga was next to impossible. But thanks to shortwave, RNZ Pacific was able to broadcast vital information into the country.
It may seem strange to be talking about shortwave this far into the 21st century. "Shortwave" conjures up images of 1930s-style wood-panelled radios jammed with vacuum tubes, receiving programmes broadcast from colonial capitals.
But what many dismiss as a legacy distribution platform continues to show its worth even in the age of the internet. The New Zealand government signed off on a multi-million-dollar investment in a new shortwave transmitter for RNZ Pacific, the international service of New Zealand's public broadcaster, Radio New Zealand. This will allow us to continue and build on a service that began in 1948, using transmitters left behind by the US military after the Second World War.
From the highlands of Papua New Guinea, to remote atolls in the wider Pacific Ocean, shortwave transmission remains a vital tool in getting news and information to a large but geographically scattered audience. In addition to its ease of delivery, shortwave is no respecter of political boundaries – it's hard to censor a transmitter nestled deep in the heart of rural New Zealand, thousands of kilometres away.
And this part of the world matters to New Zealand. We are a Pacific nation in more ways than one – our historical ties with the area are broad and deep, and there are strong geopolitical reasons for New Zealand to ensure its voice is heard. In addition, eight percent of the New Zealand population, nearly 400 thousand people, identified as Pasifika in the 2018 census – in our largest city of Auckland that figure rises to 16 percent. That means there is a large domestic audience who want to know what's going on across the Pacific region, where family links remain strong.
That dual audience mandate is reflected in RNZ Pacific's output. Our digital shortwave service provides bulletins that are relayed to an estimated audience of more than a million people across the region by more than 20 local radio stations. Our analogue shortwave service delivers programming direct to listeners, many in remote areas such as the PNG highlands, and as far as way as Japan, North America and the Middle East, and provides vital information during the Pacific cyclone season. [Continue reading at the Public Media Alliance…]
Note that the following article has been translated into English. Click here for the original in Spanish.
The spokesman for Compromís in the Upper House, Carles Mulet , today asked the Government to study incorporating among its contingency measures or plans to deal with the possible recession in the energy supply, the adoption of technological changes in radio emitting poles, as already European countries around us have done.
" Countries like Switzerland or Norway have already switched off the FM signal and broadcast only DAB+ because it is up to 90% more efficient from the point of view of energy efficiency. Apart, logically, from implying an improvement in coverage, in supply. It is something obvious and that is in line with our commitments as a country with climate change. Although to turn off the FM first you have to develop DAB+, you should start by turning off the Medium Wave first" indicated the Valencian senator.
The coalition demanded in March through a parliamentary question to know the annual cost of distribution of the programming of all the stations of Radio Nacional de España and Onda Media. In 2021 these costs and maintenance expenses amounted to 17,349,948 euros , of which 6,287,503 euros to FM stations and 6,823,026 euros to Onda Media, according to information provided in writing by the president of the RTVE Corporation, José Manuel Perez Tornero .
"When in Europe there are already many countries that turned off the Medium Wave as a result of the 2008 crisis or have rationalized its use to the maximum, our country continues to waste. It must be that we are filthy rich. The logical thing would be to start rationalizing the use of the Medium Wave to what is merely essential before turning it off and relocating its operating costs to investment costs for the deployment of the DAB+ network, as has already been done in many countries. And later, with DAB+ displayed, proceed to turn off the FM. It's common sense. Otherwise, the government must clearly explain what the hidden reasons are, contrary to efficiency and the fight against climate change", says Mulet. [Continue reading in English via Google Translate…]
The days of Morse Code are long gone and almost forgotten by the young generation of today. But a small group of old ex telegraphists from around Australia are dedicated to preserving, remembering and educating how important Morse code once was to Australia.
DIRECTED, EDITED AND CINEMATOGRAPHY BY JACK MORROW
---
Do you enjoy the SWLing Post?
Please consider supporting us via Patreon or our Coffee Fund!
Your support makes articles like this one possible. Thank you!