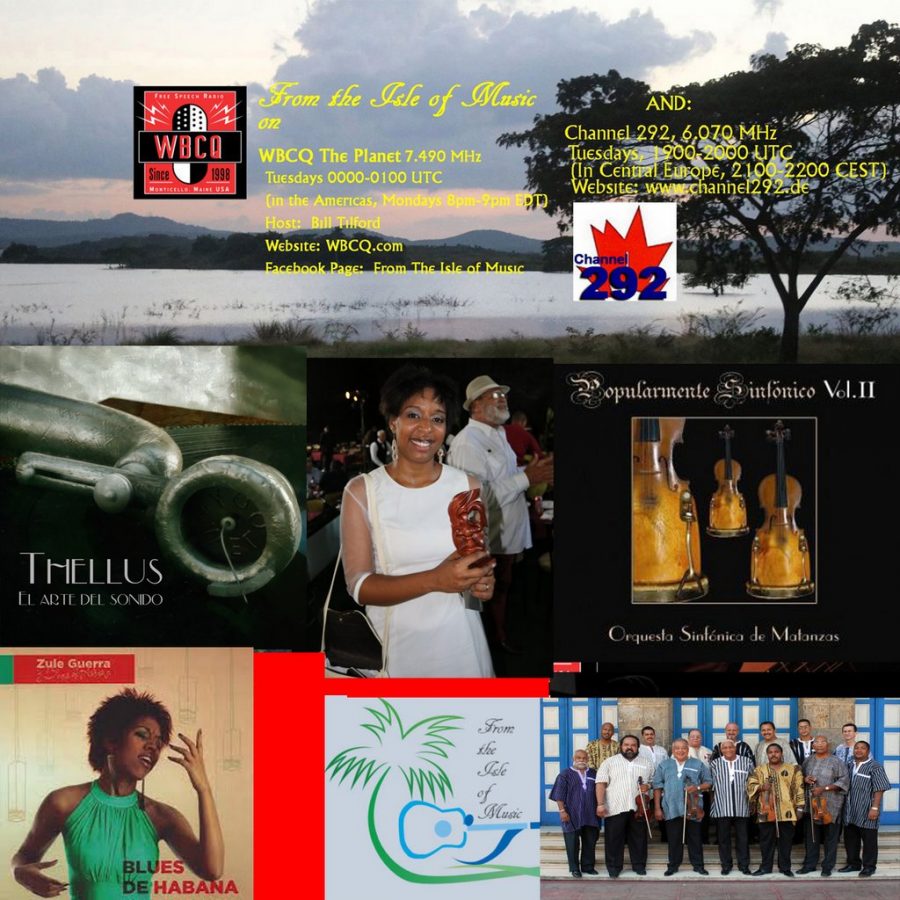 Many thanks to SWLing Post reader, Bill Tilford, who shares this From The Isle of Music update:
Beginning June 7, From the Isle of Music begins an exciting new phase. Our host, Bill Tilford, recently returned from Cuba with the music of the winners and nominees of Cubadisco 2016, which among other things is Cuba's equivalent of the GRAMMY Awards. He also recorded several interviews. We will begin sharing this music and the interviews this week.
Our June 7 (June 6 in the Americas) program brings back NuJazz artist Zule Guerra, who recently won a Cubadisco 2016 in the category Opera Prima (Best New Artist), and we'll feature some of El Arte del Sonido by Thellus, which won the Cubadisco 2016 category Electronic and Electronic-Acoustic Music. We'll also have some vintage Orquesta Aragon from the 70s along with more of Popularmente Sinfónico Vol II by Orquesta Sinfónica de Matanzas. This week, we begin bringing the winners and nominees of Cubadisco 2016 to you on the radio.
Two listening options on shortwave:
WBCQ, 7490 KHz, Tuesdays 0000 UTC (8pm EDT Mondays)
Channel 292, 6070 KHz, Tuesdays 1900 UTC (2100 CEST)
See the NOTES section of our Facebook page for program updates and other information.