In Emergency Preparedness Part 1: Choosing the right radios, we focused on various types of radios you should consider having on hand in times of disaster. This section focuses on other aspects of emergency preparedness.
Beyond radios
Of course, there's more to the art of being prepared than simply purchasing a few radios. Being prepared is about having enough supplies, making a plan, and knowing how to get in touch with family/friends, where to meet and what to do should you lose contact. Fortunately, a great percentage of the time, being prepared is about dealing with a few days–not months–of difficult conditions.
What I'm trying to say is, don't feel like you have to spend a lot of money stock-piling months of food, or buy several bricks of gold to bury at your house (hate to burst your bubble, but gold is, unfortunately, a rotten investment).
Don't feel like there's a financial barrier to being prepared, either. It's easy, and you can gather everything you need in one day.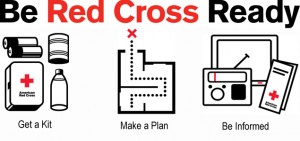 I find that the Federal Emergency Management Agency (FEMA) has a well thought-through list of items you should have in your preparedness "kit." I have listed them below (courtesy of FEMA) and included my own comments under some of the suggestions.
FEMA Recommended Items To Include In A Basic Emergency Supply Kit:
Water, one gallon of water per person per day for at least three days, for drinking and sanitation

I suggest purchasing inexpensive gallons of distilled water from your local store. When you bring them home, mark them with the date purchased. Over time, you can use and replace them with new ones.

Food, at least a three-day supply of non-perishable food

Include a lot of shelf-stable foods ready to be eaten without preparation–trail mix, dehydrated fruits and vegetables, etc.
FoodSafety.gov has an excellent guide to preserving, preparing and storing food

Battery-powered or hand crank radio and a NOAA Weather Radio with tone alert and extra batteries for both
Flashlight and extra batteries

Also consider purchasing at least one flashlight that can be hand-cranked
Whistle to signal for help
Dust mask, to help filter contaminated air, and plastic sheeting and duct tape to shelter-in-place
Moist towelettes, garbage bags and plastic ties for personal sanitation
Wrench or pliers to turn off utilities

At least have a Gerber or Leatherman tool with a built-in pair of pliers.

Can opener for food (if kit contains canned food)

Very important–have you ever tried opening a can of food without a can opener? They're cheap–buy one specifically for your kit

Local maps
Cell phone with chargers, inverter or solar charger

Many of the radios above can charge a USB-based cell phone. If you are looking for a durable solar panel, consider the Goal Zero foldable panel or any roll-up/foldable panel by Power Film Solar.
Additional Items To Consider Adding To An Emergency Supply Kit:
Prescription medications and glasses

This is extremely important–you should certainly stock up on medical supplies if you're in the path of a natural disaster like a hurricane. Pharmacies may be closed for several days and you certainly want your prescription heart medication on hand!

Infant formula and diapers
Pet food and extra water for your pet

Don't forget Rover or Whiskers–!

Cash or traveler's checks and change
Important family documents, such as copies of insurance policies, identification and bank account records in a waterproof, portable container. You can use the Emergency Financial First Aid Kit (EFFAK) – PDF, 277Kb) developed by Operation Hope, FEMA and Citizen Corps to help you organize your information.
Emergency reference material, such as a first aid book or information from www.ready.gov.
Sleeping bag or warm blanket for each person. Consider additional bedding if you live in a cold-weather climate.
Complete change of clothing, including a long-sleeved shirt, long pants and sturdy shoes. Consider additional clothing if you live in a cold-weather climate.
Household chlorine bleach and medicine dropper – When diluted nine parts water to one part bleach, bleach can be used as a disinfectant. Or in an emergency, you can use it to treat water by using 16 drops of regular household liquid bleach per gallon of water. Please do not use scented or color safe bleach, or bleaches with added cleaners.
Fire Extinguisher
Matches in a waterproof container
Feminine supplies and personal hygiene items
Mess kits, paper cups, plates and plastic utensils, paper towels
Paper and pencil
Books, games, puzzles or other activities for children

Often overlooked, but quite important–you may be without power, television and internet for days. You should have a back-up plan for your children. Board games are fun, burn a little time, and require absolutely no batteries!
Other recommendations I would add
Fill up your vehicles with fuel.  Indeed, it's not a bad idea to top-off your fuel on a regular basis.
Listen to local radio stations and follow any directions from local officials who are coordinating recovery.
Know potential evacuation routes and emergency contact information. This is especially important if you live in an area prone to hurricanes or typhoons
Making a plan and being informed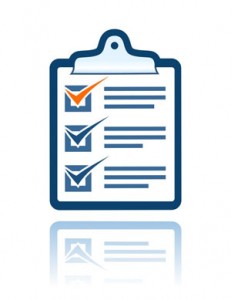 Being prepared, as I said earlier, is more than just having supplies. It's about being prepared mentally and having your close family and friends on the same page should disaster strike. Also, you should be well aware of how things are handled locally.
Ready.gov
has an excellent guide to making a plan (including downloadable forms) and general information about being informed.
SWLing.com has a lot of guests (almost half of our guests!) who visit us from outside of the USA. The information I have posted above may not be relevant to the place you live (for example, NOAA weather radio).  Still, keep in mind the following:
Check to see if your national weather service has specific frequencies with weather or emergency information. If so, make sure you have a radio that can receive these broadcasts.
Check with your local emergency management office. If you have any specific needs (medical or otherwise), make sure your local authorities know.
Summary: Preparedness is crucial!
This is, perhaps, one of the longest posts I've ever written on the SWLing Post; you can probably tell that I'm an advocate of preparedness.  I hope I've shown you that there's a lot to think about prior to a disaster, whether natural or man-made. It's not expensive to prepare, but does take a bit of dedicated time and energy.  Once you you do it, though, I promise that you will feel better prepared and more secure than before.  And one more thing:  once you've taken care of your own or your family's needs, please be prepared to help others however you can–sharing and caring is part of any disaster recovery process.