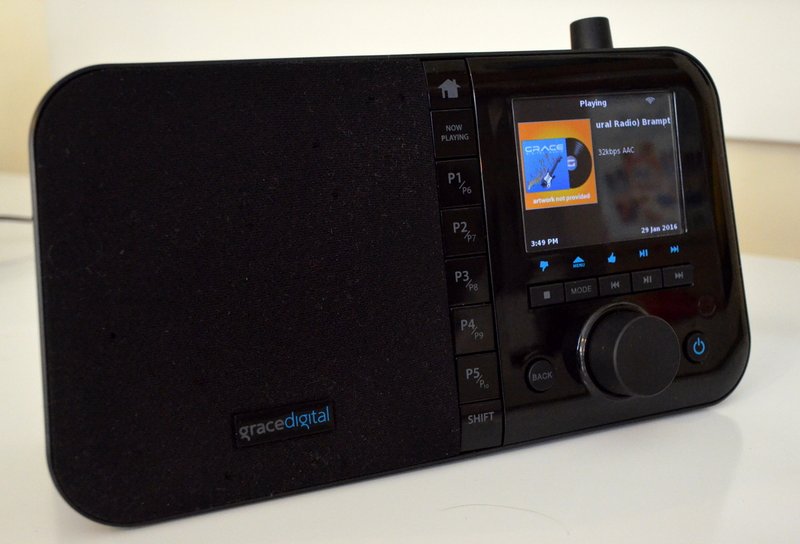 Many thanks to SWLing Post contributor, Zack S, who writes in response to our note yesterday about the demise of the Reciva Internet radio station aggregator:
I wrote to Grace Digital https://gracedigital.com/ today, 11/2/2020 asking about the Reciva shutdown and here is their reply;

"Your presets will work until the URLS for the streams become outdated. Not all radios will be turned off at the same time. The Mondo will be in the last group to be terminated. The software is Reciva dependent, you can get all the details we have here:

Grace Digital Internet Radios manufactured between 2007 and 2017 will stop working

The internet radio station finding service used by our legacy internet radios is being discontinued by the 3rd party service provider. This will affect Grace Digital internet radios manufactured between the years of 2007 and 2017 including the original Mondo.

(Please note; the Mondo Plus, Mondo Classic, and Mondo Elite are not affected).

The managed shut down will begin on November 4th, 2020 and will be completed by May 21st, 2021. Anticipating the eventual shut down, Grace Digital has already developed a faster and more feature rich internet radio platform. Radios developed after 2017 are on the new platform and will not be affected. The models that are not affected start with model number 'GDI-WH' otherwise known as:

Mondo plus / Mondo plus classic /Mondo elite / Mondo elite Classic
Encore plus
Grace Link / Grace Link Amp

The new Grace Digital platform features quad core microprocessors, over double the available radio stations, NPR, FOX news, BBC, CBS radio, Chromecast audio built in, and music services such as Amazon Music, SiriusXM and Bluetooth streaming. These new internet radios do not use a 3rd party server network to operate).

If you have a legacy internet radio, to help with the transition, Grace Digital will offer special one time discounts to effected customers. If you are interested in taking advantage of this offer, please press the following button and provide key information to our customer service team.