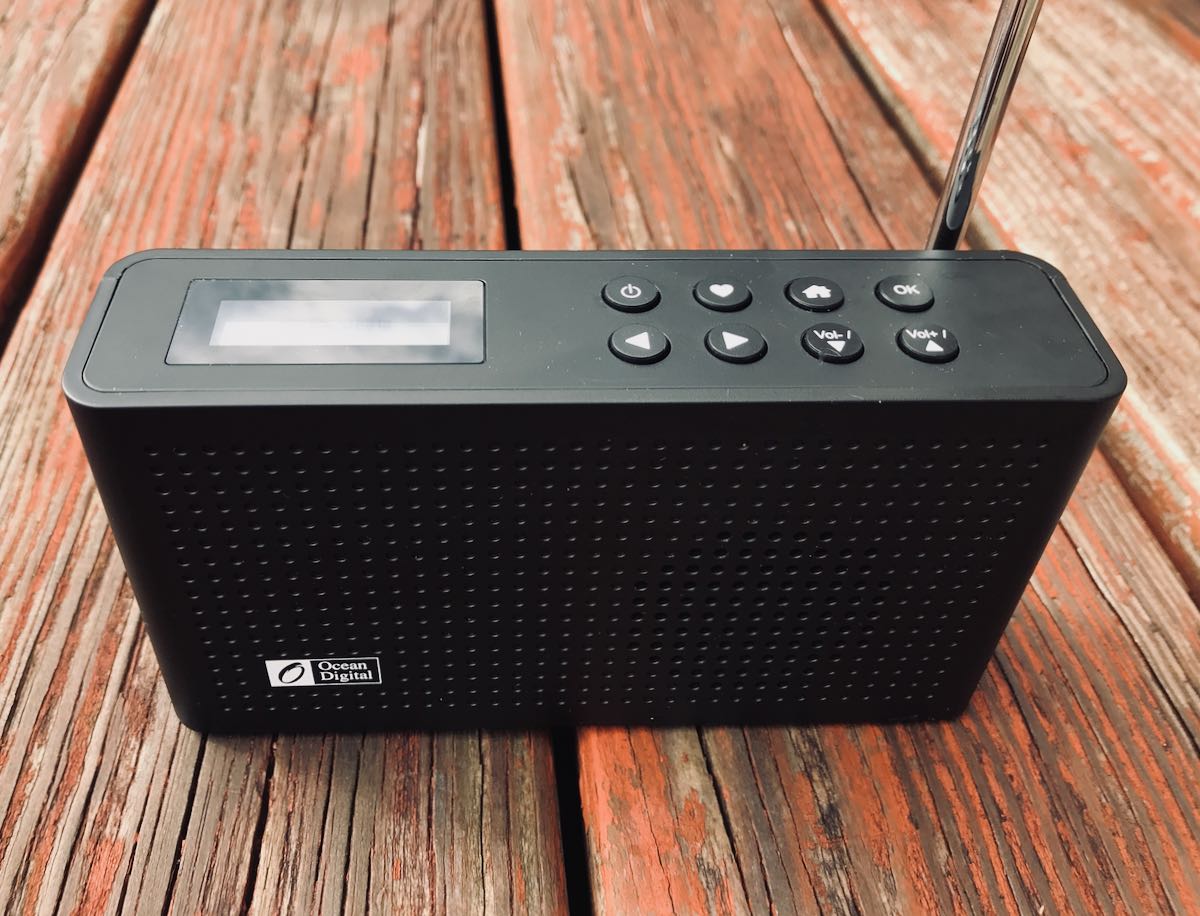 A few weeks ago, I was contacted out of the blue by a company I'd never heard of: Ocean Digital. They asked if I would be interested in reviewing one of their radios.
I almost deleted their message out of habit because (no kidding) I get at least one or two messages like this from retailers and manufacturers per week–often more. I checked out their website and could quickly see that they specialize in a variety of digital WiFi radios with Bluetooth, FM, and DAB. A quick search on Amazon and I could see a number of Ocean Digital models. I replied back and the company representative mentioned that it was one of my trusted friends and SWLing Post contributor who recommended that they reach out to me. So I read through their catalog of radios and selected their most affordable model: the WR-26. Ocean Digital sent a sample WR-26 at no cost to me.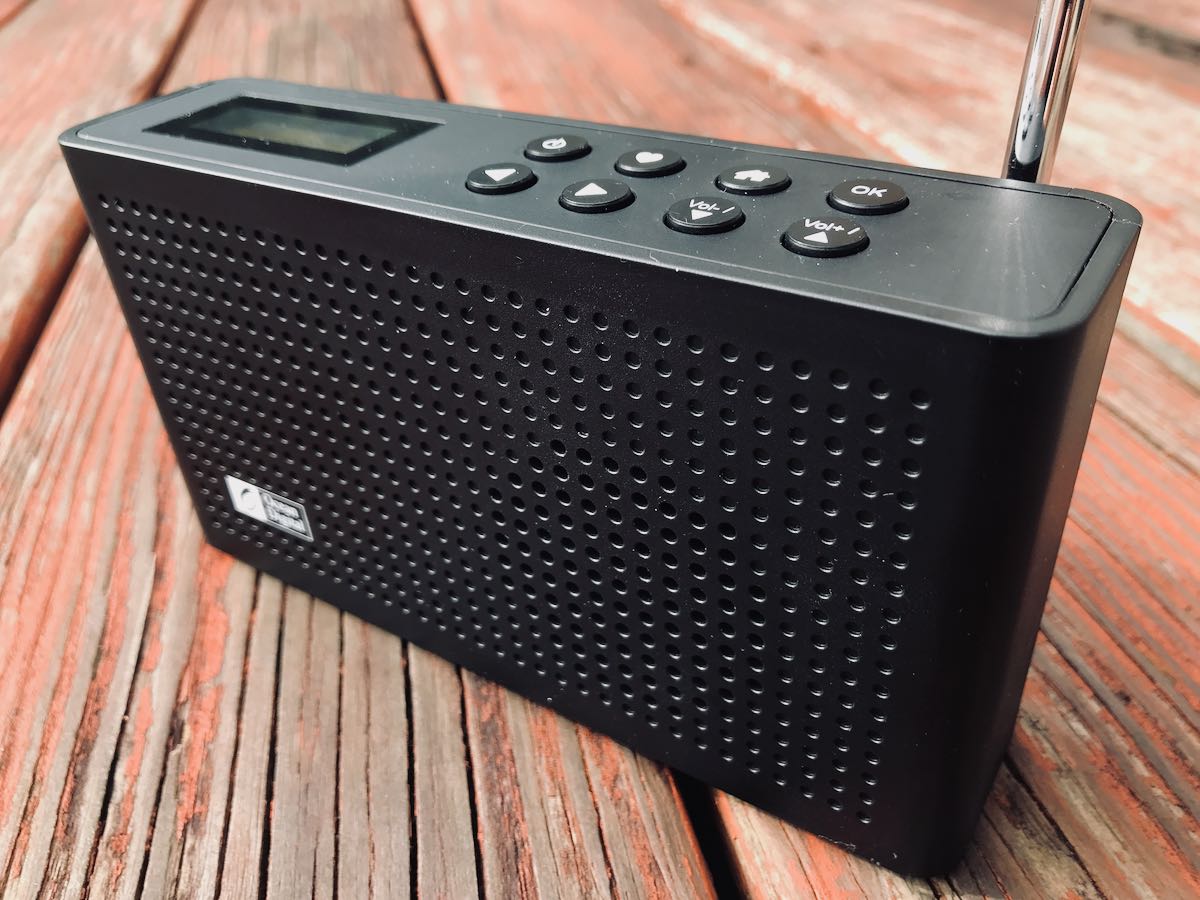 I picked the WR-26 because, in terms of features, it packs a lot for a $75-80 US radio. I also love the portable size and built-in rechargeable battery.
WIth that said, it's also a very simple radio. There was no need to reference the owner's manual for basic operation.
Look & Feel
The WR-26 is compact, lightweight and sports an internal rechargeable battery pack with a Micro USB connection.
It has a front-facing internal speaker, and on top a small backlit display and eight function buttons:
On/Off
Home
Favorites
Left/Right arrows (for selecting and backing out of menu items)
Up/Down arrows (for tuning, and stepping through selections)
OK button for making selections
On the back of the radio, there's a telescoping antenna, Micro USB charging port, and a headphones jack.
Overall, I really like the clean and simple design. If I could change one thing, I would move the telescoping antenna to the top of the radio and make it recessed to better protect it when packed in a travel bag, for example. But in the end, this is a very minor criticism.
Audio
The WR-26's built-in speaker provides well-balanced audio. In fact, readers who own late-model compact shortwave portables (like the XHDATA D-808) will recognize the audio characteristics of this small internal speaker that I assume uses an acoustic chamber to provide a better bass response. I'm always pleased to find compact radios that implement this type of speaker.
One interesting note: when you tune to an audio source–a stream or FM station for example–the volume fades in slowly after making the selection.
FM Radio/DAB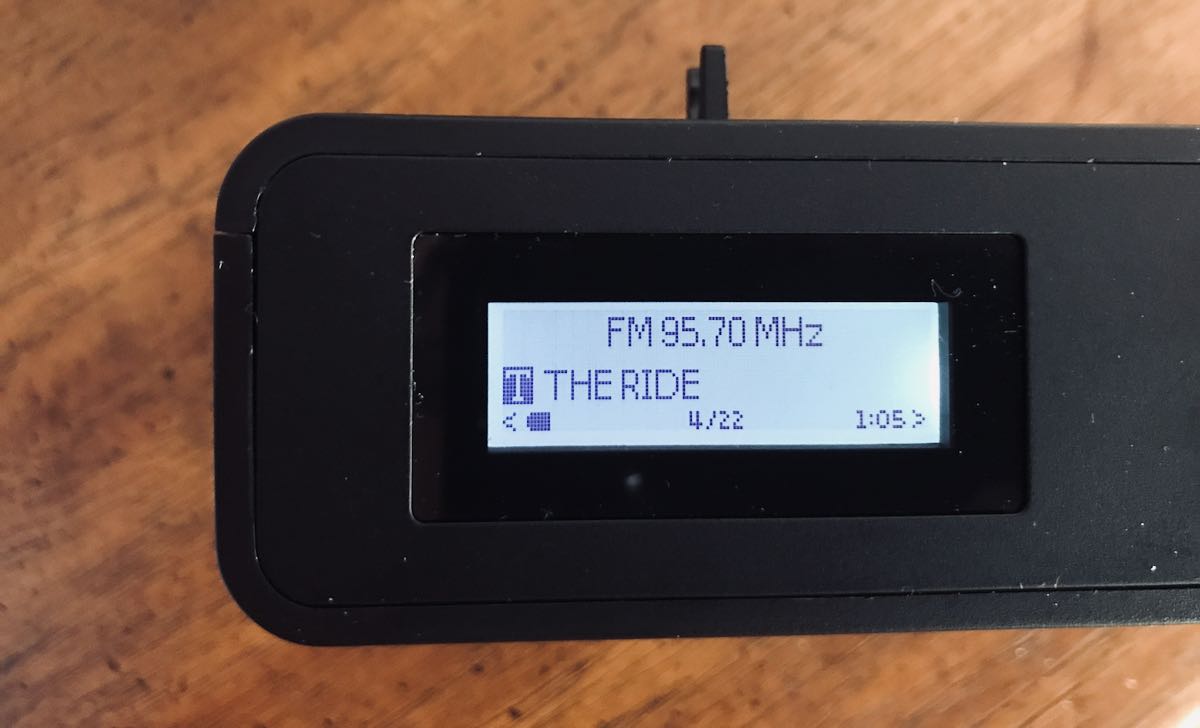 The WR-26 has a built-in FM tuner that functions quite well. It received all of my local radio stations and even a few further afield. The first time you turn on the FM radio, it will ask if you want to scan the band. If you initiate a scan, it will search for signals and auto store found stations in memory locations that you can shuffle through with the up/down arrows.
The WR-26 also displays RDS information on the screen–very nice!
To manually tune the WR-26, press and hold the 'OK' button until 'Tuning' appears on the bottom right corner of the display. Then use the left /right arrow buttons to adjust the frequency. Press and hold the OK when done to exit manual tuning.
I did not test DAB reception. I'm located in North America where there are no DAB stations on the air to test this functionality.
Bluetooth
Not much to say about Bluetooth other than it works. You can wirelessly connect your smart phone, tablet, or PC to the WR-26 and use it as an external speaker. If you've ever used a bluetooth device, you'll find pairing a straight-forward, easy process.
WiFi Radio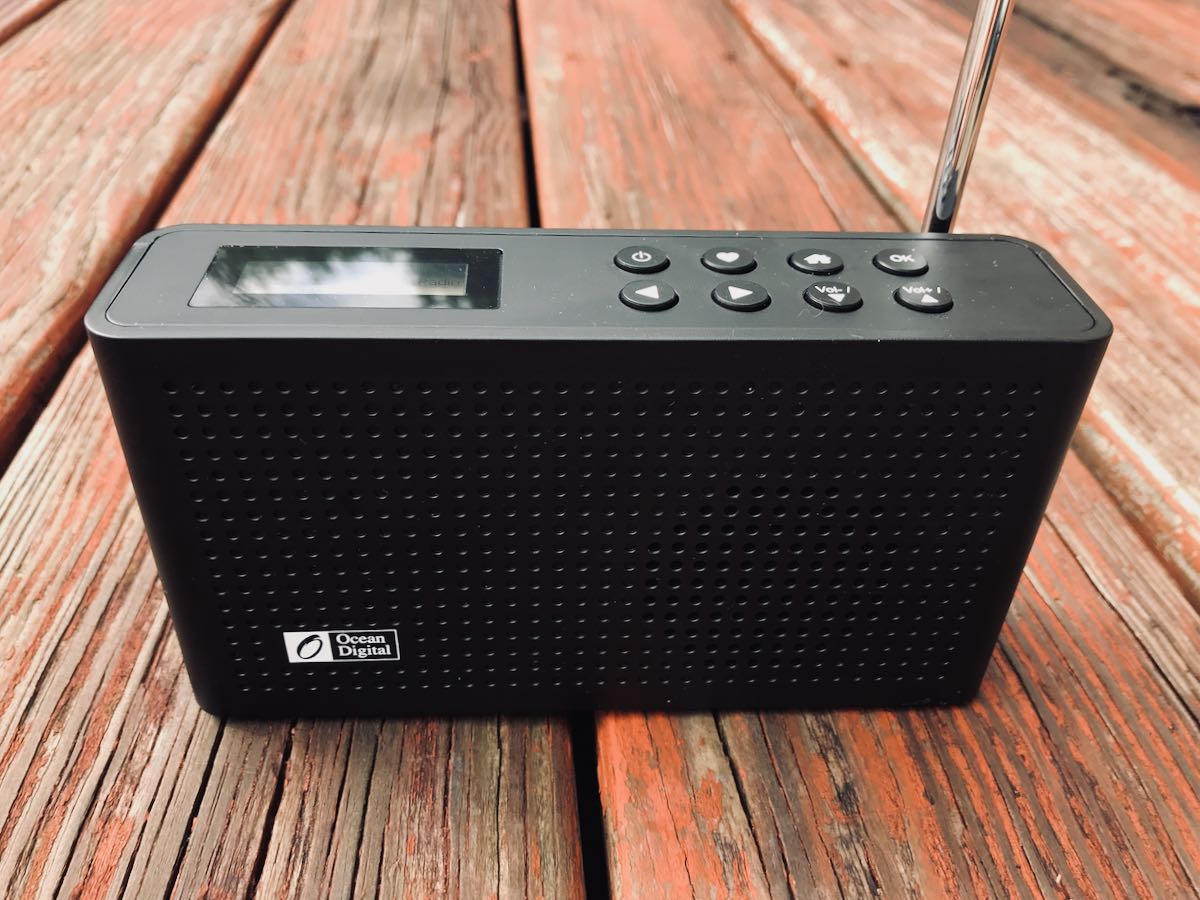 Ocean Digital radios use an Internet radio station aggregator (click here to learn about aggregators) called Skytune. I don't know if Skytune manages their own database of Internet radio stations, or if they rely on a larger, more established aggregator in the background. I suspect the latter.
To use WiFi radio, you must first connect to your local WiFi network. I connected to my smart phone's personal hotspot without any problems. If you have a long WiFi password, you'll need a little patience to enter it the first time. Entering the password requires scrolling through a long list of upper and lower-case letters, numbers, and symbols.
Like most WiFi radios, you can tune the station of your choice by selecting the WiFi radio function, then searching stations by location/region, popularity, genre, etc. Once you've selected a station, the radio connects and if you wish to save it to your favorites list, simple press and hold the heart button.
On devices like this, I always worry about WiFi radio functionality failing if the station aggregator disappears. In the case of the WR-26, you can actually program your favorite radio stations manually. You simply find the radio's IP address on your network (the manual describes how to find this in the Configuration menu selection) then enter the radio's IP address in a browser on a computer or device that is connected to the same WiFi network.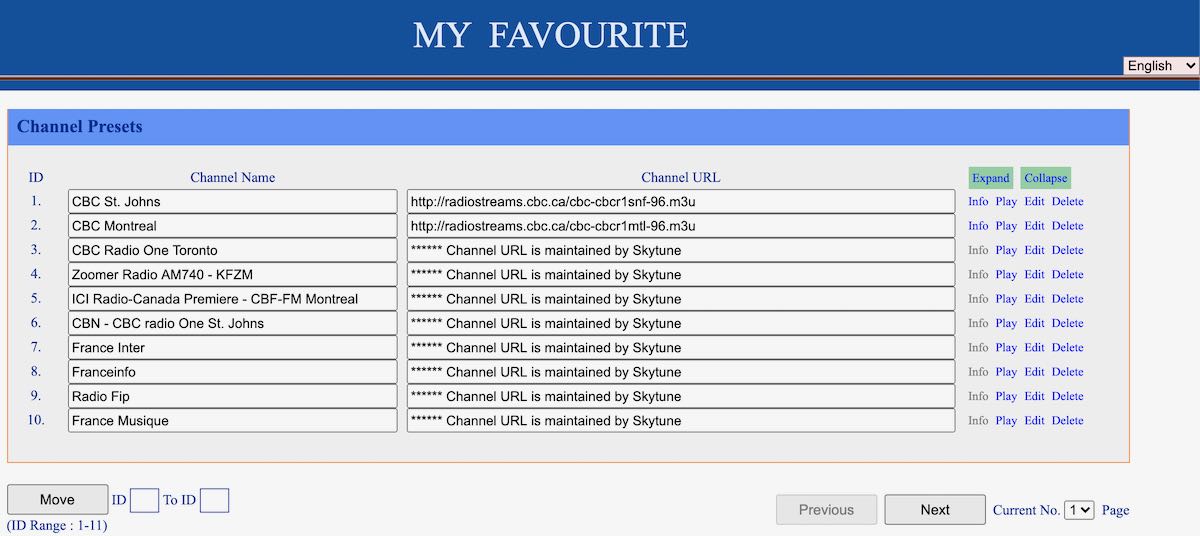 I took the screenshot above by connecting my laptop to my phone's personal hotspot and directing it to the radio's IP address.
I like this functionality because it means I can even connect to streaming sources not found in the Skytune directory like more obscure internet stations, LiveATC and scanner feeds.
I've reviewed a lot of WiFi radios and I find the WR-26 to be rather easy to use. So far, I've found all of the stations I normally listen to via their aggregator.
Summary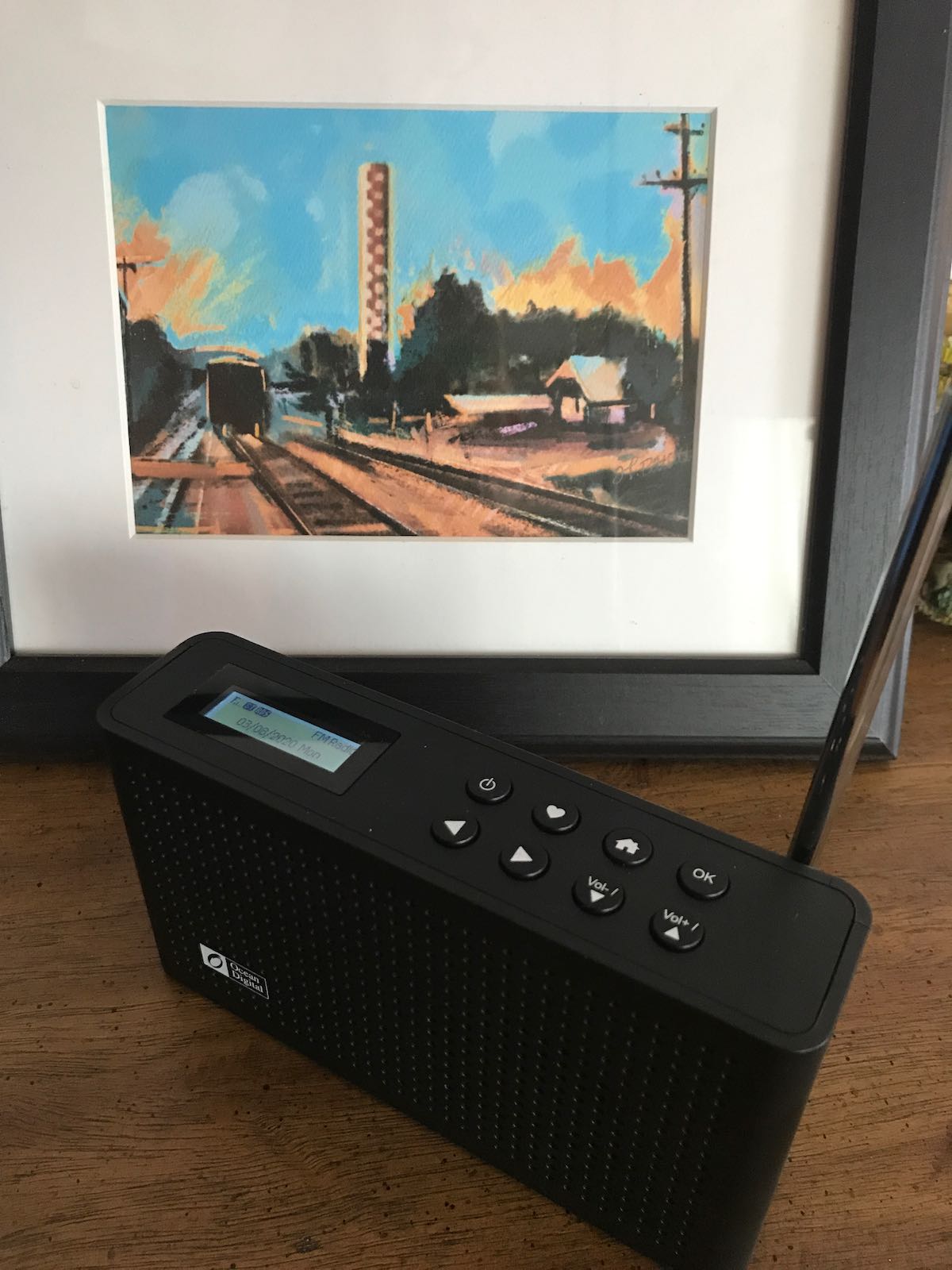 All-in-all, I really like the WR-26. For the price, it's a very capable little WiFi radio and a good value.
What I really love is the portability of the WR-26. After charging the battery with a standard USB charger, you can listen to FM, DAB, Bluetooth or WiFi radio for hours. The audio is respectable and volume can be increased to be almost room-filling.
The WR-26 is small enough that you could actually pack it and take it on travels. If your phone has a personal hotspot, you'll be able to use all of the WiFi radio functionality on the road. Since I've no experience with Ocean Digital devices, I always question product longevity so we'll have to see how that plays out. It's comforting, though, knowing that a trusted friend in the radio industry made the recommendation–he's never lead me astray!
Click here to check out Ocean Digital's website.
Click here to purchase the WR-26 and here to check out their other products on Amazon (these affiliate links support the SWLing Post).