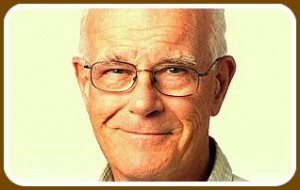 Peter Fry, host of Radio New Zealand National's music request program, Saturday Night, said goodbye last night after fifteen years on the air. Many SWLing Post readers have written about their love of the program, having heard Fry's voice over the shortwaves through Radio New Zealand International's relay.
This morning, I received the following message from SWLing Post reader, Frank:
"I caught [Fry's final Saturday Night broadcast] on my [Tecsun PL-660] while on watch last night.

For the last 2 months I have been 'on passage' from Antofagasta, Chile to Auckland on my wee boat and last night, having left Bora Bora 5 days ago bound Tonga, we were sailing through the 'southern Cooks'.

Listened to his last program while sailing into the setting moon on a balmy tropical night right down to the last 'goodbyeeee'.
To me its what SWLing is all about."
He continues:
"Beats listening to the footy on RA. Beats DXing in Tristan da Cunha as well…."
I must admit, I agree, Frank.  I would certainly love to be in your place: on the open water, listening to distant stations…Thanks for sharing, and safe travels to you and your crew.
And fans of the show, fear not. Though we will miss Peter, and are grateful for his years on the show. Saturday Night will continue with a new host, and I'm willing to bet that it'll still be a treat to hear.
If you missed hearing Saturday Night, yesterday, check out the audio files below, which cover the entire final broadcast: