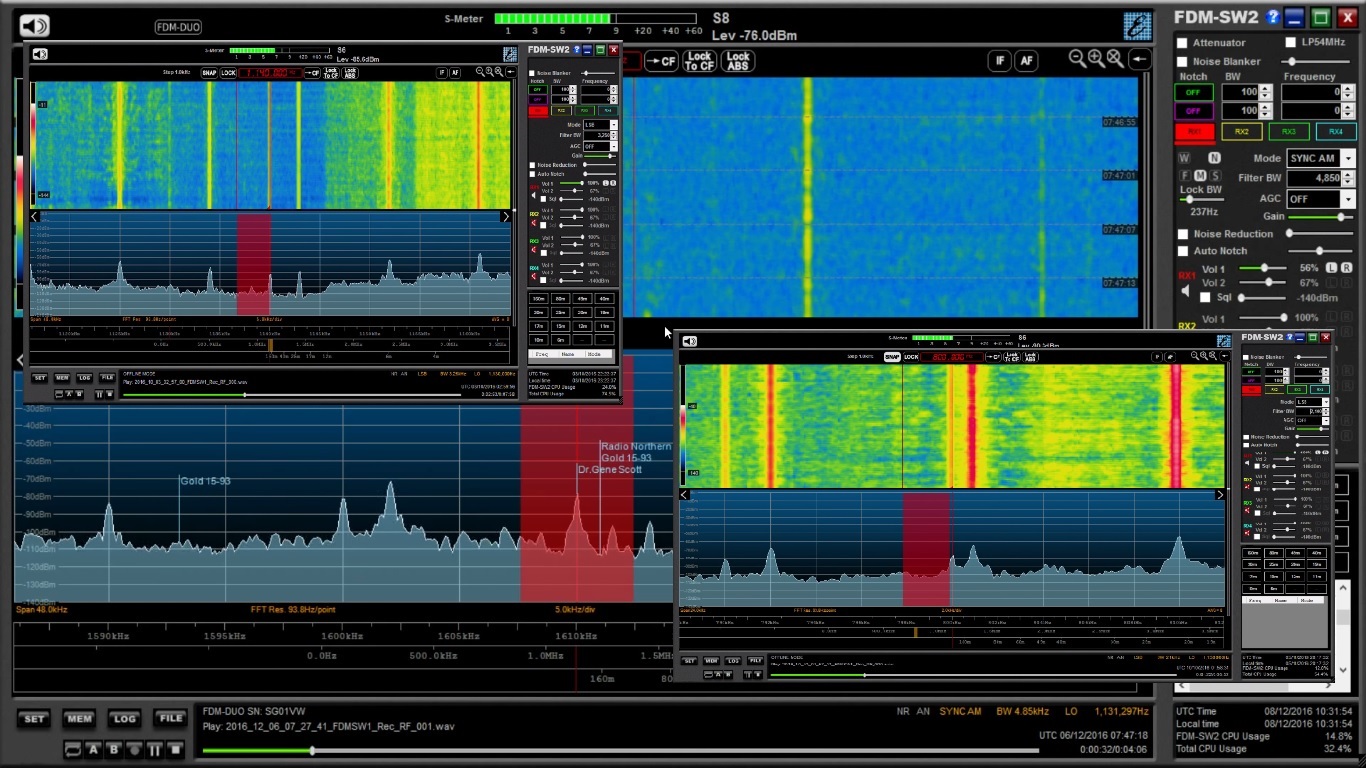 Hi there, I thought I'd share with you, three recent catches from Canada that I had not previously heard here in Oxford, UK, over the past 18 months of DXing. The first is VOWR, a religous station in Saint John's, Newfoundland and Labrador. At the time of reception their TX power was 2.5 kW, thus a really pleasing catch. 800 kHz is such a difficult channel to DX in Europe due to heavy adjacent channel QRM, but the brilliant selectivity of the Elad FDM DUO operating via the FDM-SW2 software performed really well, producing mostlyy intelligble audio on LSB with an audio bandwidth filter of 2.1 kHz. Below is an embedded video and text link.
MW DX with 200 m Beverage: VOWR 800 kHz, St. John's, N&L, first reception, with ID
The next reception video is CHHA 'Voces Latinas' from Toronto on 1600 kHz. This was the biggest surprise because this channel at the start of the X-band is dominated by The Caribbean Beacon, Anguilla. In fact, I would go so far as to say I've never heard anything else but Anguilla on 1600 kHz. The only difference in this reception is that it occurred relatively late in the morning for me – around 7:45 am. To catch CHHA for the first time, with a very clear ID was great, I hope to hear them again soon.  Below is an embedded video and text link.
Finally, a reception video of CBC Radio 1, transmitting on 1140 kHz. CBC are very often herad at my shack in Oxford, in fact, I see at least one carrier, usually with audio most evenings/mornings and often multiple signals are present across 600, 750 and 1400 KHz. However, their transmission from Sydney, Nova Scotia had never been copied previously and so this was a pleasing catch. Below is an embedded video and text link.
---
Thanks for reading/watching/listening and I wish you all great DX!
Clint Gouveia is the author of this post and a regular contributor to the SWLing Post. Clint actively publishes videos of his shortwave radio excursions on his YouTube channel: Oxford Shortwave Log. Clint is based in Oxfordshire, England.