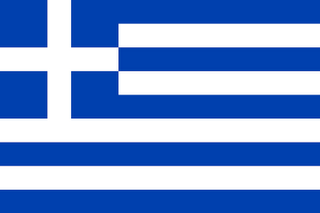 Good news from our reader and regular Greek correspondent, Christos:
I listen to the programmes of ERT, almost everyday.
They continue transmitting as usual, with full programming, even these days around 15th of August (Virgin Mary Day) which is the peak of the Greek holidays. Other years we had a 2-3 minutes news bulletin and a lot of uninterrupted music.

I have written some comments about it in my blog but only in Greek.

I also have another post with photos of the radio programming producers. I am sure you have listened to some of them from the VoG.
Christos then sent this listening report:
I have checked the frequencies of VoG at my summer house in Marathon. I found out that VoG is on air on 7450kHz and 9420kHz. I couldn't hear anything on 15630kHz, the one that was active yesterday.
Be sure to check out Christos' blog for more details (in Greek).
Additionally, Moshe commented on my last post with this logging:
VOG Was heard last night at the 19 Meter band (I was monitoring it with my tube radio, later on confirmed it on 15650KHz).

As for now, VOG is on the air on 19 Meter Band.
Thank you, Christos and Moshe–you've set my mind at ease for the moment. In my current travels I can't easily receive VoG with my portable, so I'm grateful for these reports.