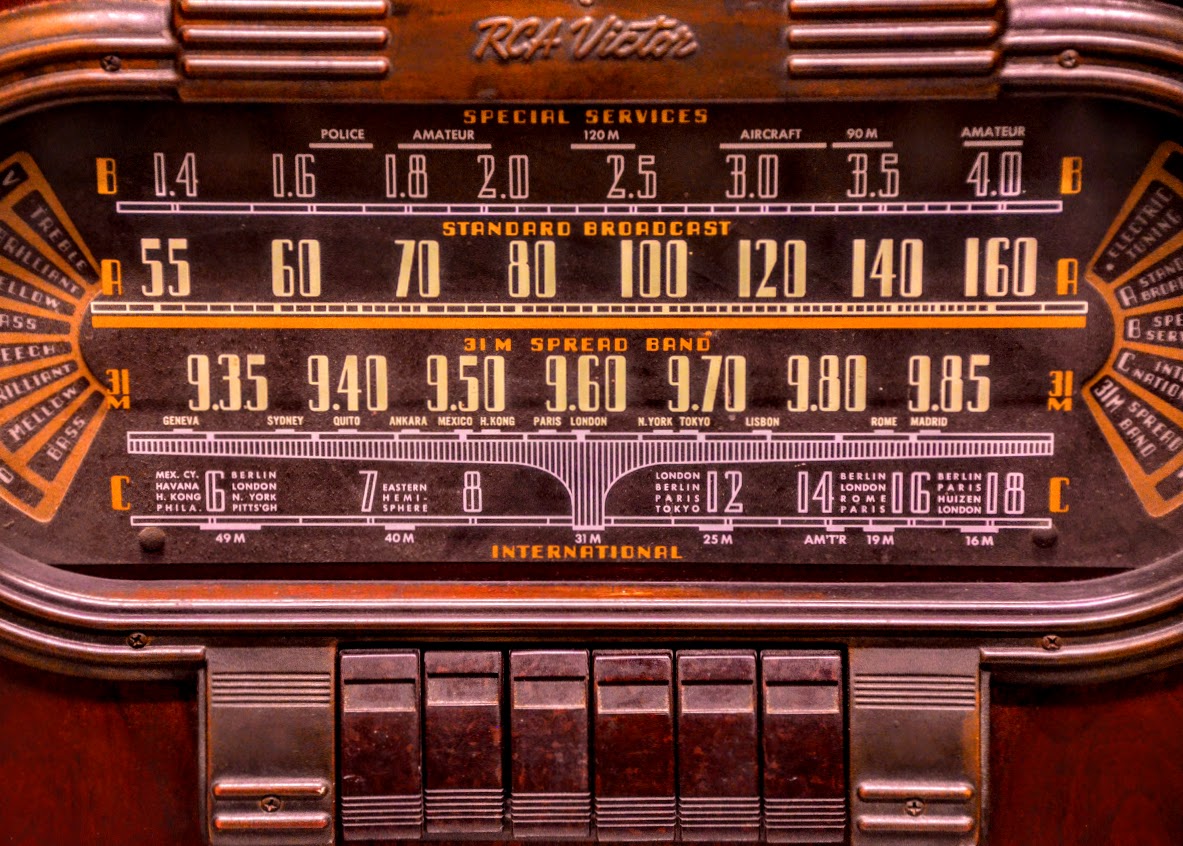 Radio Waves:  Stories Making Waves in the World of Radio
Because I keep my ear to the waves, as well as receive many tips from others who do the same, I find myself privy to radio-related stories that might interest SWLing Post readers.  To that end: Welcome to the SWLing Post's Radio Waves, a collection of links to interesting stories making waves in the world of radio. Enjoy!
Many thanks to SWLing Post contributors Ron, Mike, and the Southgate ARC for the following tips:
---
Giant flares and eruptions from the sun can cause space weather, and stormy space weather can interfere with everything from satellites to the electrical grid to airplane communications. Now, though, there's good news for people who monitor the phenomenon — the sun has passed from one of its 11-year activity cycles into another, and scientists predict that the new cycle should be just about as calm as the last.

That doesn't mean, however, zero risk of extreme weather events. Even during the last, relatively weak solar cycle, drama on the sun triggered occasional weirdness on Earth like radio blackouts, disruptions in air traffic control, power outages — and even beautiful aurorae seen as far south as Alabama.

Over each solar cycle, the roiling sun moves from a relatively quiet period through a much more active one. Researchers monitor all this activity by keeping an eye on the number of sunspots, temporary dark patches on the sun's surface. These spots are associated with solar activity like giant explosions that send light, energy, and solar material into space.

Counting of sunspots goes back centuries, and the list of numbered solar cycles tracked by scientists starts with one that began in 1755 and ended in 1766. On average, cycles last about 11 years.

Based on recent sunspot data, researchers can now say that so-called "Solar Cycle 24" came to an end in December of 2019. Solar Cycle 25 has officially begun, with the number of sun spots slowly but steadily increasing.[…]
Iconic AM station just celebrated the 100th anniversary of its first broadcast

It was shortly after World War I that Clarence Thompson, a partner of Lee de Forest, formed a new company Radio News & Music Inc. in New York. His goal was to encourage newspapers to broadcast their news reports by wireless, using de Forest transmitters.

The franchise offer — available to only one newspaper in each city — offered the rental of a de Forest 50-watt transmitter and accessories for $750. Just one newspaper signed up for the deal; it was the Detroit News, led by publisher William E. Scripps.

He had been interested in wireless since investing in Detroit experimenter Thomas E. Clark's wireless company in 1904. Scripp's son, William J. "Little Bill," was an active ham radio operator, operating a station in the Scripps home.

People Might Laugh

Scripp proposed accepting the Radio News & Music offer and building a Detroit News radio station in 1919, but he met resistance from his board of directors. It was not until March of 1920 that he was given the go-ahead to sign a contract.

The de Forest transmitter was shipped to Detroit on May 28, 1920, but was lost in transit; a second transmitter was constructed and sent on July 15. This delayed the installation of the station until August.

[

…

]
NOTE: This is a machine translation of the original post in Czech.

Czech Radio has entered another, important phase of radio digitization. To date, the ?Ro DAB + multiplex signal has reached 95% population coverage. Ten new transmitters were launched in Bohemia and Moravia. You can find a detailed description of them below.

DAB + technology is becoming a common distribution channel for Czech Radio, which will be placed on the same level as analogue FM / FM broadcasting. All marketing activities will already include the "DAB + More Radio" logo. ?eské Radiokomunikace is planning to start certification of receivers next year in order to protect customers and facilitate orientation in the range for them and retailers.

According to the CEO of Czech Radio, René Zavoral, the public service media is proceeding in accordance with a long-term strategic plan. The head of communication and press spokesman Ji?í Hošna describes the step as a turning point that can affect the direction of the entire radio market.[…]
The RSGB Examinations Standards Committee (ESC) report covering 2019 is now available for anyone to download

The report contains statistics for the both the RSGB amateur radio exams and the Air Cadets Organisation (ACO) exam which Ofcom considers to be equivalent to the RSGB Foundation.

Ofcom has been concerned about the participation of women in amateur radio and STEM disciplines. They requested the ESC to publish figures for the number of women taking the exams. Unfortunately the results are disappointing with only 9.9% of all exams being taken by women.

Download the ESC report from
https://rsgb.org/main/blog/examination-standards-committee-reports/2020/09/18/examinations-standards-committee-report-2020-for-activities-during-2019/
---
Do you enjoy the SWLing Post?
Please consider supporting us via Patreon or our Coffee Fund!
Your support makes articles like this one possible. Thank you!