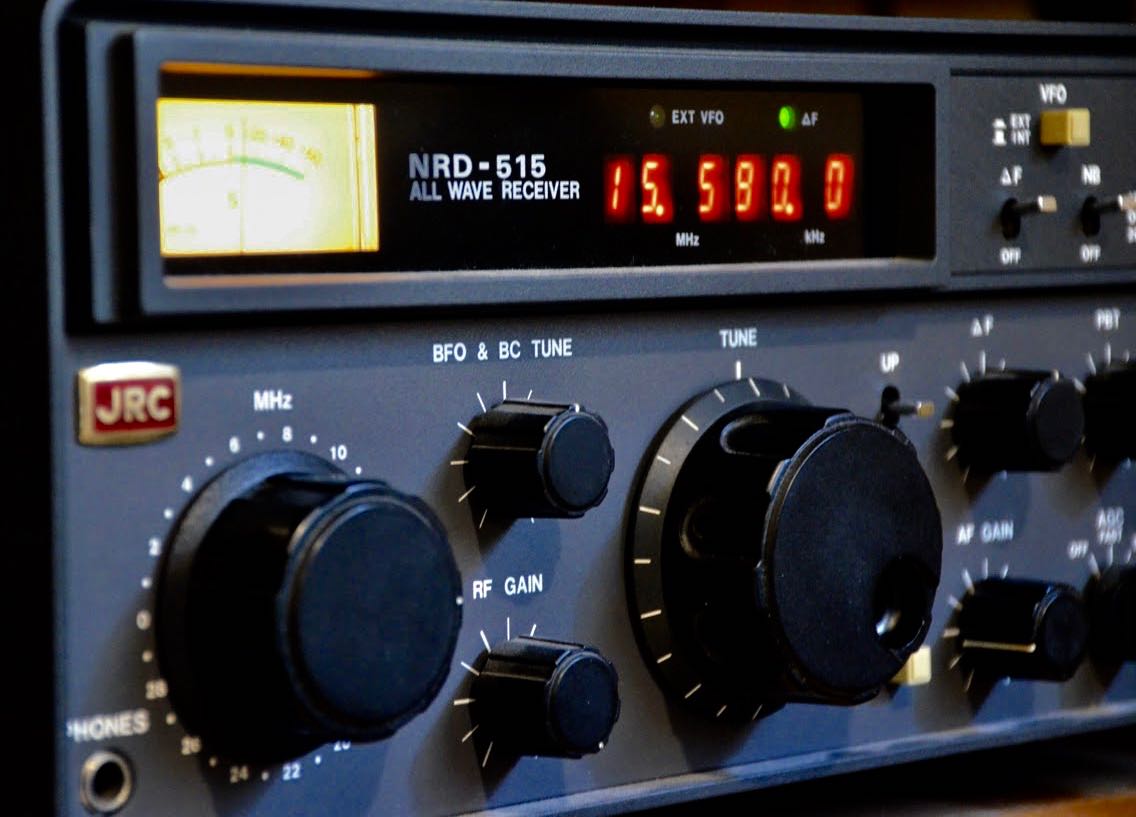 Many thanks to SWLing Post contributor, Jock Elliott, who shares the following guest post:
---
You and the ionosphere . . . a reader participation post
By Jock Elliott, KB2GOM
Here's a shocker for you: we live at the bottom of the sky. Above us there are multiple layers of the atmosphere, pressing down on us at 14.7 pounds per square inch.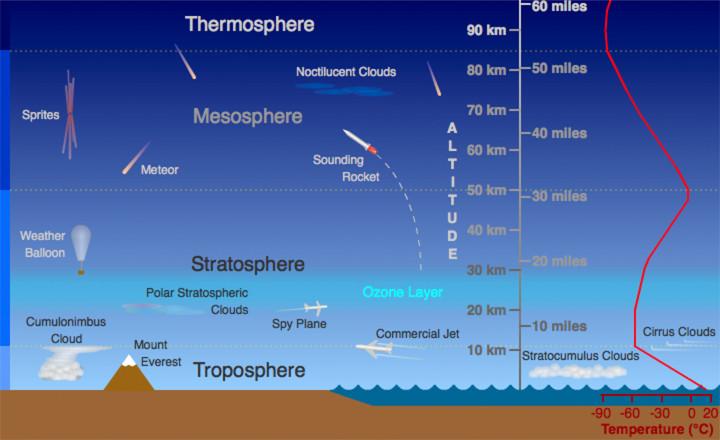 Of particular relevance to us as shortwave listeners and hams, there is a special layer of the atmosphere, not shown on the chart above called the ionosphere. The ionosphere starts around 30 miles above us and extends up to about 600 miles and includes parts of the layers above.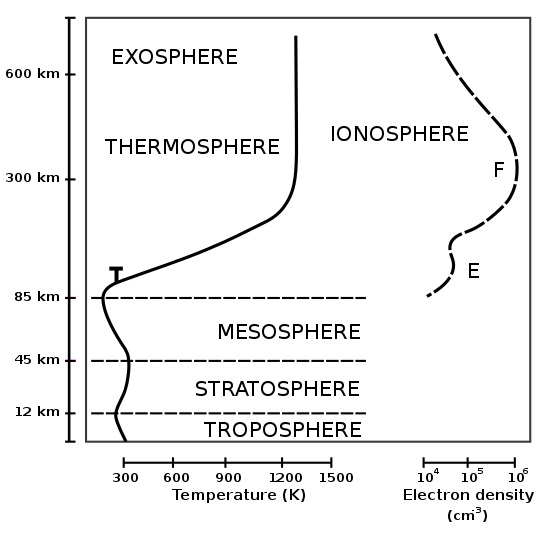 The Sun's upper atmosphere, the corona, is very hot and produces a constant stream of Ultra-Violet and X-rays, some of which reach our atmosphere.  When the high energy UV and X-rays strike the atmosphere, electrons are knocked loose from their parent atoms and molecules, creating a layer of electrons.
Now, here's the cool part: this layer – the ionosphere – is important because radio waves bounce off of it.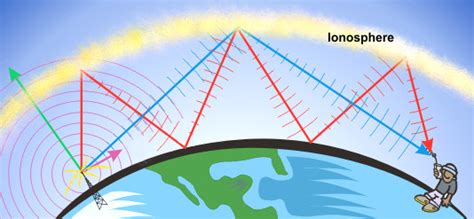 The sun, however, is not constant in its action on the ionosphere. The amount of UV and x-ray energy (photon flux) produced by the sun varies at by nearly a factor of ten as the sun goes through an 11 year cycle. The density of the ionosphere changes accordingly, and so does the ability of the ionosphere to bounce radio waves. When the sun is at peak activity, and the ionosphere is "hot," SWLs and hams are likely to experience excellent long-range propagation. When the sun is quieter, long-range propagation diminishes.
Every 11-year solar cycle is unique, but early indications are that we may on the verge a cycle that favors long-range propagation: https://swling.com/blog/2022/03/termination-event-may-indicate-solar-cycle-strength/
The results can be spectacular. Decades ago, during a particularly hot solar cycle, I once spoke from my station near Albany, NY, to a station in the state of Georgia on a mere 4 watts. On another occasion, I conversed with a ham in Christchurch, New Zealand – a distance of over 9,000 miles – with 100 watts single sideband transmit power. During that same period, I would routinely listen to shortwave stations halfway around the world.
And now, it's your turn – what's your favorite long-range propagation story, either as an SWL or ham? Please comment!