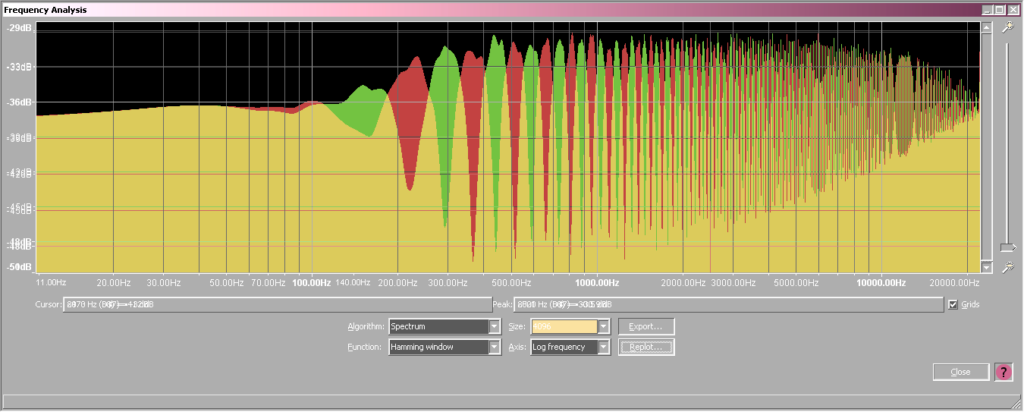 Many thanks to SWLing Post contributor, TomL, who shares the following guest post:
---
Comb Stereo on Shortwave
by TomL
Comb Stereo is an old technique being implemented over shortwave by the main sound engineer (Daz) at Radio Northern Europe International (RNEI).  It ONLY works on Comb Stereo broadcasts which currently are RNEI, This Is A Music Show (WRMI), and one of the KBC broadcasts.  It works in real-time or for SDR recorded files, too.  It does NOT need a special HD/DAB+ radio.
A number of pluses for Comb Stereo on shortwave compared to digital:
"The bandwidth is the same as mono – So the SNR should be about the same as mono.
Selective fading doesn't affect the comb bands much, so the balance is largely unaffected by selective fading notches.
The Comb Stereo artifacts are much like typical music effects of echo, chorus, fast reverb or room reflections."
You can read about it here on Daz' web site: homepages.ihug.com.au/~daz2002/tech/CombStereo/
You can also read Roseanna's comment on the SLWing.com blog post: https://swling.com/blog/2020/04/rnei-now-broadcasting-in-comb-stereo/
An enhanced version is broadcast on WRMI for the RNEI time slot on Thursday morning (01:00 UTC) on 5850 kHz.  It sounds very good and is not a pseudo-stereo like in my previous article, Music on Shortwave.  For one thing, pseudo stereo is not real two-channel encoding and shifts vocals to one side, depending on which channels are chosen for high and low filters, which might get annoying after awhile.  What seems amazing to me is that I have been able apply some minor noise reduction in Audacity and the Comb Stereo stays perfectly intact.  It also still works after converting the WAV file to MP3 and sounds much like a regular FM broadcast.  Furthermore, it does not require a special patented transmitter or receiver chip.  It is compatible with regular mono transmitters.
If you want to try it, go to the RNEI web site; download and install the two files listed (VB Audio Cable and CombStereo Pedalboard x64):
It is slightly tricky to setup and use or you will not hear anything (most Windows systems default to 48000 Hz these days).  Right-click on the lower-right taskbar Sounds settings.  Make sure to setup Properties – Advanced in both the VB-Audio Virtual Cable (Playback and Recording) and your output speakers (Playback) to 24-bit 44100 Hz processing.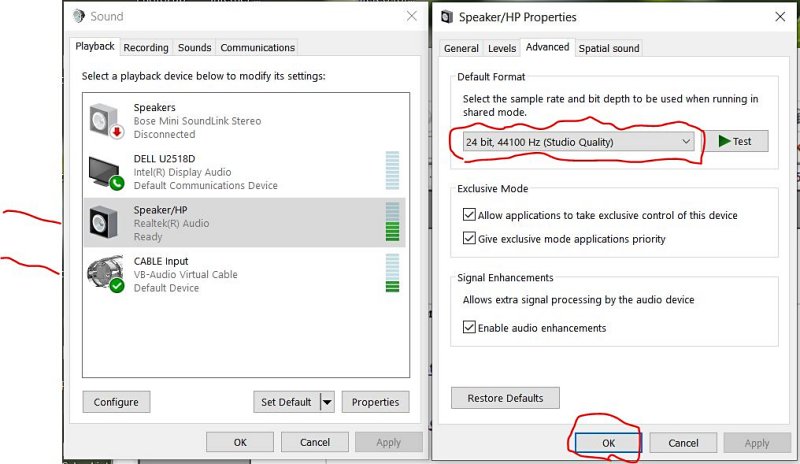 Now run the app Pedalboard BAT file which corresponds to the broadcast you recorded (in this example "Start Comb Stereo for WRMI.bat").  Set the Options – Audio Settings:
Since the VB-Audio Virtual Cable takes over your volume output, adjust the volume of your Speakers in Windows' Sounds – Levels (or you can adjust the volume in the sound player you are using, too):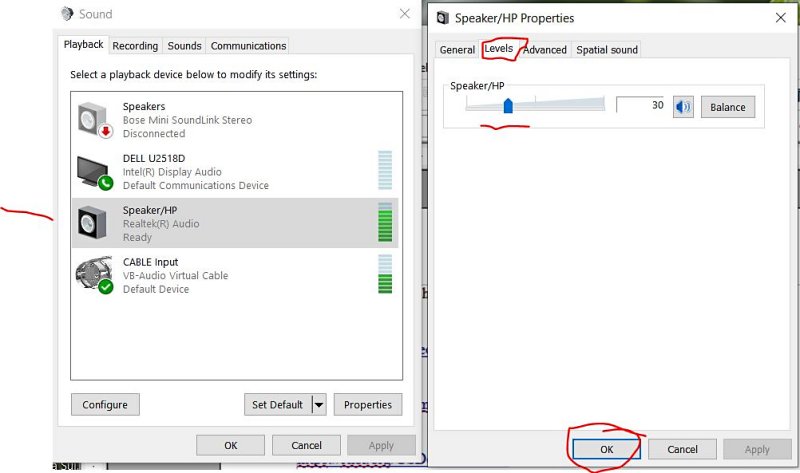 Play the mono WAV or MP3 file and you should be hearing stereo!
When you are done, close Pedalboard2 and then disable the VB-Audio Virtual Cable for Playback and Recording to get your Sounds back to normal: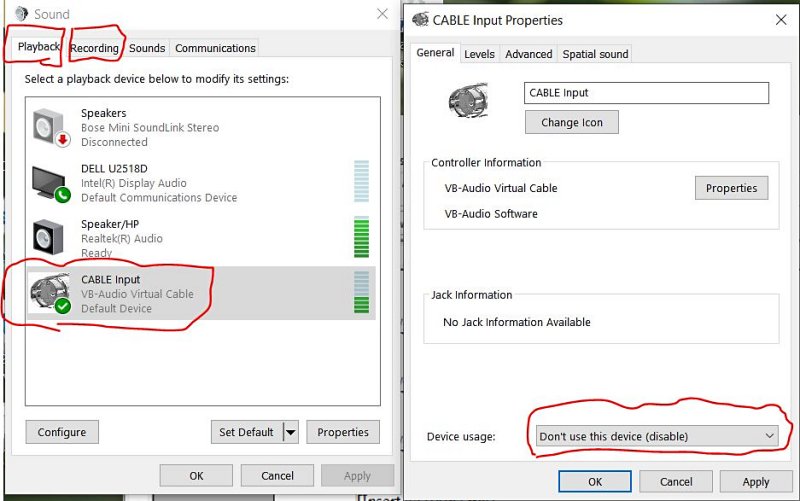 I cannot demonstrate what it sounds like unless you have the VB-Audio Virtual Cable and the Comb Stereo app setup and working properly.  Here are snippets from recent RNEI broadcasts captured by my noisy porch antenna:
Here are links to the artists' YouTube videos for comparison:
Kari Rueslåtten – https://www.youtube.com/watch?v=SFN4O3YrUG4
Ani Glass – https://www.youtube.com/watch?v=T63QS9enT-A
What is nice is that I can create a space-saving MP3 mono file and this setup will decode the stereo when run from the computer (sounds really nice on a stereo system with a subwoofer).  Unlike digital, this analog-friendly stereo seems mostly immune to fading, has a minimum of digital artifacts, and will not go silent and "drop out" like digital does for long, annoying periods of time.  It is not perfect stereo but audio players with features like Stereo Widener or Windows Sonic for Headphones can overcome some limitations.  Perhaps content providers should consider Comb Stereo for all their shortwave radio shows since it is perfectly compatible with mono AM transmissions!
Enjoying the Music,
TomL