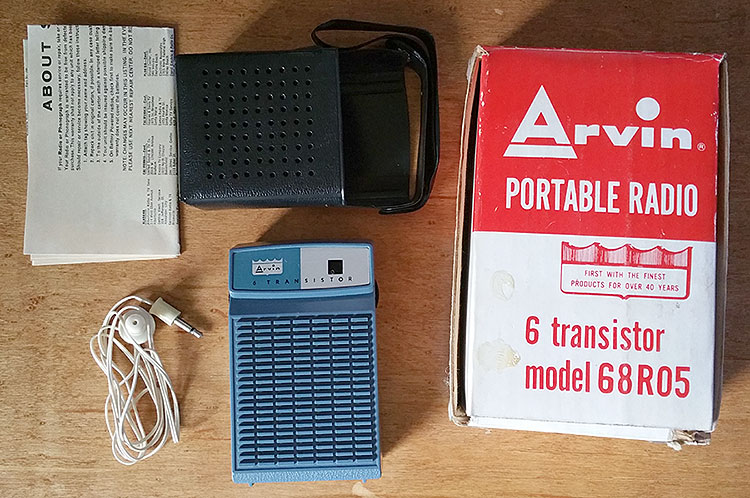 Many thanks to John Harper (AE5X) who shares the following in reply to our post about transistor radios:
Attached is a pic of a like-new transistor radio from 1967 [see above].

Remember the days when they bragged about how many transistors a gadget contained?! Sort of like bragging about RAM or clock speed today I guess.
That's a cute little Arvin radio, John!
You're right, too–radio manufacturers used to boast transistor compliment like nothing else. Crosley, Zenith and RCA did the same thing–boasting tube/valve numbers–in their 1930s consoles as well. Thanks for sharing the photo of your pocket radio!