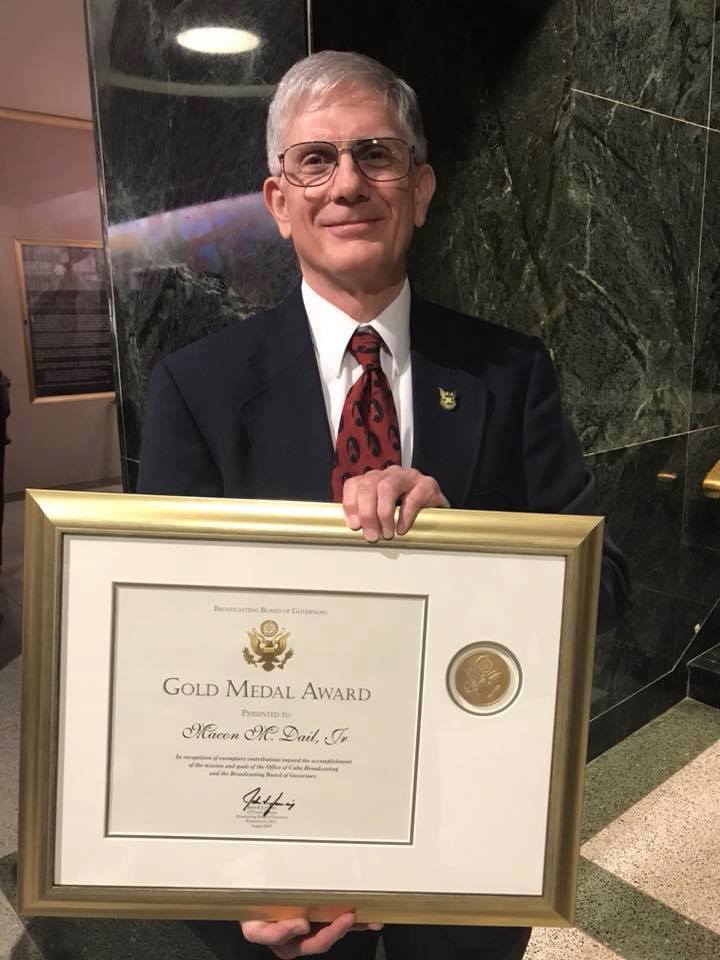 I'm incredibly proud of my friend, Macon Dail, who was recently awarded the Gold Medal Award from the Broadcasting Board of Governors.
Post Readers might recall that Macon is the Chief Engineer at the Edward R. Murrow Broadcasting Station in Greenville, North Carolina and was featured in our 2012 tour of the transmitting site.
Here's the announcement:
Macon M. Dail, Jr., Chief Engineer, Edward R. Murrow Broadcasting Station (Greenville, NC) has been nominated and selected to receive the Broadcasting Board of Governor's (BBG) most prestigious award – The Gold Medal.

The Gold Medal Award is utilized by BBG to recognize extraordinary employee contributions to the mission and goals of the agency during the past year. The nomination was made by Dail's peers.

Dail's nomination is the first time in the station's more than 50 year history that a station employee has been awarded the Agency's highest honor.

The awards ceremony [was] held in Washington, DC on November 1, 2017 at the Wilbur J. Cohen Federal Building Auditorium at 2:00 pm.
Bravo, Macon!
Not only are you an invaluable engineer, but you've also become an amazing ambassador for one of the largest active shortwave transmitter sites in the world. This award was very well-deserved.