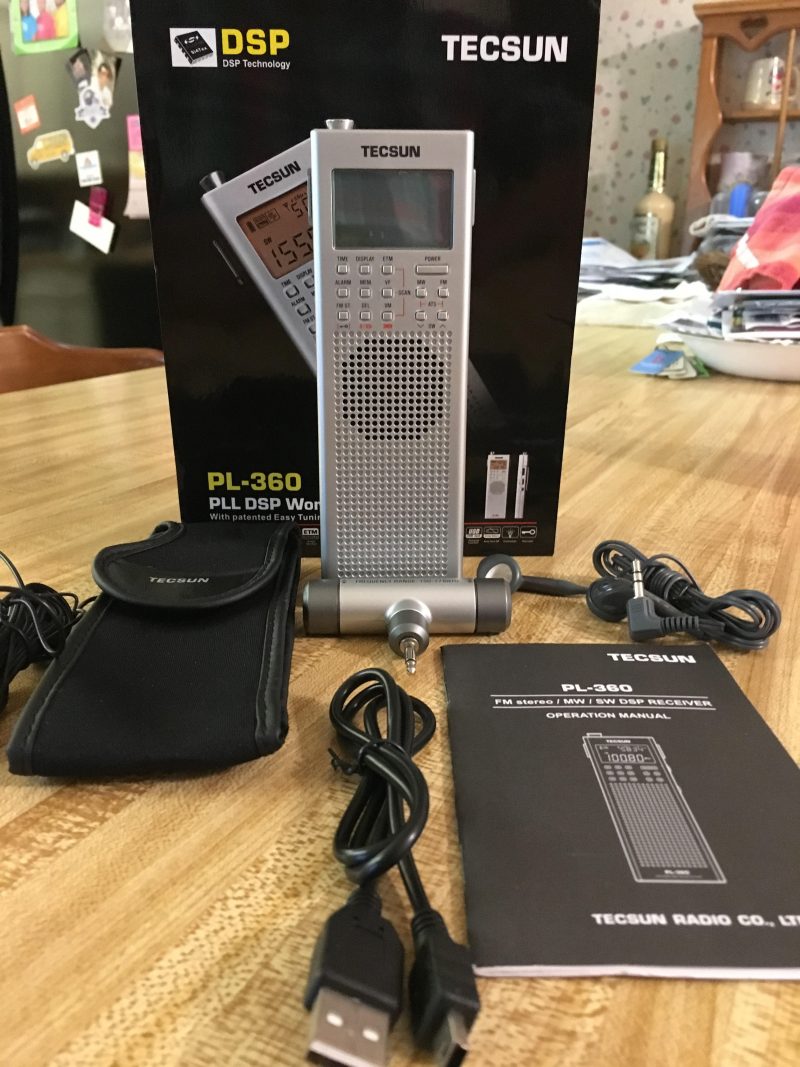 Many thanks to SWLing Post contributor, Steven Crawford, who shares the following:
I just wanted to take a moment and thank you for posting my inquiry on the Sony 7600GR. The post comments answered my question.

I also wanted to let you know your confidence in Ebay seller Anna and Anon-co continue to be well founded. Remembering your recommendation and wishing to pick up a Tecsun PL-360 as a spare to my CountyComm GP-5 SSB (Tecsun PL-365), I placed the order for it and a couple of other bits of Tecsun kit with Anon-co.

The order arrived in 6 working days to my Gulf coast Texas home, taking longer to travel from Chicago to my home than it took to move from Anon-co in Hong Kong to Chicago and clear customs.

I then had a question about the connecting cable included with the Tecsun badged, Tecsun / Kato / Grundig / Eaton, AN200 Loop Antenna. Posed through Ebay Anna promptly answered the question and added a photo of the cable to Anon-co's Ebay listing for the AN200. It just doesn't get better than that. You can continue to recommend Anon-co with full confidence from my perspective.

I picked up the PL-360 as a lower cost AM/FM/SW backup to the GP-5 SSB that would allow me to accept the risk of using the larger and heavier extended ferrite rod loop stick aftermarket antenna that garnered so much interest on your blog a year ago, before CountyComm warned of accelerated wear on the antenna jack. Happily the antenna works just as well on the PL-360 as it did on the GP-5 SSB.

Overall I am pleased with the PL-360.

The performance on AM and SW appears to match that of the GP-5 SSB (Tecsun PL-365) albeit with a slightly higher noise floor. Whether this is due to something akin to sample to sample variation or a direct result of inherent design differences between the PL-360's Silicon Labs Si4734 DSP chipset versus the GP-5 SSB's Silicon Labs Si4735 DSP chipset I can't say. I can say the PL-360 with the included High Gain loop stick external tee antenna received my list of news gathering AM clear channel stations out to 900 miles during the night hours matching the GP-5 SSB. This list includes WGN, WBBM, WLS and KOA at the furtherest extreme. It also includes Mexico City's XEEP 20kW at night at 800 or so miles. Switching to SW broadcast using the whip antenna and Tecsun's / CountyCom EZTune system day or night the PL-360 and GP-5 SSB select and load the same stations within the PL-360's slightly shorter SW tuning range.

Dittio on FM on the whip. Both radios snag my list of FM stations out to 60 miles.

For my purposes both are extremely close in performance to my Sony SW7600GR when using their supplied external loop stick. On AM if you combine one with the larger and heaver aftermarket loopsticks they will slightly outperform the 7600GR combined with a Tecsun / Kato / Grundig / Eaton, AN200 Loop Antenna. The Sony's speaker gives it the edge in listening pleasure, but on earphones or plugs all three are close.

None of forgoing addresses the SSB performance as the PL-360's chipset doesn't offer that option.

I am pleased with the PL-360, Anna and Anon-co and I do thank you for posting my 7600GR inquiry.

I look forward to your blog.

Steve
Thank you, Steve! I'm happy to hear the 7600GR posting helped you–that's what this community is all about…helping each other. Thanks to everyone who commented on that post.
And, yes, I think what surprises so many SWLs is the fact that Anna at Anon-Co actually knows Tecsun radios as well, if not better, than the manufacturer. I've only had good experiences working with Anon-Co and that's why I recommend them so readily. Anna provides excellent customer service. (Click here to check out Anon-Co on eBay.)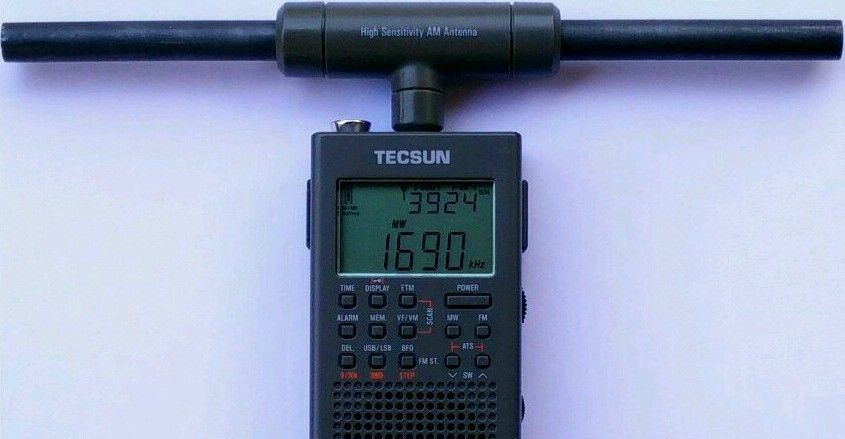 I'm also happy to hear you're enjoying the PL-360 and that you understand the risk of using the large ferrite bar on this radio series (PL-360, 365 and GP5 DSP and SSB). I use my antenna as well, though like you, very carefully.
I only use the large ferrite bar when I'm stationary and I'm careful not to put a strain on the antenna in any way; keeping it balanced and steady. In other words, you must handle it with kid gloves. If you take these precautions, I think your radio will enjoy expected longevity.
Thanks, again, Steven for sharing your review! I'm very pleased to hear you're enjoying the SWLing Post!