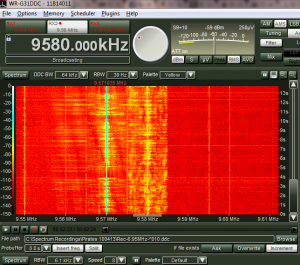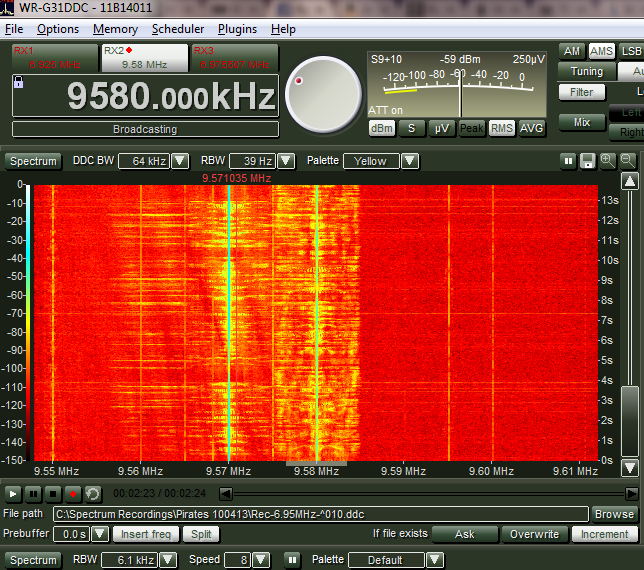 Like most Friday mornings, yesterday at 11:00 UTC, I tuned to 9,580 kHz to listen to Radio Australia news and ABC National's technology program Download This Show.
While the signal out of Shepparton, Australia was as strong as ever, I heard adjacent interference from China Radio International.
Indeed, looking my WinRadio Excalibur's spectrum display (see image on right), you can see that CRI's signal on 9,570 kHz was actually producing noise 15 kHz on either side of their AM carrier (for a total bandwidth of 30 kHz!). Radio Australia's signal was much cleaner, sticking to their allotted 10 kHz bandwidth limit.
The recording of Radio Australia was still quite good, despite the interference, because I was able to run the Excalibur's AM sync detector locked on the (less noisy) upper side band.
Click here to download the recording as an MP3, or simply listen via the embedded player below: