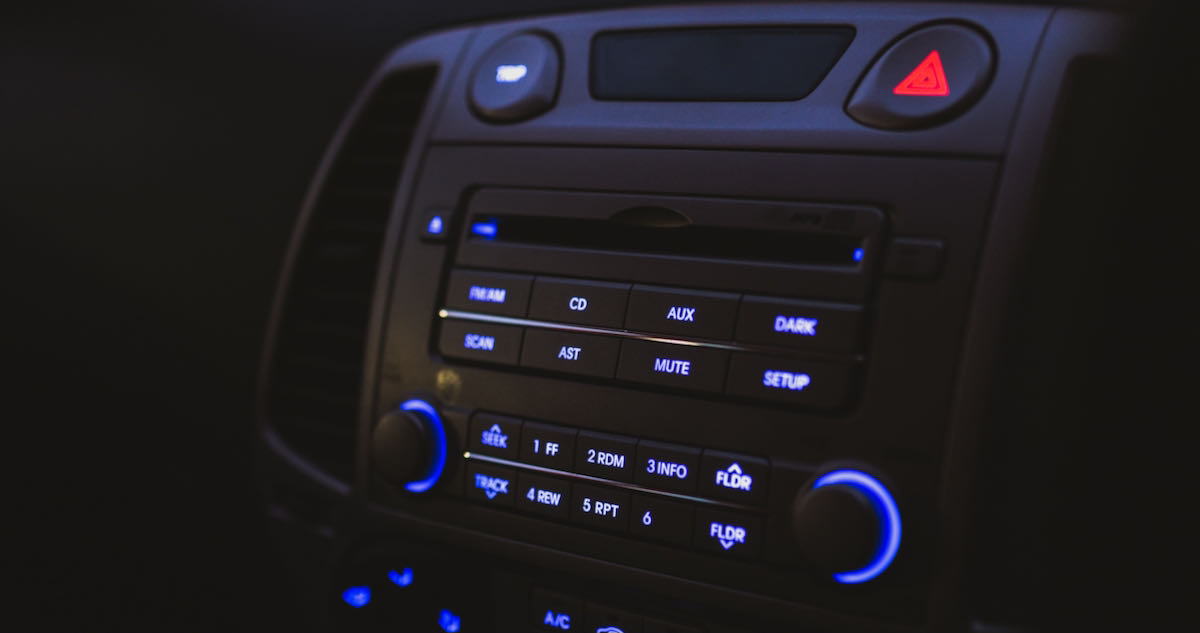 Many thanks to SWLing Post contributor, TomL, who shares the following guest post:
---
Summer DX – Sporadic E, FM band
"Sporadic E" DXing is a specialty of some DXers.  I have never dabbled in it being content with mediumwave or shortwave listening.  However, it was truly fun to spontaneously hear this happen while driving on the Interstate highway, Wednesday August 4 around 6pm Central Time.
To quote from an ARRL propagation article:
"As frequency increases still further, signals will eventually pass through the F1 layer to the F2 layer. Because this is the highest reflecting layer, the distance spanned by signals reflecting from it is the greatest. The maximum skip distance for the E layer is about 2000 km. For the F2 layer that increases to about 4000 km—a significant gain."
I was listening to the local classical music station WNIU in DeKalb, IL which is a good 50 kW transmitter about 10 miles behind me near the Interstate highway.  A different station was breaking through. Eventually, I heard a familiar Christian song "You Make Me Brave" swamp the classical music. I noticed it was a remake of a song made about 10+ years earlier. The two signals fought it out and then I heard the station ID "Spirit FM" and a short humorous segment called "Attitude Adjustment", then more music.  Finally the local classical music station won out and I thought I would look up the station ID of that contentious station later.
When I googled "90.5 Spirit FM", it came up with a station in Tampa Bay, FL called WBVM. Cool!  Just to be sure, I went to the station web site and looked up their playlist and this confirms what I heard:

Curious about the transmitter, Radio Locator said it was a 100kW station and gave the Long/Lat coordinates.  I then went to Google Earth and mapped an approximate distance of 977 miles (1572km), give or take 10 miles: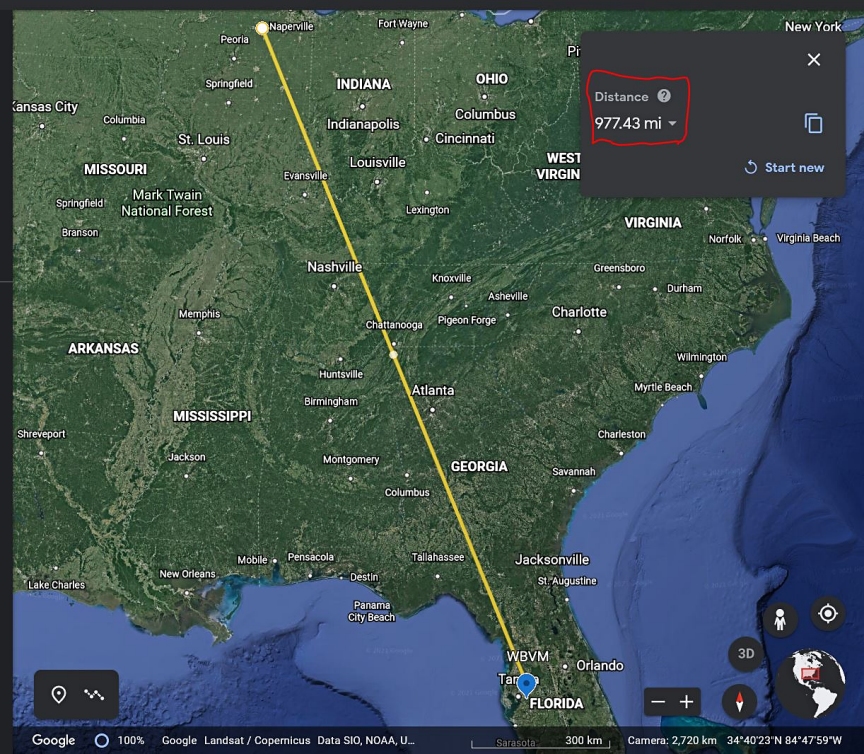 I did not have time to get on the shortwave radio to see if the 10 meter band was busy since I had things to do.  But it is a very nice surprise to hear in my old car radio an FM station almost 1000 miles away. For one thing, Analog radio is still fun.  Secondly, things are busy this summer if you are at the right frequency and time!
Happy Listening,
TomL