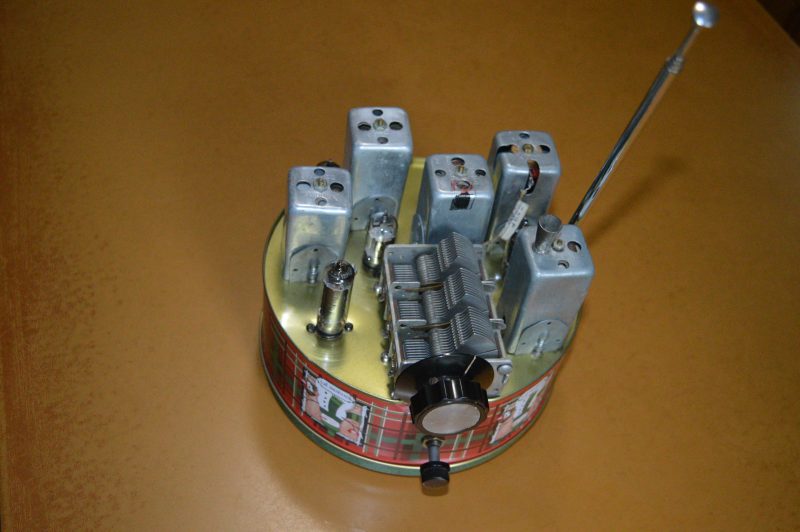 Many thanks to SWLing Post contributor, Ed Ganshirt, who writes:
I had an old car radio from the 1940's I salvaged the parts from, and a rudimentary schematic to build by. I decided to re-assemble in the container I stowed away the parts in. Nothing special just another AM broadcast radio in an unusual cabinet (fruitcake tin.)
I love it, Ed! It's like a broadcast band version of Rex's Tuna Tin QRP radios!
It must have been a challenge to mount all of the components on that tin.  So how does she play?
Post readers: please comment and consider sharing your homebrew project!