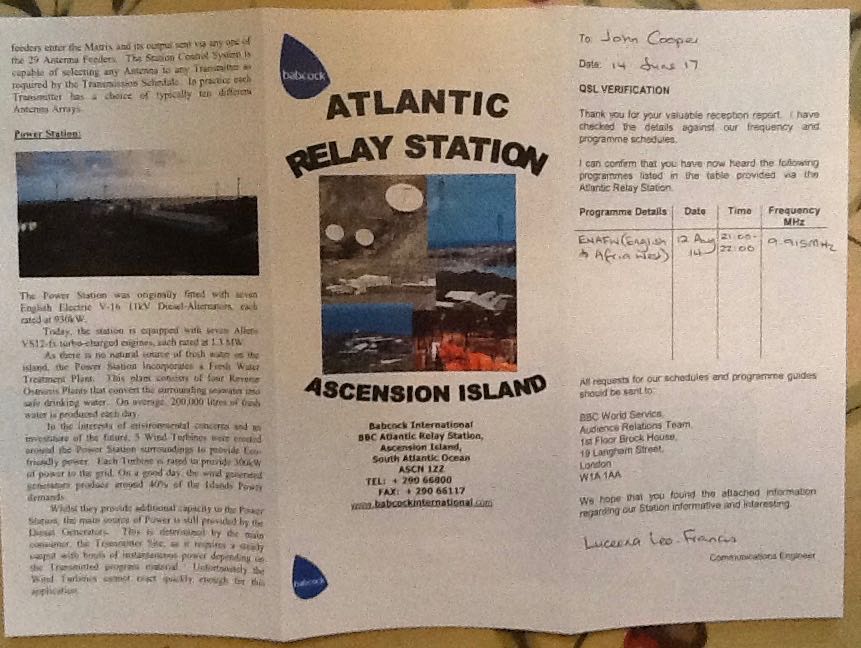 Many thanks to SWLing Post contributor, John Cooper, who shares the following:
In today's mail I received a big surprise. Not one, but two QSLs verifying BBC program transmission reception reports from Ascension Island that I sent them in 2014. At that time I was working on a NASWA Dx Award for verification of 50 SWBC Countries. I was able to verify Ascension Island through another station that BCed through their transmitters in 2015.
I guess it just goes to show you should never give up on hoping you can get a confirmation. I didn't even do any follow ups because I was told BBC didn't verify anymore. Apparently Babcock/BBC will if you give them time. It makes me wonder where the reception reports were hiding over the past three years?
That is certainly a long delay! Frankly, I'm impressed you received a response from the BBC–as you mention, they seem to no longer issue QSLs. What a great surprise.
Post readers: Anyone else have a long-delayed reply from a broadcaster?  Please comment!