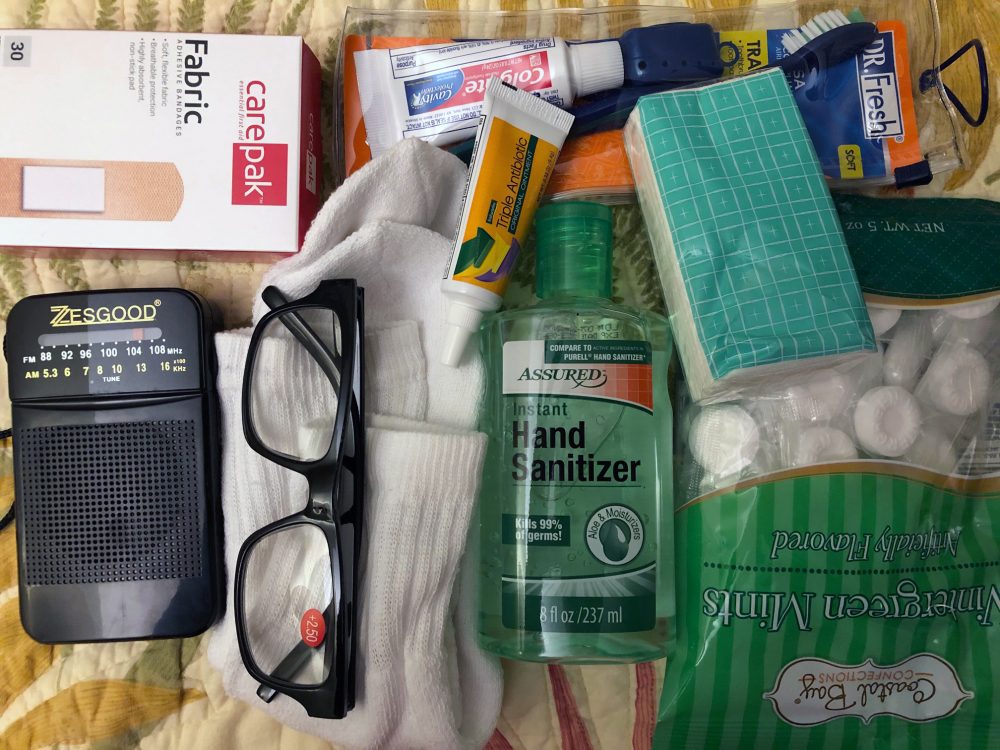 Many thanks to SWLing Post contributor, Kevin, who writes:
I often see people on the side of the road at intersections holding signs, "homeless, can you help", that sort of thing. Like a lot of people I used to ignore them. A few years ago I decided that I wanted to help so I looked up what items homeless people need the most. Clean socks, toiletries, and grocery store gift cards are high on the list, most of which you can get at the dollar store. Now I assemble these items in gallon-sized zip-lock bags and always keep a couple of them in the car, ready to hand out the window.

Being a radio nerd I also stay on the lookout for cheap portable radios from Amazon. I like the ones with big dials and big numbers. You might wonder if a homeless person really needs a radio, but who is to say what joy it might bring? Maybe somebody somewhere is listening to some music or a ballgame on the radio I gave them. Maybe they gave it away, but that's up to them. I usually toss in a second set of batteries as well.

If you're in a giving mood consider assembling a few of these bags, especially if you're reluctant to hand out cash. You could make someone's life a little better.
We need more people in the world like you, Kevin. What a thoughtful and considerate gift to give those in need. Like you, I'm very reluctant to hand out cash because I dislike the idea that I could inadvertently become an enabler, but I do want to help. Your care package contains items that would only assist those in need: a clean pair of socks, toiletries, basic first aid supplies, and even reading glasses.
Besides news, weather, and entertainment, a radio can provide much-needed local health and wellness information especially during the pandemic.
Besides…all we've got on this world is each other, right?
Thank you so much for sharing.