Many thanks to SWLing Post contributor, Jeff (KJ7LTU), who writes:
Thomas,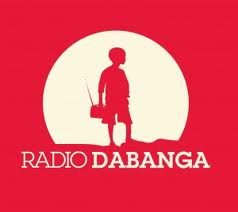 I was wondering if you, or your readers, know if Radio Tamazuj and Radio Dabanga are coordinating their broadcasting efforts? This last Sunday I picked up their transmission on 15550 kHz. Radio Tamazul signs off at 15:57 UTC and Radio Dabanga signs on at 15:59 UTC.
Some quick research indicates that this is the intended broadcast schedule. The times, and shared frequencies, seem to allude to a joint effort. Other than these are both Sudanese broadcasters, I can't seem to find any additional evidence to support this. Wondering if you might be willing to put this out there to see if anyone has any information to satisfy my curiosity.
Here's a link to the transmission for reference: Radio Tamazuj & Radio Dabanga
Again, appreciate your many contributions to our listening community!
Best Regards,
Jeff Cooper
KJ7LTU
Thank you, Jeff!
Readers: Please feel free to comment with any insight!