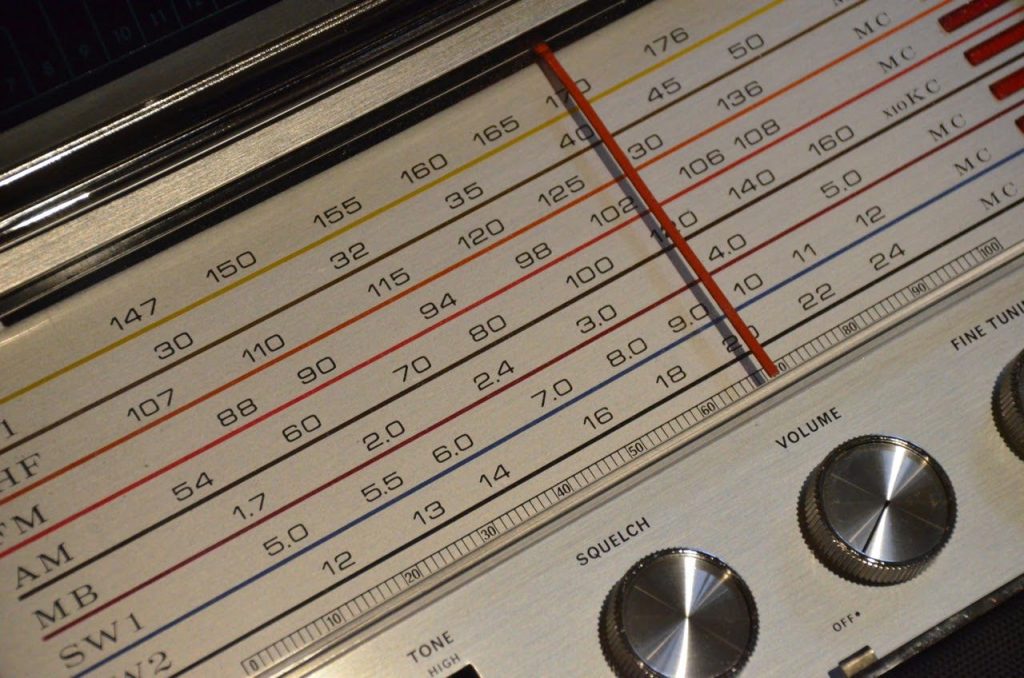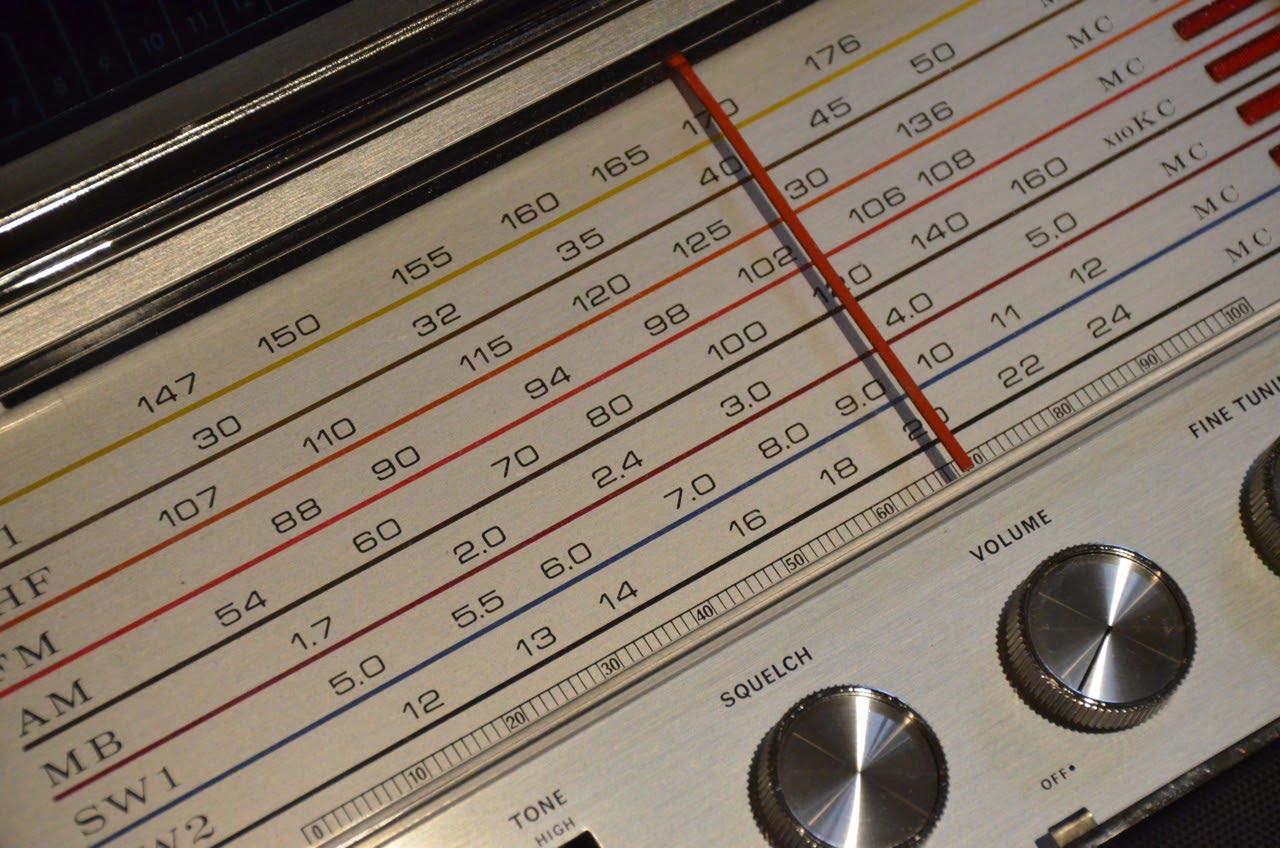 Many thanks to SWLing Post contributor, Nigel Holmes, who shares the following:
SIBC [Solomon Islands Broadcasting Corporation] has ended its MF service on 1035 kHz.

Delivery on FM & HF has been retained. Audience surveys indicated HF delivery was more effective than MF. The decision will be reviewed in 2018

http://www.sibconline.com.sb/special-announcement-from-sibc-management/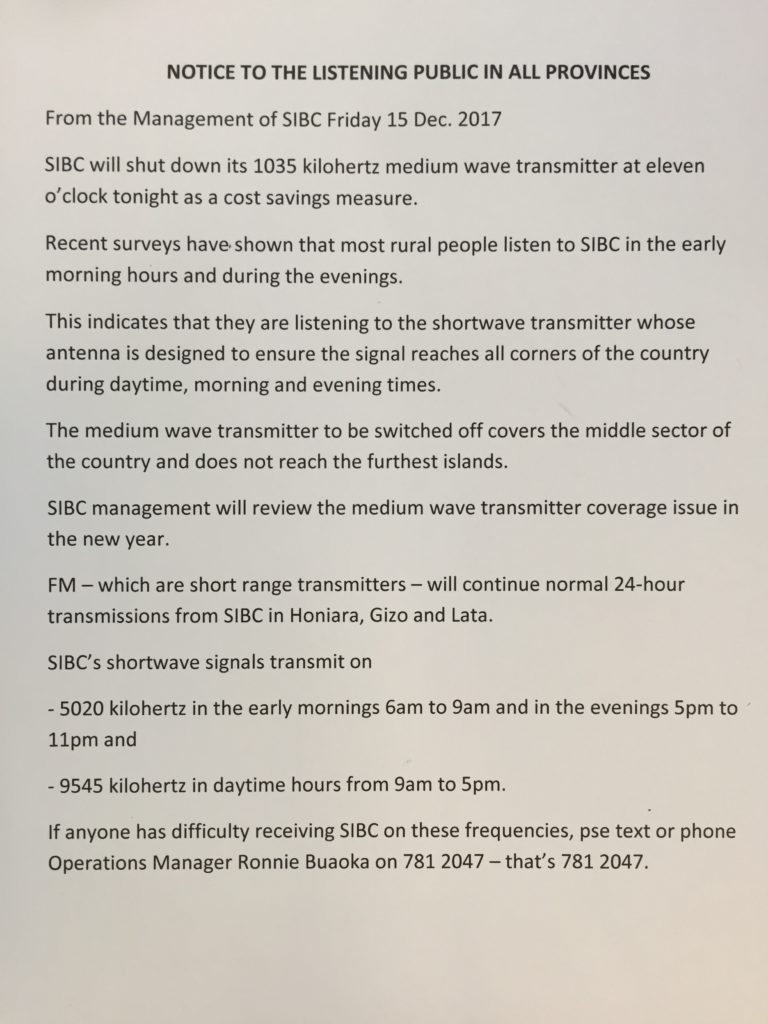 Thank you for the tip, Nigel!