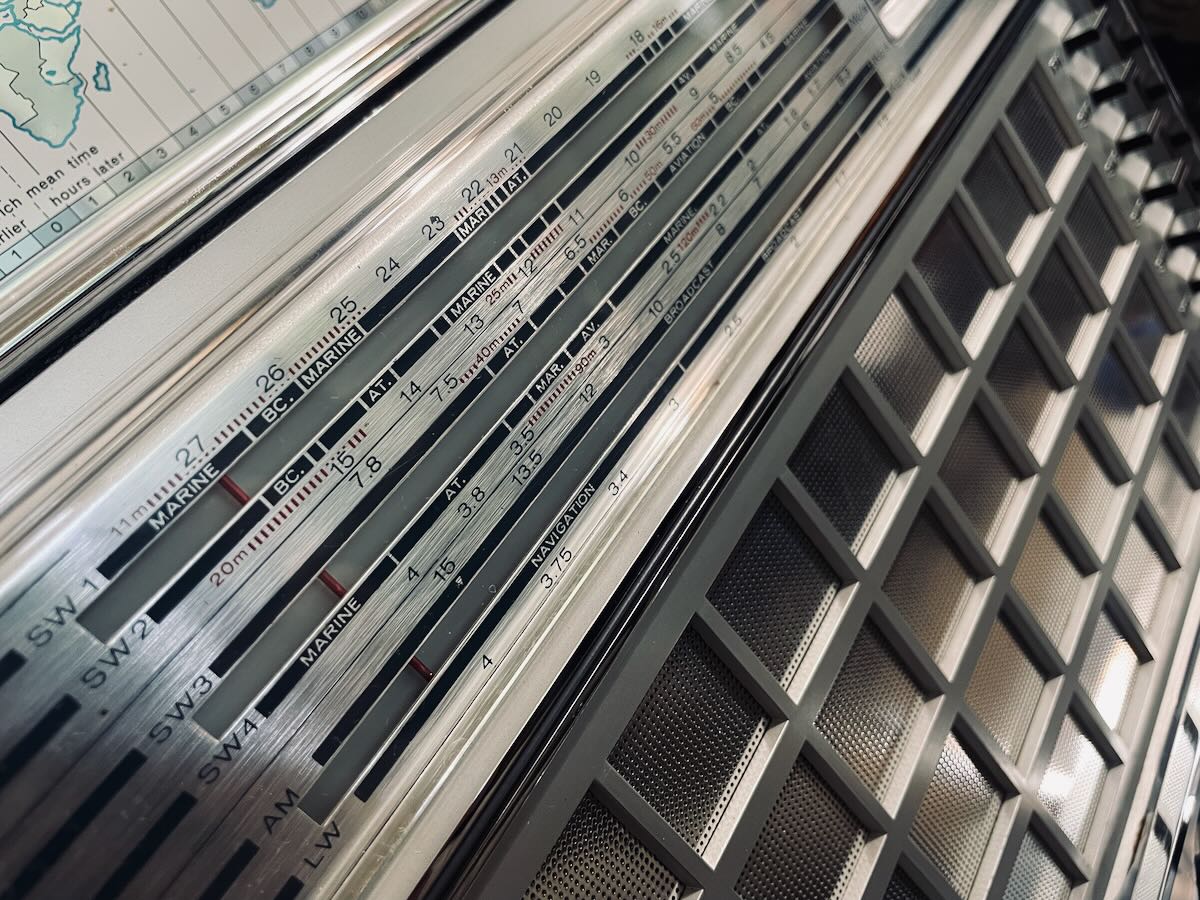 Radio Waves:  Stories Making Waves in the World of Radio
Welcome to the SWLing Post's Radio Waves, a collection of links to interesting stories making waves in the world of radio. Enjoy!
Many thanks to SWLing Post contributors Dennis Dura, Rick Murray, Uli Zehndbauer, and David Iurescia for the following tips:
---
The New Zealand government today handed over a standby generator to the Solomon Islands Broadcasting Corporation (SIBC).
The generator will ensure SIBC's transmission and services via its medium and short wave frequencies remain operational even when there is a power outage.
Speaking at a brief handing over ceremony, New Zealand High Commissioner to Solomon Islands, His Excellency Jonathan Schwass said the donation marks another milestone in the partnership between New Zealand and SIBC.
He said it is important for SIBC to have an uninterruptible power supply during broadcasting.
"Given the power outage we are having at the moment, it is really important to have an uninterruptible power supply for SIBC broadcast."
"That's not just the matter of ensuring the listening pleasure of Solomon Islanders."
"It is also a matter of guaranteeing the flow of essentials to the scattered Islands and the communities of this country especially in times of natural disasters and during crises like COVID-19,'' Commissioner Schwass said. [Continue reading…]
BBC Radio has been broadcasting on longwave for 89 years, covering most of the UK and northern Europe from a single transmitter in Droitwich. This radio frequency uniquely travels practically unimpeded across the country and provides a vital radio link in areas where reception of other signals and internet coverage is poor. Because only one transmitter is needed, the cost of providing this service is tiny. Not everyone is able to access digital or internet radio and longwave remains the most reliable way of receiving the BBC in any place at any time. It is also much better for the environment, as longwave receivers require far less power than digital radios, computers and mobile phones.
Recently, the BBC announced plans to end all longwave transmissions by 31st March 2024, just six months before the 90th anniversary of these transmissions beginning. We call upon the BBC to cancel these plans to scrap Radio 4 longwave, and to continue to provide this essential and historic radio lifeline for as long as possible.
I haven't had the occasion to use any programming languages since retirement. That's why the addition of a Raspberry Pi 4 Model B to the shack was a welcome change. I like to think of the Raspberry Pi as just another computer – one that uses a different operating system. With the Raspberry Pi, I can browse the Internet, access email, and write and run programs.
When I began to assemble a shack, I reserved a space on the wall for a 32? TV, Figure 1, which was purchased during a temporary rental stay. That TV has been unused for 3 years, but it was earmarked for a HamClock.
I searched the N1FD site to see if anyone had written about HamClock, but no articles were found. The first article for HamClock, written by Elwood Downey, WB0OEW, appeared in October 2017 QST[1]. In his article, he calls for the use of an Adafruit HUZZAH ESP8266 Wi-Fi system-on-chip. That device was fastened to the back of a 7? TFT display.
The version of HamClock that I built for use with the 32? HDTV employs the Raspberry Pi 4 Model B, Figure 2, with 2 GB memory[2]. The kit that I found on Amazon includes a 64 GB microSD card (with USB adapter) onto which the Raspberry Pi operating system had been preloaded. The kit also includes a plastic case with fan, little rubber feet, tiny screws to attach a camera, device heatsinks, a wall-wart power supply, a micro HDMI to HDMI cable, an instruction manual and various assembly instruction cards. The user has to provide their own USB mouse and keyboard. I already owned a wireless mouse and keyboard so I was able to use a single USB 2.0 port on the Pi for the wireless adapter.
If you already have a microSD memory card with USB adapter, power supply, mouse, keyboard and HDMI cable, you could get by with a Raspberry Pi Zero[3] at one-fourth the price. [Continue reading…]
Hey radio history fans! Can any of you share a story behind this great find?
Steve Moravec, president of Phoenix Media Group in St. Paul, Minn., circulated this photo in his weekly "Monday Morning Memorabilia" email.
"This '30s vintage board game promoted the radio stations of the Columbia Broadcasting System across the country," he writes. "The goal seems to be to 'touch 'em all' with the game pieces, which appear uncut in the attachment."
He found it on eBay; here's the listing with more photos.
The early days of wireless, ship-to-shore and modern broadcast radio produced a number of radio board games. For example, online auction and history sites turn up "Listen In: The Great Wireless Game"; also "Radio Game," published in 1920 by Milton Bradley (more pix here); and a "Radio Game for Little Folks," from the mid-1920s. You can find photos of more on sites like Play Things of Past.[Continue reading…]
---
Do you enjoy the SWLing Post?
Please consider supporting us via Patreon or our Coffee Fund!
Your support makes articles like this one possible. Thank you!