Tuesday night, I attended a local radio club meeting with buddy Vlado (N3CZ).
Neither of us had ever attended this particular club, although we both knew a number of the members.
What was the first thing I spotted when I entered the meeting room? A pristine Zenith Model R-7000-2 Trans-Oceanic! Talk about a good omen!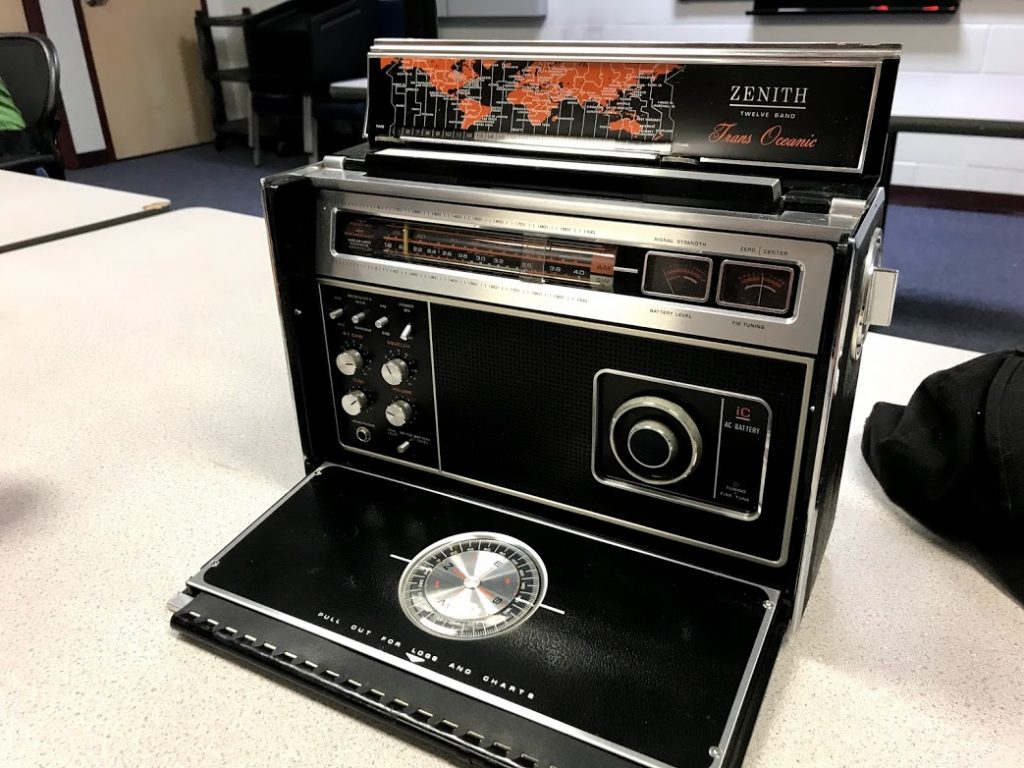 Turns out there are no less than two Trans-Oceanic collectors in this group of about two dozen ham radio operators. The owner of this Model R-7000-2 told me that he has every Trans-Oceanic including the coveted Clipper and Bomber models.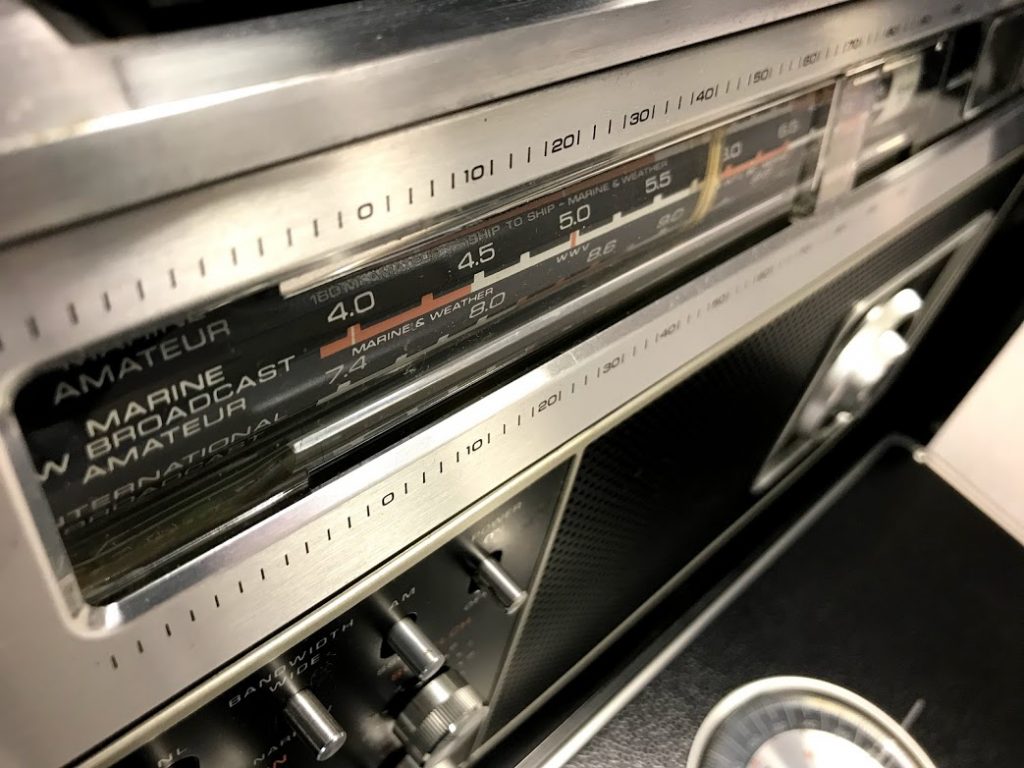 I'm not sure I had ever seen the Model R-7000-2 in person. It's a striking radio and the last in the line of the Trans-Oceanic sets–this model was produced in 1981.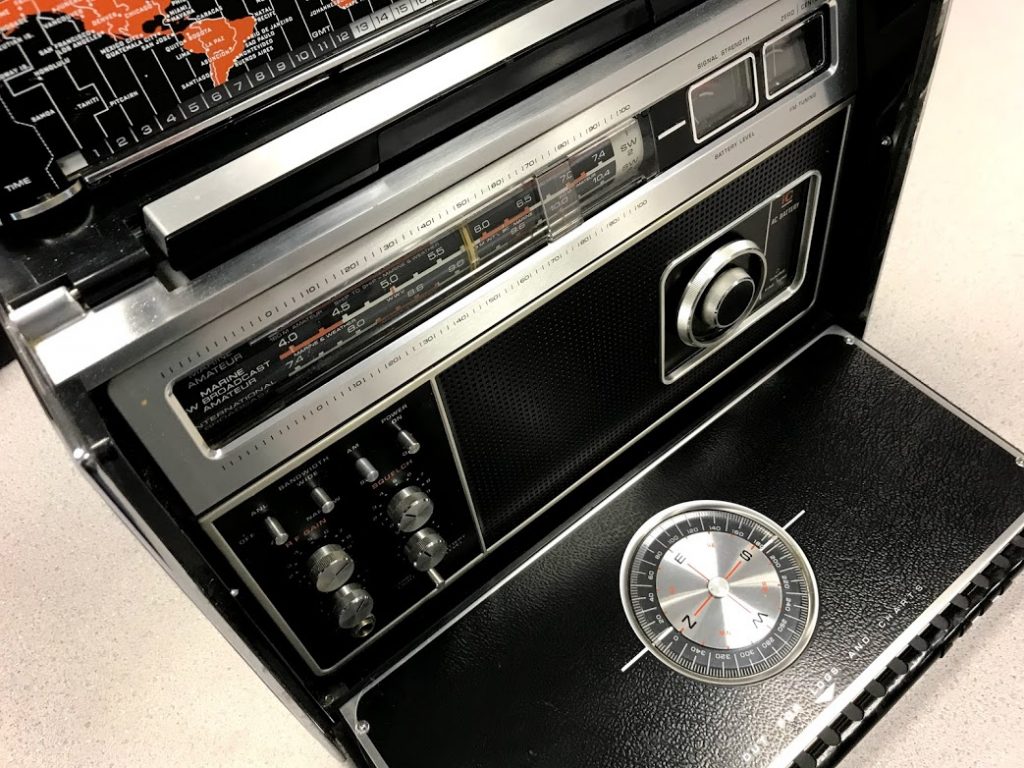 Of course, I had to snap a few photos of this beauty.
Speaking of beauties, this Zenith enthusiast also brought his copy of the John H. Bryant and Harold N. Cones seminal volume: The Zenith Trans-Oceanic, the Royalty of Radios. (A book I highly recommend.) On one of the pages I rediscovered an image of my favorite 1930s/40s actress, Myrna Loy: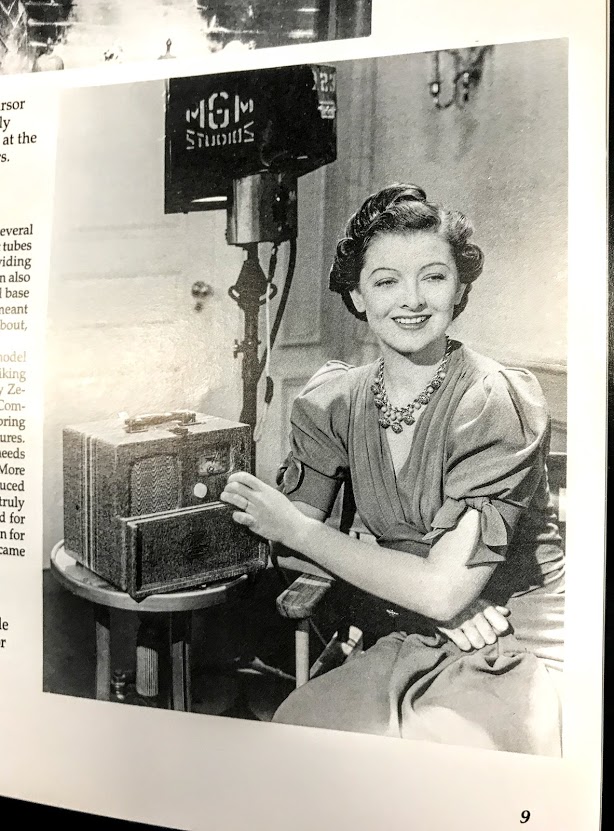 I first fell in love with Myrna Loy watching the classic film series: The Thin Man. I'm a massive fan of Loy/Powell films. Here's the trailer from the first of the Thin Man series:
Any Post readers own the Trans-Oceanic Model R-7000-2?  Any one else in love with Myrna Loy? Please comment!