Many thanks to SWLing Post contributor, Paul, who writes:
I was a morse intercept operator in the USAF in the late 1960s. I have a nice picture of a FLR-9 at Misawa Japan (now gone I think):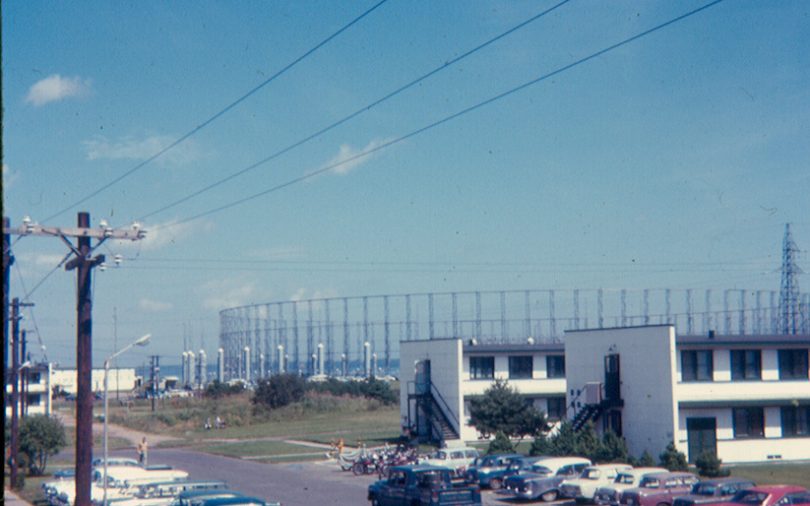 I was at Misawa from 68-70 in the USAF Security Service. I copied high speed code, mostly cut numbers. Got my ham license after discharge. I had 3 R390 receivers at my "position" and numerous different "antennas" on the FLR-9 to listen in different directions. While there I received a commendation for: "Providing information that otherwise would not have been known" I'm not sure I can say any more details.

To me [this photo] shows the immensity of the antenna.
Thanks.
Paul
Yes–this antenna is enormous! It must be a site to see up close. I've only seen Wullenweber Antennas from satellite imagery. Thank you so much for sharing your photo!