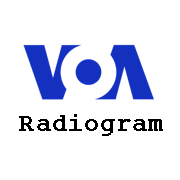 (Source: VOA Radiogram)
VOA Radiogram this weekend will include news about reductions to the shortwave transmissions of VOA and other stations of US international broadcasting. These cuts were effective on 30 June.
Fortunately, VOA Radiogram remains on shortwave, at least for now.
Here is the lineup for VOA Radiogram, program 66, 5-6 July 2014 (all in MFSK32 except where noted):
1:33 Program preview
2:45 Major reductions to US shortwave broadcasts, with image
8:10 Car fumes affect pollinating insects
10:10 Test of Mars landing craft a success, with image
14:23 India launches satellites at low cost, with MFSK64 image
20:32 Spanish: Triple black hole discovery, with image
25:59 Closing announcements
Please send reception reports to [email protected]
VOA Radiogram transmission schedule
(all days and times UTC):
Sat 0930-1000 5745 kHz
Sat 1600-1630 17860 kHz
Sun 0230-0300 5745 kHz
Sun 1930-2000 15670 kHz
All via the Edward R. Murrow transmitting station in North Carolina.
The Mighty KBC will transmit a minute of MFSK64 Saturday at about 1130 UTC on 6095 kHz, and Sunday about 0130 UTC (Saturday 9:30 pm EDT) on 9925 kHz. Both frequencies via Germany. Reports to [email protected]