Posting the Blinq deal a few moments ago reminded me that my favorite shortwave radio to use while hiking/walking is the CountyComm GP5/SSB.
I have CountyComm's custom GP5 case which I clip to my belt or backpack. While hiking, I find it handy to open the case from the top, pull the radio out and operate/tune it with only one hand. Indeed, the vertical form factor of the GP5/SSB is ergonomically-ideal; I can control almost all of the radio functions without having to use two hands. A huge bonus while hiking on uneven terrain!
Typically, when I start a hike, I enable an EMT scan and within a minute or so, the GP5/SSB populates temporary memory positions with all of the signals it can easily receive. When you're in the middle of the woods–far from sources of radio interference–you'll be amazed by what you can hear.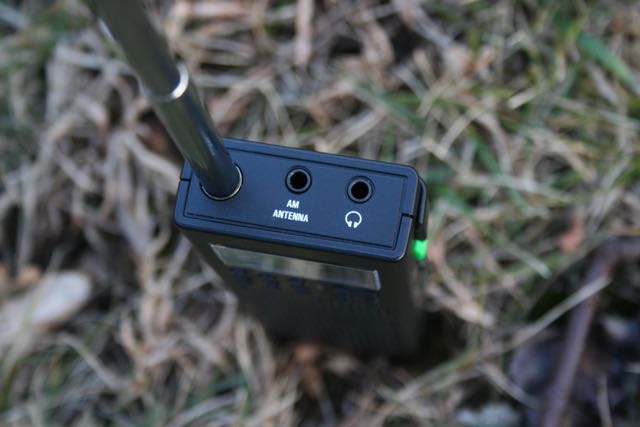 Of course, with the antenna fully extended, one does have to watch out for low-hanging branches, etc.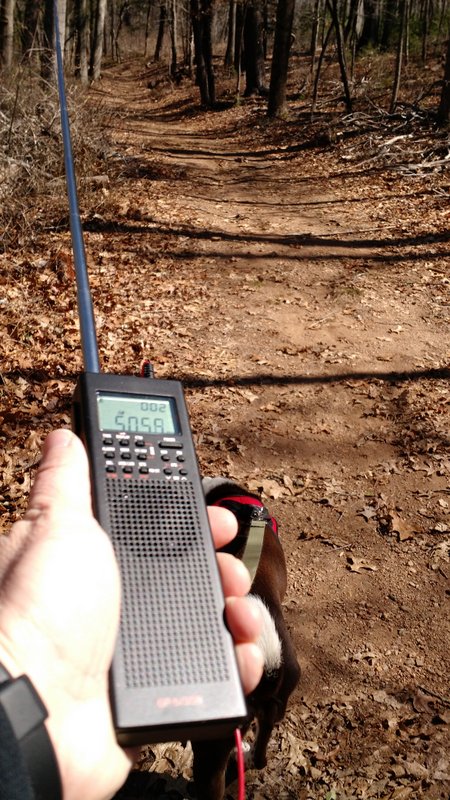 Since the telescoping antenna doesn't swivel, it's much easier to hold the radio in a way that the antenna points forward while you hike (bonus: it'll catch all of the spider webs across the trail before your face does!).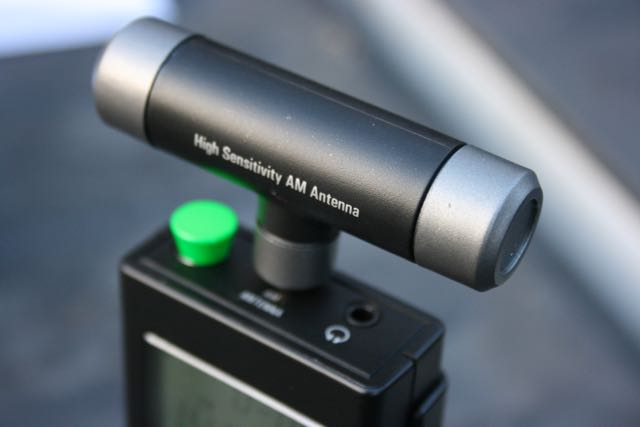 So far, I've never used the external mediumwave ferrite bar antenna while hiking–I worry that I could drop the radio and damage either the antenna or the 1/8″ antenna jack.
I typically listen to the GP5 with headphones unless I'm walking a trail during the time of year when black bears are active (in which case the speaker helps alert bears that I'm in the neighborhood).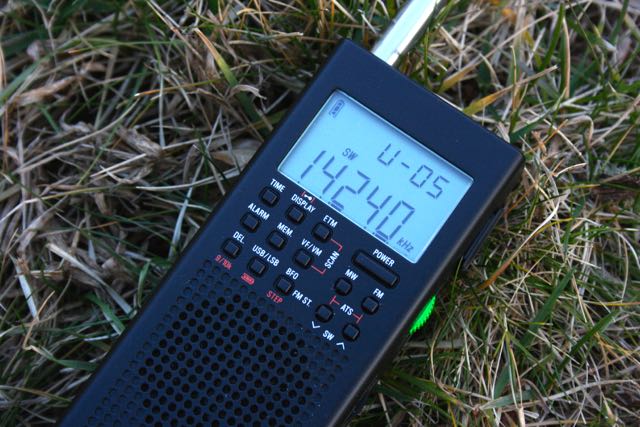 Of course, there are a few other radio models with an identical vertical form-factor–most notably, the:
Tecsun PL-365
CountyComm GP5/DSP
If you're not familiar with the CountyComm GP5/SSB, click here to read previous posts. I also featured the CountyComm GP5/DSP (Tecsun PL-360) in an ultra portable shoot out in 2014–click here to read.
Do you have a favorite shortwave portable for hiking, biking or cycling? Please comment!