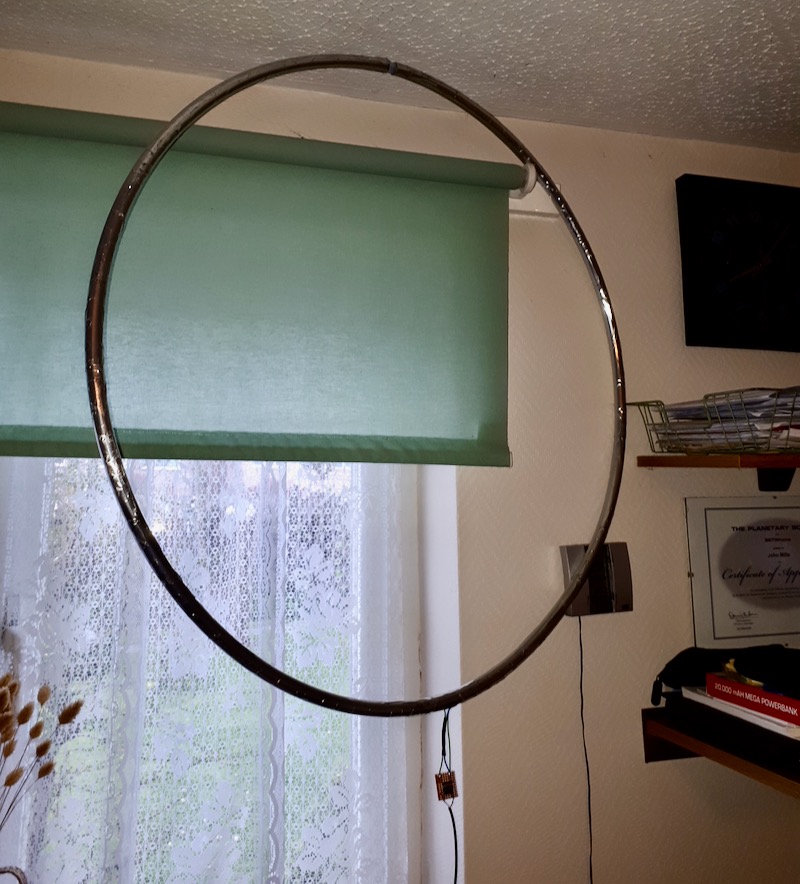 A couple weeks ago, we featured John Mills' homebrew Noise-Cancelling Passive Loop (NCPL) antenna (see photo above) in a post with two other Post community designs.
John recently shared an update to his project:
As promised, some more pictures of my antenna mounted on a rotatable stand. I have used standard (in the UK) 20mm electrical plastic conduit and fittings to make the frame.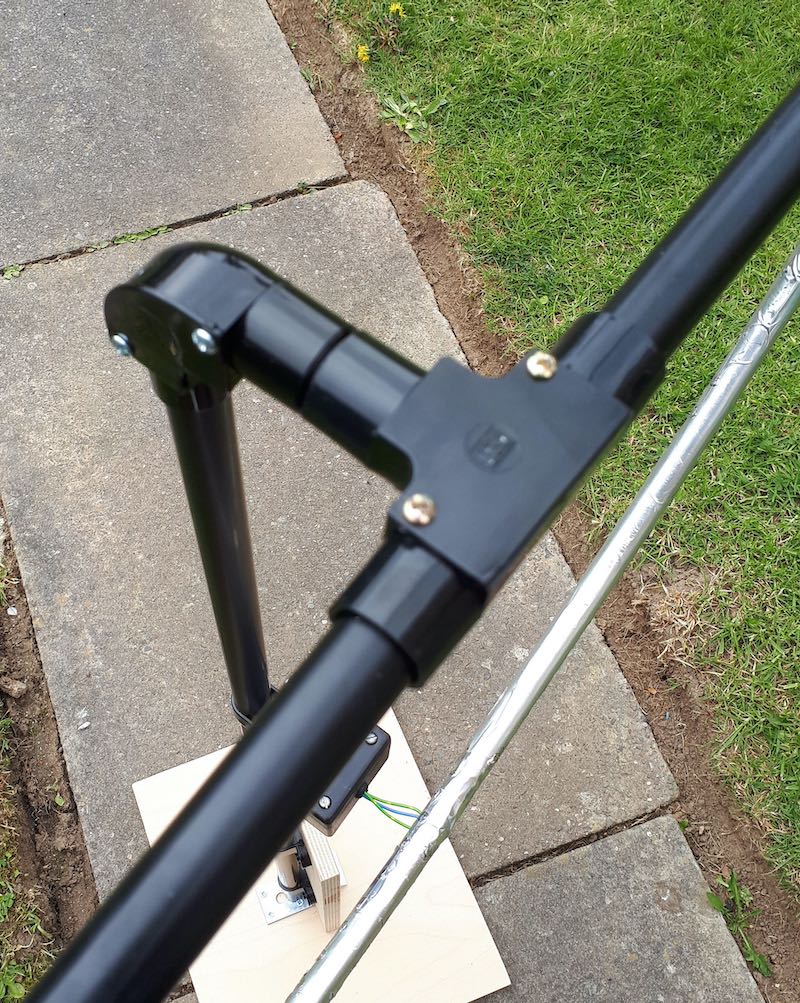 Fitted a small plastic box to house the balun and have put a BNC socket on the underside of it for connection the coax cable to my Rx.

I have also been experimenting with cheap low cost amplifiers (LNA) found on eBay (see picture) which do seem to improve the general strength of signals by 10-15db, but the baseline noise also rises.
I did manage to hear a QSO on 160M using one of these which was inaudible without the LNA but I cannot say for sure yet if they are worth the extra noise introduced.
Thank you for sharing your update, John! The plastic conduit support is simple and effective! Indeed, it looks very professional. What I love about your NCPL build (loop, stand, and LNA) is it that it's all incredibly affordable as well.
Read more about John's NCPL build in this post.
Post Readers: Has anyone else experimented with implementing a pre-amp in their NCPL antenna design? Please comment!
---
Do you enjoy the SWLing Post?
Please consider supporting us via Patreon or our Coffee Fund!
Your support makes articles like this one possible. Thank you!