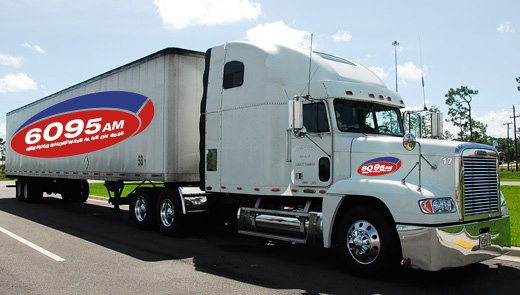 Many thanks to SWLing Post contributor, Steve Yothment, who writes:
[Below, you'll find] my reception report for the digital decode of the Fldigi message by Dr. Kim Elliott on The Mighty KBC (6040 kHz) Saturday night: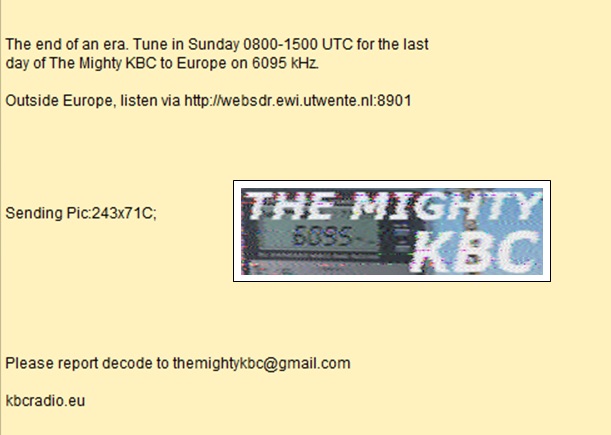 I took Kim Elliott's suggestion and listened to The Mighty KBC on 6095 kHz on Sunday morning using the Utwente WebSDR which receives signals in Enschede, in the Netherlands.
The Mighty KBC finished their last broadcast on 6095 kHz at 11:00AM our time. I recorded their program, but the file is big. So, attached is the last 4 minutes of their program (click here to download), as received by the WebSDR:
It's too bad that The Mighty KBC is shutting down!
Many thanks for both your decoded message and your recorded audio, Steve! I agree: it is too bad the KBC had to shut down their 6095 kHz broadcast.
Note that The Mighty KBC will continue on their AM frequency, DAB and streaming. Check out the KBC website for details.