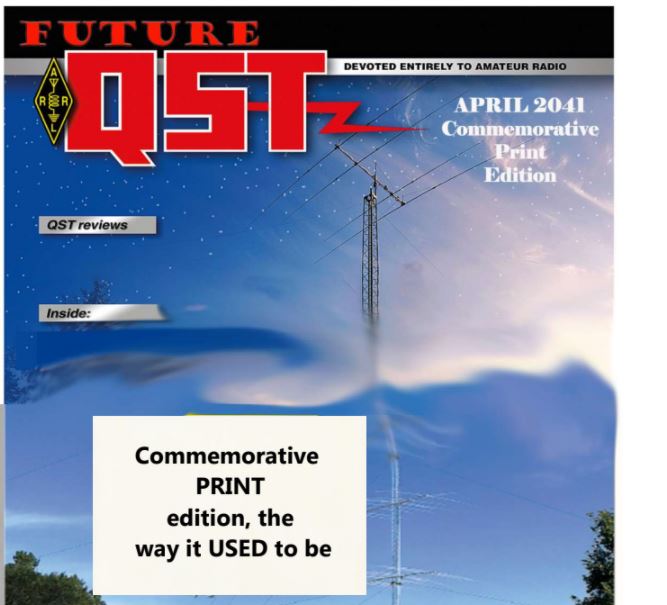 Many thanks to SWLing Post contributor, Ivan Cholakov, who writes:
Hello Thomas,

Something entertaining – Thomas, N1SPY got his hands on a QST Magazine dated April 2041 if you can believe it! So he shared some of the stories in the magazine in a video and also attached the magazine to this email. I found some of the ideas in the magazine very entertaining.

There is also a story specifically regarding the golden years of shortwave listening – I really wish the "real" shortwave archive described in the magazine becomes reality one day!

The introductory video is here and the pdf magazine is attached.
Click here to download the "2041 QST" as a PDF (6.4 MB).
This is hilarious! Thank you for sharing Ivan and Thomas!