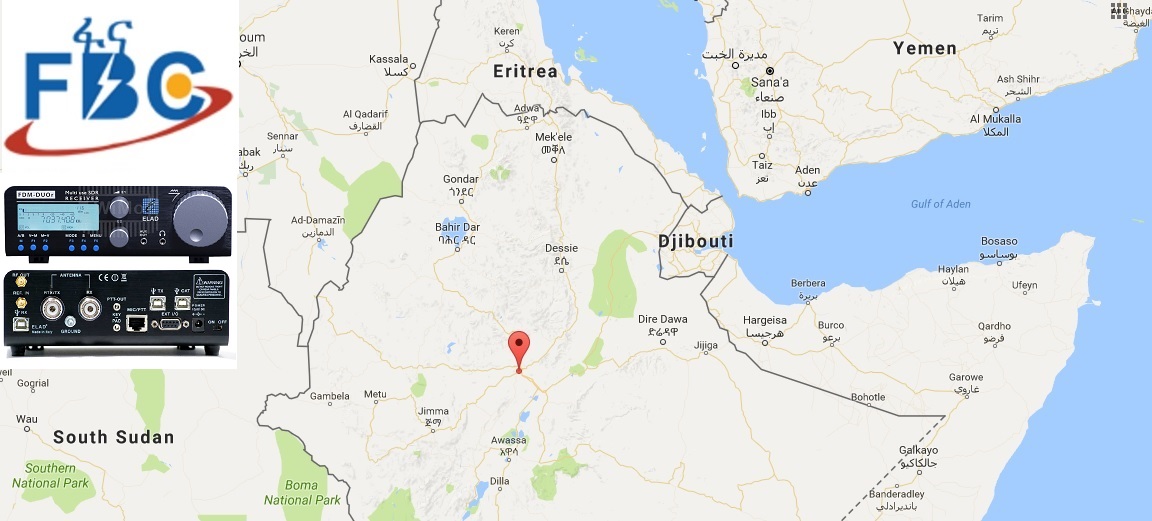 The Elad FDM DUO makes for a fantastic receiver, in both standalone mode and via the FDM-SW2 software. Thus far it has been demonstrating this by outperforming the Sony ICF-2001D in many of my reception tests using an experimental longwire antenna. Bear in mind that whilst this might not be such a surprise, the Elad without the FDM-SW2 software driving it has no SYNC, which is often invaluable for Tropical Band DXing. To make the point further, here is a wonderfully clear signal from Ethiopia, with, in my experience at least, exceptional signal-to-noise.
My 200 metre longwire is still very much a work in progress. I am in the process of building a termination resistance box, receiver-end termination suitable for high and low impedance inputs and earthing straps for metre-long copper pipes that will remain in-situ. When I have completed these tasks, I will record a video because I know some of you are interested in the details. For now though, it just remains an experiment – 200 metres of wire and very late nights/ early mornings!  Recorded at the 'DX woods' in Oxford UK at 03:23 hrs UTC on 31/07/16. Thanks for watching.
Direct link to Radio Fana reception on the Oxford Shortwave Log YouTube channel
Clint Gouveia is the author of this post and a regular contributor to the SWLing Post. Clint actively publishes videos of his shortwave radio excursions on his YouTube channel: Oxford Shortwave Log. Clint is based in Oxfordshire, England.