In November 2020, we learned that the Reciva radio station aggregator would be closing down permanently which would effectively render a large portion of WiFi radios on the market useless. This closure will affect a number of WiFi radio manufacturers, but two of the most notable are Grace Digital and C.Crane. I own one of each.
The comments section of my original post about the Reciva closure became the default discussion group for Reciva device owners who were trying to sort out options to keep their devices functional. That article (at time of posting) has nearly 200 comments alone.
There have been some very productive discussions about circumventing the Reciva aggregator before the announced closure on April 30, 2021. Since this information is buried in such a deep comment thread, I wanted to give it better visibility and search-ability by creating a dedicated post on this topic.
Ray Robinson, one of the contributors who has been actively helping owners, has very kindly written up a tutorial for us here and I'm most grateful.
Ray's Guide to setting up your own "Reciva" WiFi webserver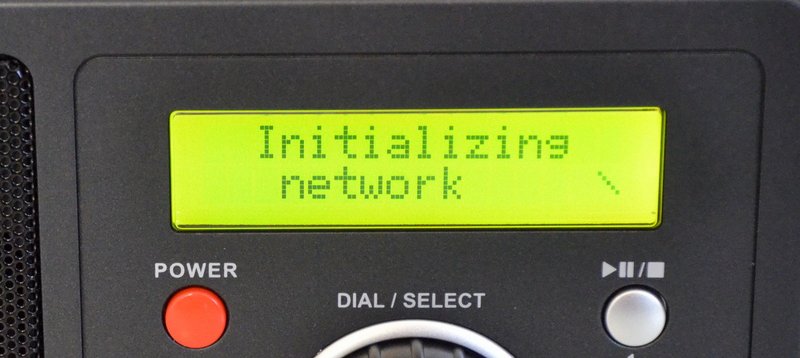 Ray writes:
[T]he bad news is that Qualcom is shutting down the Reciva website on April 30th, and any Reciva-based Internet radios will no longer be able to tune stations from that aggregator after the shutdown.
The sort-of good news is that if you have a station link stored in a preset on your Internet radio, the preset should continue to work after April 30th, until such time in the future as the station needs to change the link for their webstream.
Because, the other part of the bad news is that most Internet radios don't have any way of directly inputting or modifying a webstream, or storing a webstream manually in a preset. So, after April 30th, you would lose any ability to change or update any of the presets.
That's where my work-around comes in. Internet radios do have the in-built ability to address and pull data from a webserver – that's how they use the Reciva site in the first place. So what I have done is point my radio (a CCWiFi) to a 'web server' on my local network instead. This solution uses a Windows PC; there may be a comparable solution using a Mac or a Linux box, but I'm not familiar with either of those.
First, make sure the PC you are going to use is visible to other PC's and devices on your local network ('Network Discovery' turned on, file sharing enabled, etc.).
Second, I recommend you give the PC a reserved internal IP address in your router. If you leave it with IP being assigned by DHCP, its IP address could change anytime it is rebooted, and then your wi-fi radio won't be able to find it for the presets. In my router, I assigned 192.168.1.1-200 for DHCP, and then gave my PC the reserved address of 192.168.1.201, which ensures it always has that same address.
Third, enable IIS (Microsoft's 'Internet Information Services') in Windows. This will create a local web server on the machine. In Control, Panel, go to Programs / Turn Windows features on or off. Click the box next to Internet Information Services and OK, and let Windows install that component.
We are going to store our station webstream links on the PC in playlist files, which have the file extension of .pls. But first we have to tell IIS what to do with a .pls file, as it doesn't know by default. (.m3u files will work as well, but I did it with .pls files, so I'll detail how to use those.) We do this by adding a MIME type. Click the Windows start button, and search for IIS. The top result will be Internet Information Services (IIS) Manager. Click that. In the center of the panel that opens, click MIME Types and then 'Open Feature' at the top on the right. This will show you all the extensions IIS knows about. If you scroll down, you will see there isn't one for .pls. So, we need to create it. At top right, click Add… In the panel that opens, enter a File name extension of .pls and a MIME type of application/pls+xml Then click OK and exit IIS.
If you now look in the root of the C: drive, you will see there is a folder called inetpub, with a subfolder called wwwroot. This is where we want to store the presets.
My CCWiFi has 99 presets, so I have put 99 files in this subfolder, named from Preset01.pls to Preset99.pls.
As an example, my first preset, Preset01.pls, is for Caroline Flashback. To create the .pls, open Notepad, and copy and paste the following:

[playlist]
NumberOfEntries=1
File1=http://sc2.radiocaroline.net:10558
Title1=Caroline Flashback
Length1=-1

Save the file, but change its extension from .txt to .pls.
Then, in Reciva, I need to store the entry in My Streams that will tell the CCWiFi to come and look at that file to know what to play. On the Reciva site in My Streams, I created a stream titled '01 Caroline Flashback' with a stream address of 'http://192.168.1.201:80/Preset01.pls' Remember, my PC has a reserved address of 201. If you use something different, then you will need to change the stream address accordingly.
Then, on the CCWiFi, go to My Stuff / MyStreams and select '01 Caroline Flashback'. Reciva is telling the CCWiFi to go to my PC and look at the contents of Preset01.pls. This it does, and starts playing the stream. Then, it's just a matter of storing that playing stream in preset 1 on the radio.
With that done, at any time in the future if I decide to change the contents of that .pls file, I can just store the details of any other station/stream, and the radio will play that instead without any reference back to Reciva.
I recommend you do that for all available presets on your Internet radio whether you are using them or not, even if they only contain duplicate entries for now, because that way you will maintain access to be able to use those presets in the future. And, you must do this before April 30th, when the Reciva site will shut down.
Actually obtaining the URL of a station's webstream can be difficult; some stations are very helpful and provide them all on their website, while others seem to do their best to hide them. However, here in Los Angeles, I have found the webstream URL's of all of our local AM and FM stations, plus the webstream URL's of all North American SW stations, and all the UK stations as well (both BBC and commercial). I'd be happy to advise on that also, but it's probably beyond the scope of this particular tutorial!
Thank you so much Ray, for taking the time to write up this tutorial.
If anyone is familiar with how to set up a similar webserver on MacOS or Linux, feel free to comment with details.
By the way Post readers: if the name Ray Robinson sounds familiar, it's because he's a weekly contributor to AWR Wavescan, and also a presenter on Radio Caroline Flashback!