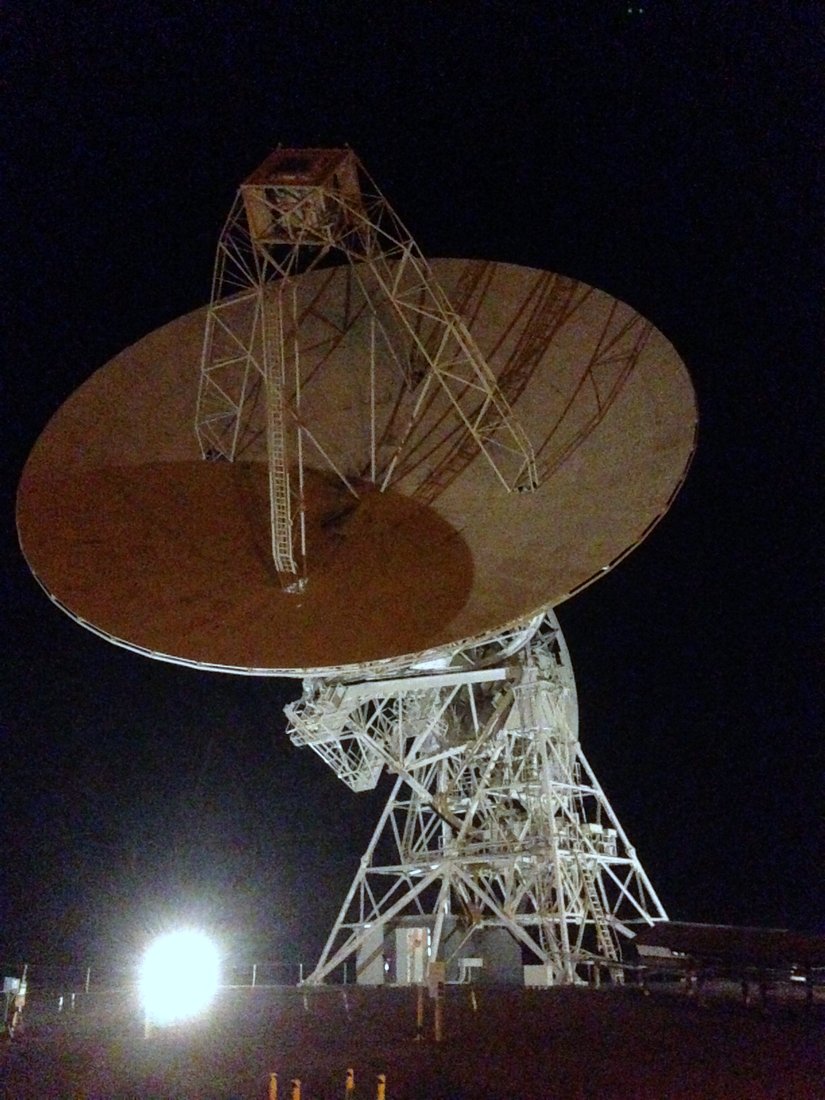 Radio Waves:  Stories Making Waves in the World of Radio
Because I keep my ear to the waves, as well as receive many tips from others who do the same, I find myself privy to radio-related stories that might interest SWLing Post readers.  To that end: Welcome to the SWLing Post's Radio Waves, a collection of links to interesting stories making waves in the world of radio. Enjoy!
Many thanks to SWLing Post contributors David Shannon, Sheldon Harvey (Int. Radio Report), Jorge Garzón Gutiérrez, and Ulis Fleming for the following tips:
---
European DX listeners have recently discovered a wonderful new target. On 27 MHz it is possible to receive Catholic mass celebrations from Ireland and Northern Ireland. Hundreds of local churches around the island are broadcasting holy masses live. If you tune in between 27000 and 28000 kHz, you might be able to hear many interesting churches. The transmitter power is usually only 3 watts, so a strong F2 opening is needed. Luckily with the current solar maximum this happens quite often.
How did all this start? This is a fascinating story, told by a Father, who has been helping the idea to become reality.
The broadcasting of Masses was introduced in a rural Irish diocese over 30 years ago when the resident priest was considering a way of reaching out to those who were housebound in his parish. They had access to religious broadcasts on National Radio and TV, but he knew that it was no comparison to a local broadcast. There were many incidents of families coming home from Mass on Sunday and their housebound parent or grandparent had 'all the news' (they were aware of all the happenings in the parish) when they arrived home.[…]
Click here to continue reading at DXing.info.
Decades before Spotify, Pandora, and even satellite radio, terrestrial (land-based) AM and FM radio reigned supreme. Many listeners, including Utica resident Ron Robinson, idolized the disc jockeys just as much as the artists they played.
Robinson, 51, is working on a documentary film entitled "Radio Dayz… The Movie," which focuses on the history of radio, including the early days of Detroit radio. "(The film) tells the story of radio through the people who worked in radio," he said.
Robinson interviewed several well-known radio personalities such as Paul W. Smith, Dick Purtain, Fred Jacobs, Dick Kernen, and more for the film. Robinson, who worked for WJR for 20 years before starting his own production company, has several connections in the industry. He started interviewing for the documentary in 2013.
"Most people think of radio, they think of New York, California, and Chicago, and rightfully so. But, Detroit has been an important and ground-breaking city for the medium of radio," Robinson said.
The documentary is a chronological look at the history of radio, starting with the first radio stations. It also takes aim at the first radio "celebrity," Fr. Charles Coughlin. The Detroit-area priest took to the airways in the 1920s and eventually garnered an audience of 30 million to his weekly radio show. Coughlin would later become a polarizing figure as World War II approached. "He's on the wrong side of history, if you will," Robinson said.
[…]
Often I get surprised when I listen to the FM Band with my autoradio. It has no bandwidth options, no filters, but sensitivity and selectivity are much better than most of the well-know portables. Mine is inserted into the Skoda console so I have no way to know who manufactured it, the brand/model or its tech specifications. Most of the times I wonder why other portable firmwares does not include, for instance, similar choices like the high speed decoding RDS info. Then I thought… Will be my ULR Sangean DT-800 up to the task?
An autoradio like mine (SKODA Spaceback car) decodes RDS and hears weak signals at once. It is part of a well balanced system: receiver-feedline and rubber antenna on the metallic car roof. My pocket ultralight radios use the earphone cable as an aerial, so even being very good receivers, the antenna is far to be reliable with tricky and changing reception as it depends on the cable position at every moment. Uhmmm! I needed to find a better way to listen using my small toys.
In the shack I had some whips with male BNC and PL-359 connectors, but the Pocket ULR has a 3,5 mm female plug-in, so I found a "female BNC > male jack 3,5 mm" adapter and connected the whip. I chose a telescopic antenna 20/115 cm long folded/unfolded to test the Sangean DT-800T versus the SKODA autoradio, focused on the BOTB from 87,5 to 91,5 MHz. When a long whip is used some unwanted effects come into the scene. The first is related with audio; connecting the whip the sound must be heard via the small speaker so don't forget to choose a quiet environment not to miss weak stations. The second one is pure physics; due to the whip length, the ULR 3,5 mm female plug-in gets extra strain and that could damage the inner weldings, so extra care must be kept in mind at any time.[…]
Read the full article at Ideria DX.
Many thanks to SWLing Post contributor, Matt, who shares a link to a radio classifieds site he has created. Check it out!
The UsedRadioMall.com web site lists radios and items related to the subject of radio. The list may include receivers, transmitters, transceivers, amplifiers, antennas, parts, and components related to amateur radio, two-way radio, cb radio, broadcasting, recording, production, and hi-fi.
Introduction
Changes in ionospheric electron density caused by space weather and diurnal solar changes are known to cause Doppler shifts on HF ray paths. For example, see Figure 7 in Boitman et al., 1999. As part of the WWV centennial, 50 stations collected Doppler shift data for the original Festival of Frequency Measurement, demonstrating the value of volunteer participation in collecting this data. This June, we request that all amateur radio stations, shortwave listeners, and others capable of making high-quality HF frequency measurements help us collect frequency data for the June 10 annular eclipse. Researchers will use the crowdsourced data to investigate the superimposed effects of auroral particle precipitation and the eclipse on Doppler shift.
All you need to collect data is an HF rig connected to a computer running open-source software. A precision frequency standard, such as a GPS-disciplined oscillator, is desired but not required to participate. All ham operators and shortwave listeners around the globe are invited to join in, even if your station is far from the path of totality. Last year's eclipse festivals included over 100 participants from 45 countries. The experiment will run from 7-12 June. All participants will receive QSL certificates and updates as the data is processed. This is a pilot experiment for HamSCI's Personal Space Weather Station project, which seeks to develop a global network monitoring the geospace environment.
Contact information:
Kristina Collins: [email protected]
Click here to read the full article at HamSci.org.
---
Do you enjoy the SWLing Post?
Please consider supporting us via Patreon or our Coffee Fund!
Your support makes articles like this one possible. Thank you!