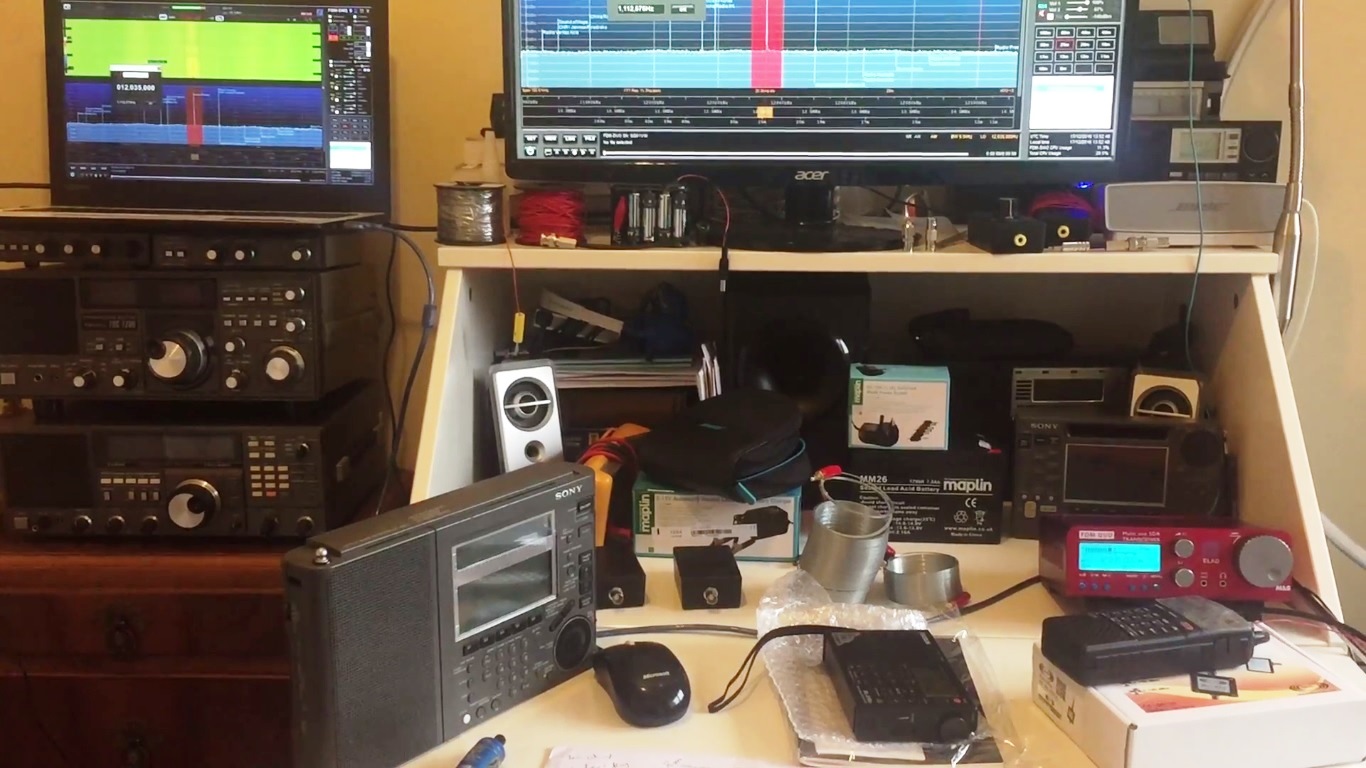 Someone recently described my shack in Oxford as 'an impressive mess'…. and that really is just about the most positive comment I've ever received regarding my listening post! So, my apologies for displaying the mess in public, but in response to having been asked many times by subscribers to Oxford Shortwave Log to 'share my shack', here it is, well most of it at least, in all it's unadulterated glory.
The primary reason however for this post is to share my most recent transatlantic medium wave catches using the brilliant Elad FDM DUO and Wellbrook ALA1530 magnetic loop antenna. This excellent combination continues to pull in really nice DX, although not so much very recently as propagation has been fairly rubbish. However, since early to mid December, the dynamic duo have managed to pull in a number of transatlantic medium wave signals, including Radio Rebelde, Cuba on (670 and 710 kHz), KVNS Texas, CHIN Radio, Toronto, WFED Washington DC, WWNN Health and Wealth Radio, Pompano Beach, Florida, and huge signals from WMEX Boston and WWKB Buffalo, New York. Embedded reception videos and text links follow below and in the mean time, I wish you all great DX!
---
Clint Gouveia is the author of this post and a regular contributor to the SWLing Post. Clint actively publishes videos of his shortwave radio excursions on his YouTube channel: Oxford Shortwave Log. Clint is based in Oxfordshire, England.