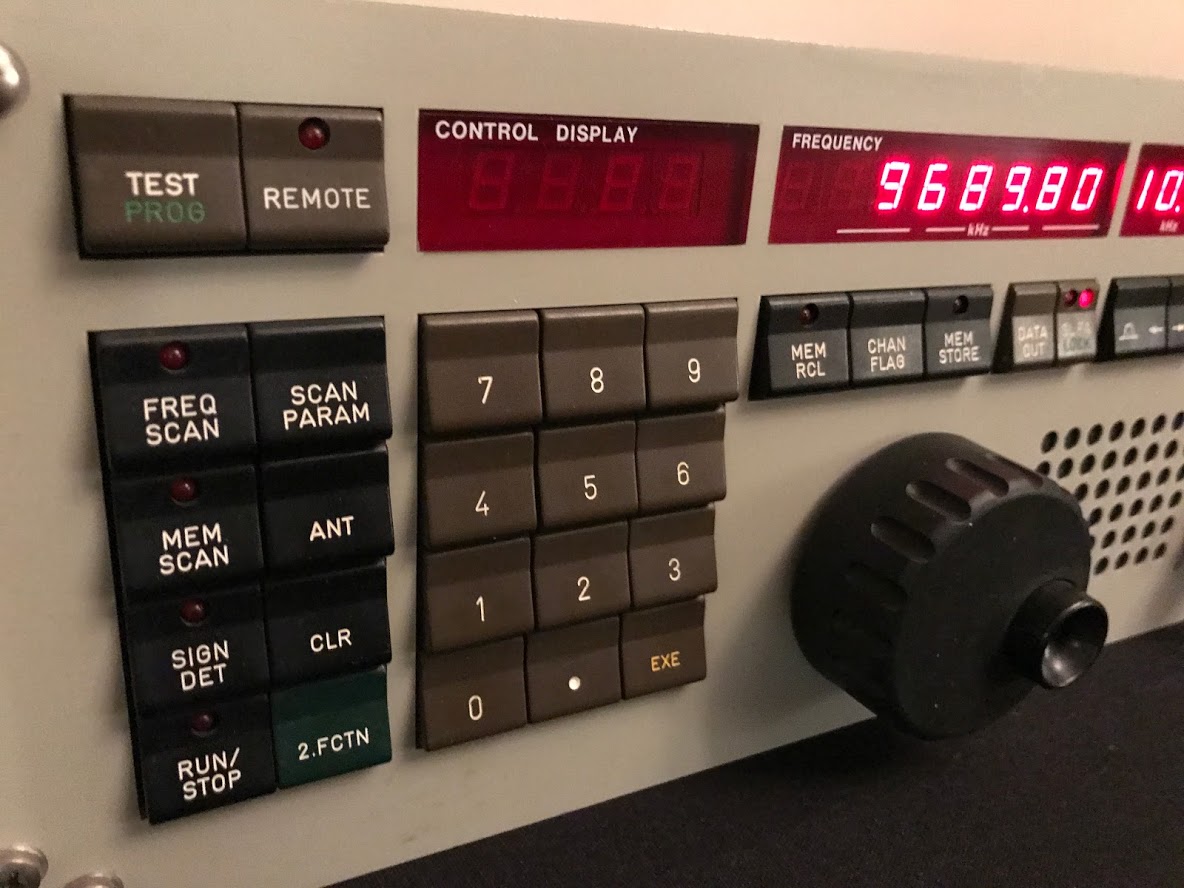 Radio Waves:  Stories Making Waves in the World of Radio
Because I keep my ear to the waves, as well as receive many tips from others who do the same, I find myself privy to radio-related stories that might interest SWLing Post readers.  To that end: Welcome to the SWLing Post's Radio Waves, a collection of links to interesting stories making waves in the world of radio. Enjoy!
Many thanks to SWLing Post contributors Alan, Paul, Bruce Hardie, Josh Shepherd, and Paul Evans for the following tips:
---
Digital Radio Mondiale says its technology deserves to be tested in the United States

The Federal Communications Commission has been hearing from the National Association of Broadcasters and other interested parties about whether to allow AM band stations to turn on all-digital transmission, and under what parameters.

In addition to publicly filed comments, the NAB, which supports the idea, has made presentations to FCC staff about certain specifics — including whether the FCC should allow Digital Radio Mondiale to be tested in this country. NAB says it should not.[…]
A UNICEF survey found that 94% of countries implemented some form of remote learning when COVID-19 closed schools last spring, including in the United States.

This is not the first time education has been disrupted in the U.S. – nor the first time that educators have harnessed remote learning. In 1937, the Chicago school system used radio to teach children during a polio outbreak, demonstrating how technology can be used in a time of crisis.

[…]In 1937, a severe polio epidemic hit the U.S. At the time, this contagious virus had no cure, and it crippled or paralyzed some of those it infected. Across the country, playgrounds and pools closed, and children were banned from movie theaters and other public spaces. Chicago had a record 109 cases in August, prompting the Board of Health to postpone the start of school for three weeks.

This delay sparked the first large-scale "radio school" experiment through a highly innovative – though largely untested – program. Some 315,000 children in grades 3 through 8 continued their education at home, receiving lessons on the radio.

By the late 1930s, radio had become a popular source of news and entertainment. Over 80% of U.S. households owned at least one radio, though fewer were found in homes in the southern U.S., in rural areas and among people of color.

In Chicago, teachers collaborated with principals to create on-air lessons for each grade, with oversight from experts in each subject. Seven local radio stations donated air time. September 13 marked the first day of school.

Local papers printed class schedules each morning. Social studies and science classes were slated for Mondays, Wednesdays and Fridays; Tuesdays, Thursdays and Saturdays were devoted to English and math. The on-air school day began with announcements and gym. Classes were short – just 15 minutes – providing simple, broad questions and assigning homework.

The objective was to be "entertaining yet informative." Curriculum planners incorporated an engaging commercial broadcasting style into the lessons. Two principals monitored each broadcast, providing feedback to teachers on content, articulation, vocabulary and general performance. When schools reopened, students would submit their work and take tests to show mastery of the material.

Sixteen teachers answered phone calls from parents at the school district's central office. After the phone bank logged more than 1,000 calls on the first day, they brought five more teachers on board.[…]
Electronic devices can be surprisingly leaky, often spraying out information for anyone close by to receive. [Docter Cube] has found another such leak, this time with the speakers in iPhones. While repairing an old AM radio and listening to a podcast on his iPhone, he discovered that the radio was receiving audio the from his iPhone when tuned to 950-970kHz.

[Docter Cube] states that he was able to receive the audio signal up to 20 feet away. A number of people responded to the tweet with video and test results from different phones. It appears that iPhones 7 to 10 are affected, and there is at least one report for a Motorola Android phone. The amplifier circuit of the speaker appears to be the most likely culprit, with some reports saying that the volume setting had a big impact. With the short range the security risk should be minor, although we would be interested to see the results of testing with higher gain antennas. It is also likely that the emission levels still fall within FCC Part 15 limits.[…]
"War of the Waves: Radio and Resistance during World War II." (American Economic Journal: Applied Economics)
Abstract: We analyze the role of the media in coordinating and mobilizing insurgency against an authoritarian regime, in the context of the Nazi-fascist occupation of Italy during WWII. We study the effect of BBC radio on the intensity of internal resistance. By exploiting variations in monthly sunspot activity that affect the sky-wave propagation of BBC broadcasting toward Italy, we show that BBC radio had a strong impact on political violence. We provide further evidence to document that BBC radio played an important role in coordinating resistance activities but had no lasting role in motivating the population against the Nazi-fascist regime.

You can find a pre-print at: https://www.econstor.eu/bitstream/10419/202840/1/1016161859.pdf.
---
Do you enjoy the SWLing Post?
Please consider supporting us via Patreon or our Coffee Fund!
Your support makes articles like this one possible. Thank you!