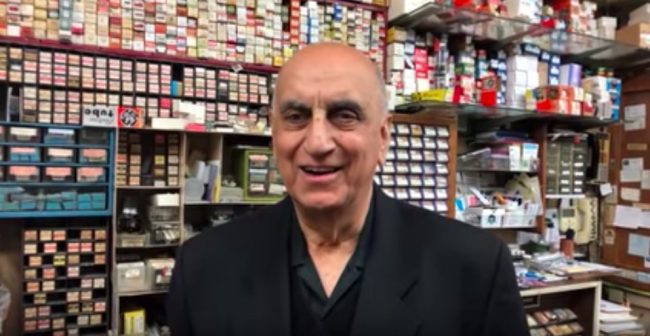 Many thanks to SWLing Post contributors Scott Gamble and Bill Mead who both share the following story via the CBC News:
Joseph Hovsepian says he is part of the last generation that knows how to repair electronics

Joseph Hovsepian has been repairing? radios for so long that he claims that he can sometimes smell the problem.

"When I pick up a radio, I turn it on or I plug it in and the way it smells, the way it sounds or doesn't sound, the way it crackles and fades away, all these things are recorded in my brain and I know exactly how to start and how to fix it," he said.

Since 1960, Hovsepian has been fixing radios, turntables and other electronic gadgets from his Parc Ave. repair shop.

The 79-year-old sees himself as part of the last generation of people trained in the art of repair.

"We have lost the ability to touch things, fix things, repair them and feel good for doing it," he said.

For almost his entire life, Hovsepian has been tinkering with radios. He built a crystal radio when he was 12, and his first tube radio at 15.

[…]He believes that today's electronics lack the warmth that the old radios offered. Hovsepian said smartphones look dead to him compared to old technology.

"Even the sound of the old radios, a little scratch here, a little scratch there…This is radio."[…]
This is a charming story and I think Post readers can certainly understand why radio seems to be in a class of its own. I feel very fortunate that I'm friends with two people who repair radios for others, my buddy Charlie (W4MEC) and Vlado (N3CZ). Both are kind enough to show me the ropes as they troubleshoot problem sets.
Post readers: Do you live somewhere with a radio repair shop? Have any readers ever visited Mr. Hovsepian's shop in Mile End? Please comment!