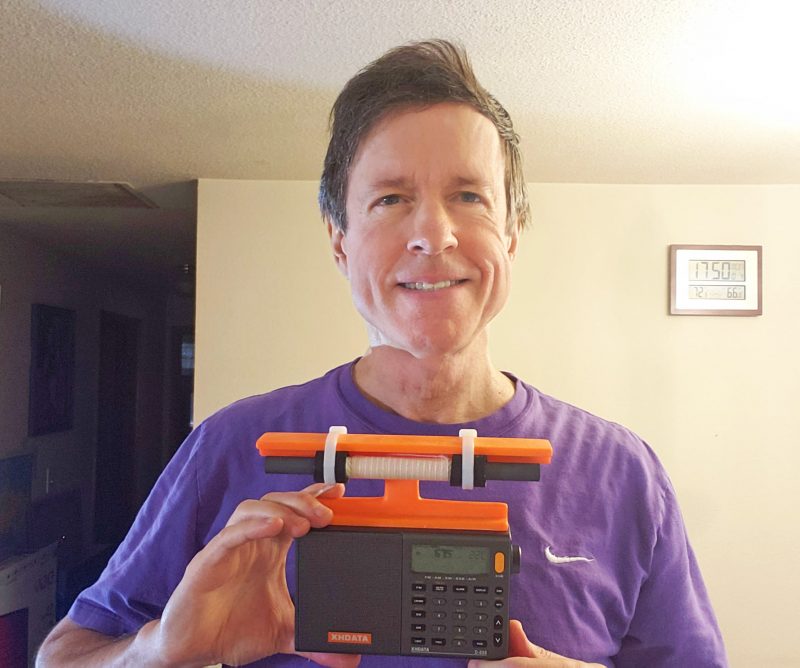 Many thanks to SWLing Post contributor, Gary DeBock, who shares the following:
The 7.5 inch (19cm) loopstick XHDATA D-808 model was designed to be the ultimate AM-DXing (or Longwave DXing) travel portable, and can be built for a construction cost of around $30 US. It has already been used by numerous DXers to track down transcontinental and transoceanic AM-DX during overseas travel, and the orange plastic loopstick frame allows full operation of the whip antenna for FM and Shortwave reception.
The modification procedure isn't difficult, and the full construction article is posted at
https://dreamcrafts.app.box.com/s/5d0pi85jfptgmrj4pd0jsmaybgb6gteh
A video demonstration of its daytime DX performance (compared to the stock model) has been posted on YouTube:
Build one, and join the fun! 🙂
Many thanks for sharing this, Gary! Your ultralight DXing creations are simply amazing!