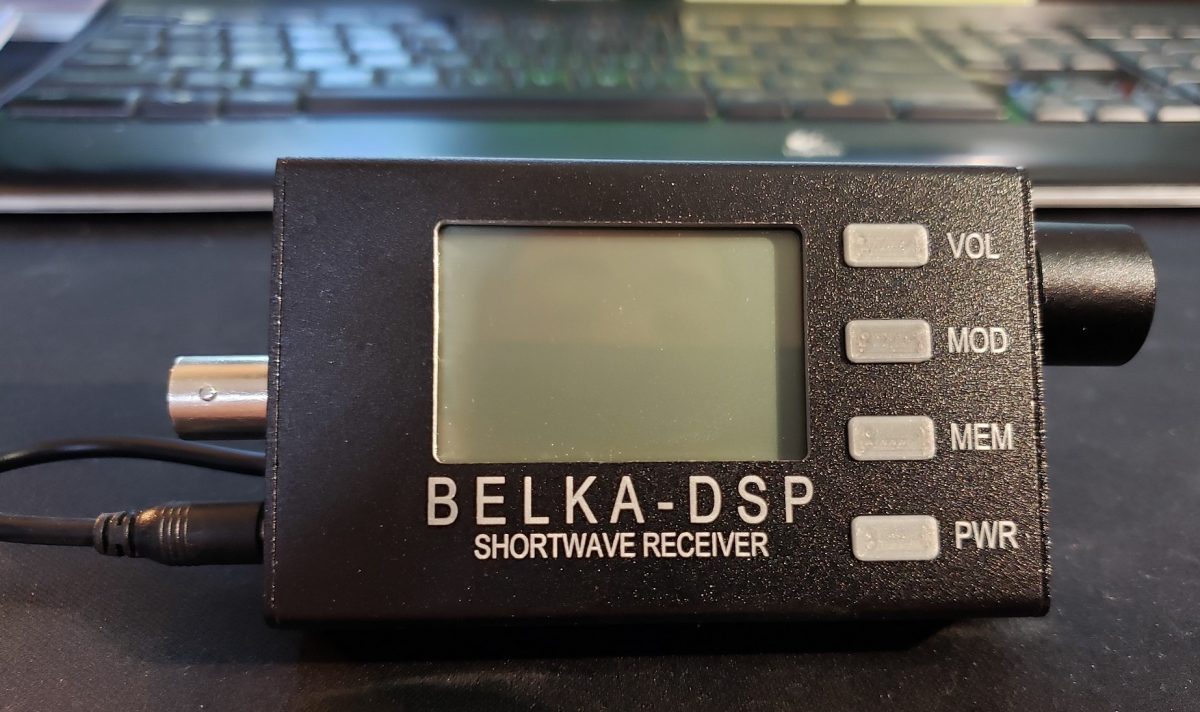 Many thanks to SWLing Post contributor, Joe Patti (KD2QBK), who writes:
Not sure anyone would be interested, but in using a Bluetooth adapter with my Belka I inadvertently came up with a little stand for it.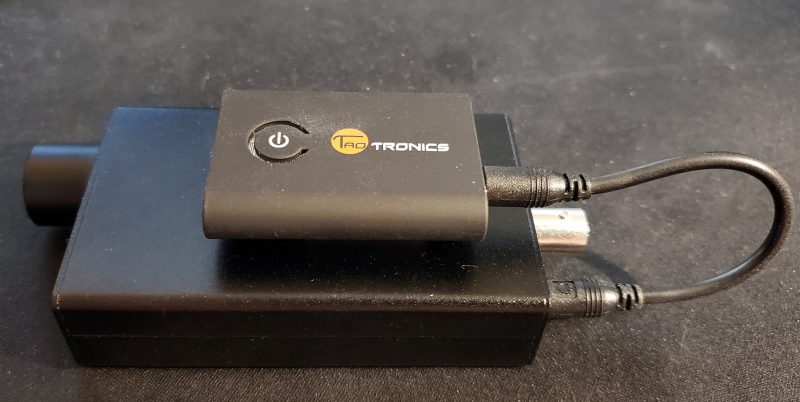 I attached the adapter to the back of the radio with a piece of plastic 3M Command picture hanger strip. It props up the little radio at exactly the right angle.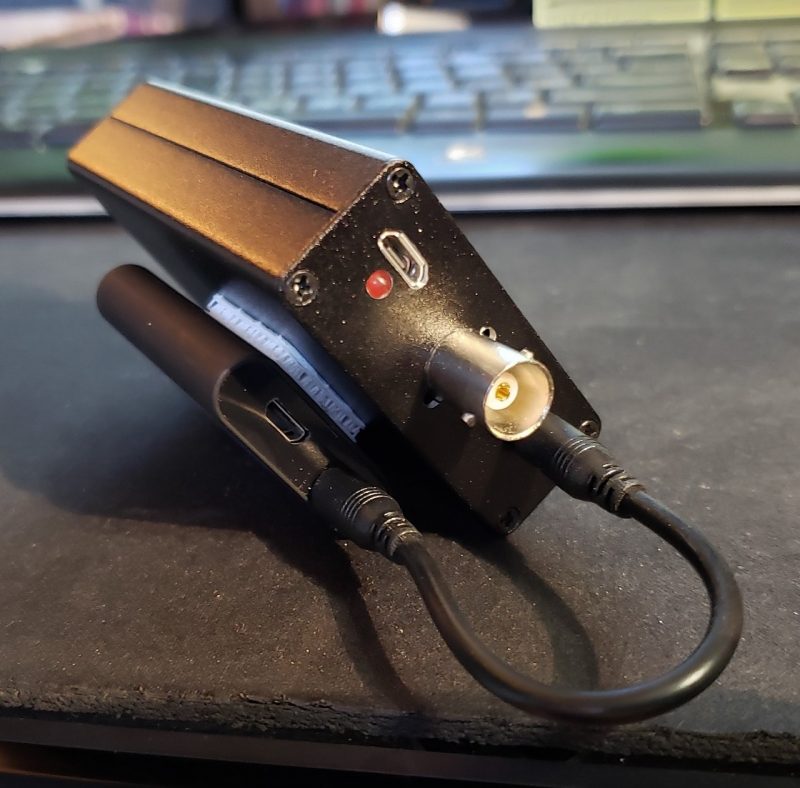 Love the blog!
Thank you, Joe! Looks like this is the Bluetooth adapter you're using. What a clever way to have your Bluetooth adapter do double duty! Also, I'm so glad you enjoy the Post!  Thanks for sharing your tip!