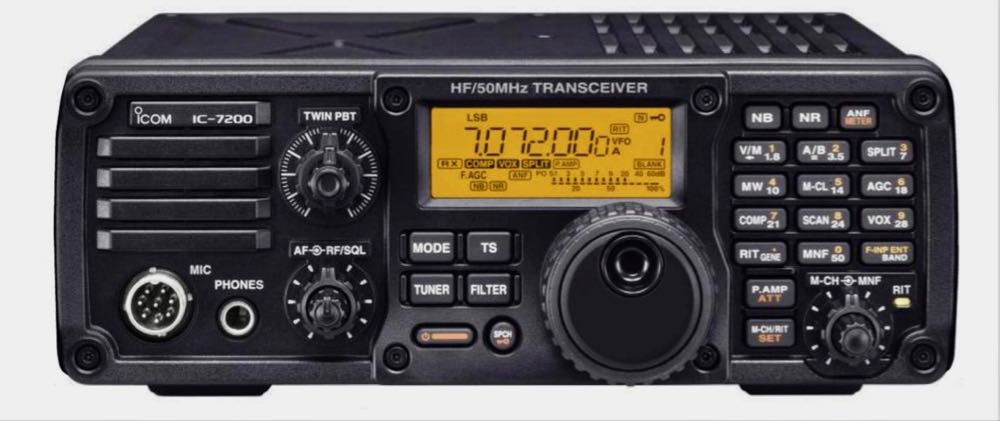 Many thanks to SWLing Post contributors Dave Zantow (N9EWO) and Larry W who both note that the IC-7200 has been discontinued once again by Icom. Universal Radio has even listed it as discontinued on their website and doesn't appear to have any in new inventory.
You might recall that Icom discontinued the IC-7200 in early 2016 and re-introduced it exactly one year later in 2017.
I consider the IC-7200 to be one of the best general coverage transceivers for broadcast listening under $1,000 US. Used IC-7200s can be found for excellent prices–I've seen many at hamfests for $650 (like new) and much less.
It appears that GigaParts and Ham Radio Outlet still have the '7200 in stock and shipping for $749.95 US after rebates. Of course, you can also find them on eBay.