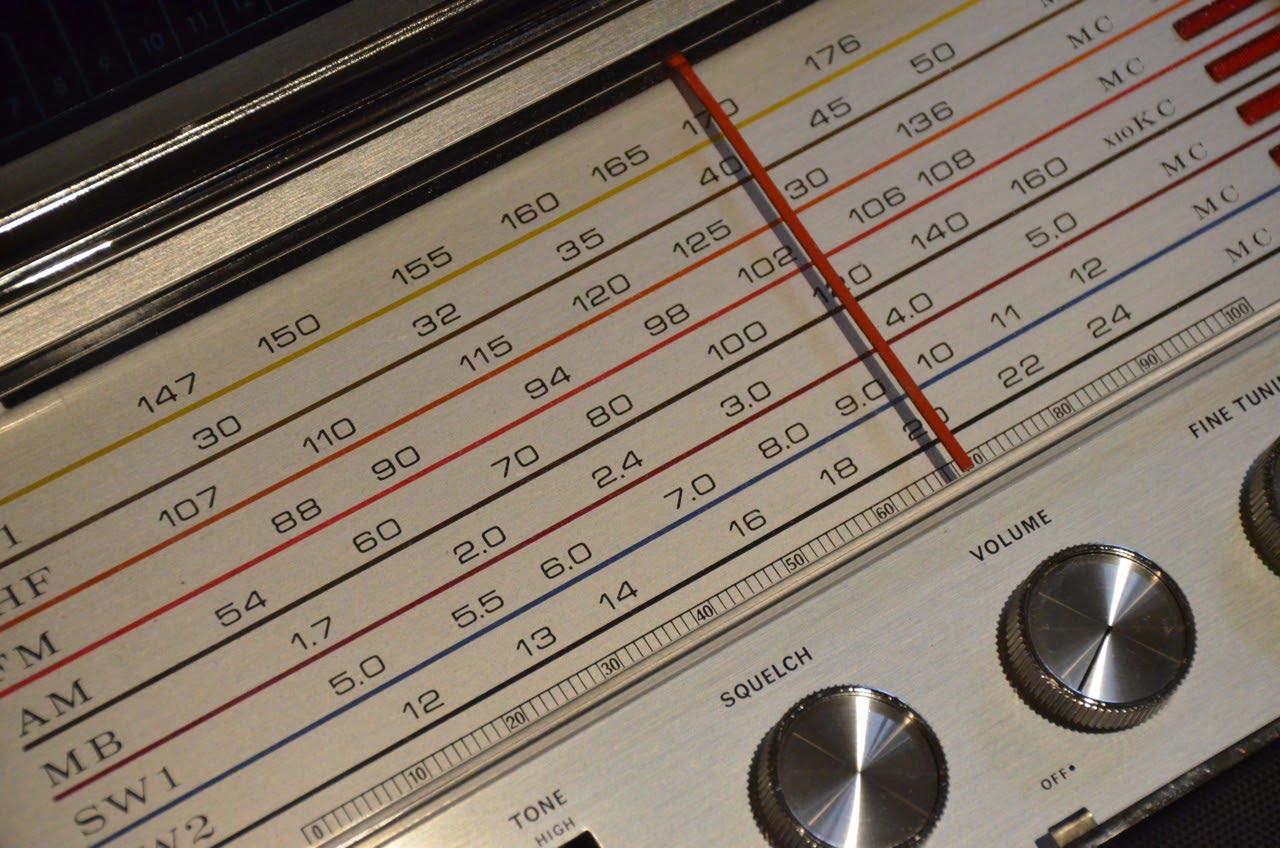 Many thanks to SWLing Post contributor, John R Palmer, who replied to our previous post about radio regrets with a question.
John asks:
Name a piece of radio gear that for some reason, technical, emotional, design etc. that you've gotten more fun using than you would ever have expected based on its price, maybe more so than other much more expensive radios you've owned. Just a piece of gear that really hit the spot and you've had a blast using.
That's a tough question indeed, John. I hope readers will chime in with their replies–I'm very curious!
So I gave this quite a bit of thought and came up with two radios–one shortwave portable and one general coverage ham radio transceiver:
The Radio Shack DX-351
In 1996, I worked for a Radio Shack corporate store in Athens, Ohio. I believe we were getting ready for the Black Friday/Christmas season and the store manager decided to go through a pile of broken items customers has returned using their extended warranty. He had accumulated quite a number of returns in a box next to his desk in the back of the store. I stayed after hours to help him organize the shelves and prepare for incoming shipments.
Most of the items in his box were physically broken, but still covered by the extended warranty (to their credit, many RS store managers were quite flexible with extended warranty returns). He pulled out a Radio Shack DX-351 from the box.
The customer returned this portable because the AM/FM/SW slider switch was broken. My manager knew I was an SWL, so asked if I wanted it. He said, "If you don't, it goes into the trash can because we can't re-sell it."
How could I resist?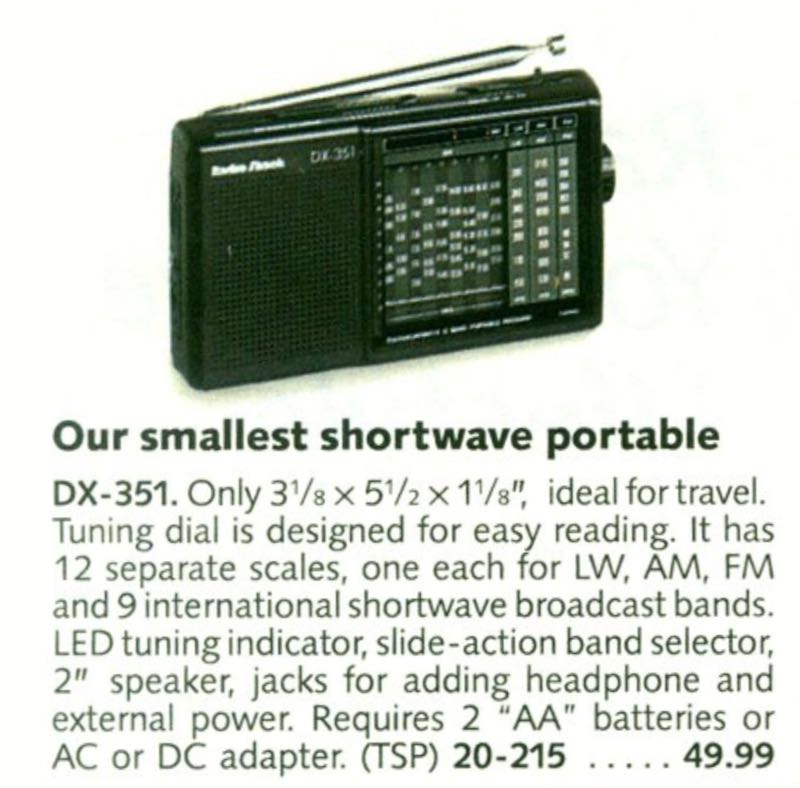 This DX-351 was "well-loved." I can't remember all of the details, but the AM/FM/SW band switch could not be fixed, but I didn't mind because the receiver was stuck on the shortwave band and the other shortwave band switch worked perfectly.
The DX-351 was a joy to use and amazingly sensitive! It wasn't particularly selective, but it served me well for many years living, primarily, in the glove compartment of my car. If I took a road trip, a lunch break at the park, or if I was simply waiting in a parking lot to pick up my wife, I'd pull out the DX-351 and tune in the world.
The thing was pure fun to tune.
The Icom IC-735
In the world of general coverage ham radio transceivers, the Icom IC-735 would be my choice.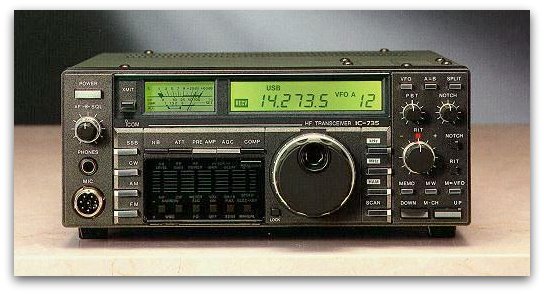 The IC-735 was my first ham radio transceiver. I used my hard-earned savings (from working at Radio Shack!) to buy a used unit via the now closed Burghardt Amateur Radio Center in South Dakota. My friends, Eric (WD8RIF) and Mike (K8RAT), believed a used IC-735 would serve me well. They were right!
What I really loved about the IC-735 was that it had all of the features and modes I needed. It was easy to operate and, while I couldn't call its receiver "benchmark" by any means, it was amazingly sensitive and selective.
I logged hundreds of hours on this radio in both SSB and CW, working DX across the globe.
But I spent even more time SWLing. Turns out, the IC-735's general coverage receiver did justice to shortwave broadcasts. The AM filter was wide enough to produce wonderful audio (especially via an external speaker or headphones). For years, the IC-735 was my go-to shortwave radio because it performed so much better than any other radios–mostly portables–I had at the time.
The IC-735 was so much fun to use.
I did eventually sell it, if memory serves, to purchase my first Elecraft K2 transceiver.
What are your choices?
So what are the radios you've owned that may not sport the best performance, and may not have been terribly expensive, but were pure fun to put on the air–? Perhaps you still own one? Please comment!