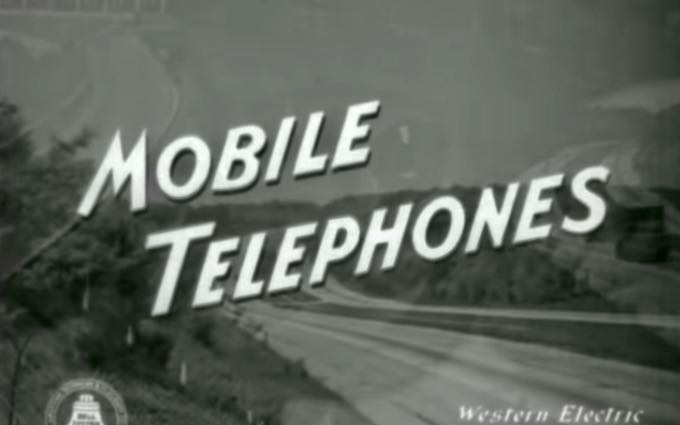 Earlier this week, I stumbled upon this Bell Telephone short film about the beginnings of the mobile phone network:
I don't know about you, but I love the view inside the trunk of the car! I bet that tube receiver and transmitter both weighed over 100 pounds. Although the system wasn't full duplex, it must have felt pretty amazing to place phone calls while mobile.
For more vintage films like this one, check out the Periscope Film YouTube channel.