Looking north toward Cape Lookout, Oregon, near the site of my SDR receiver recordings. Photo courtesy of Wikimedia Commons.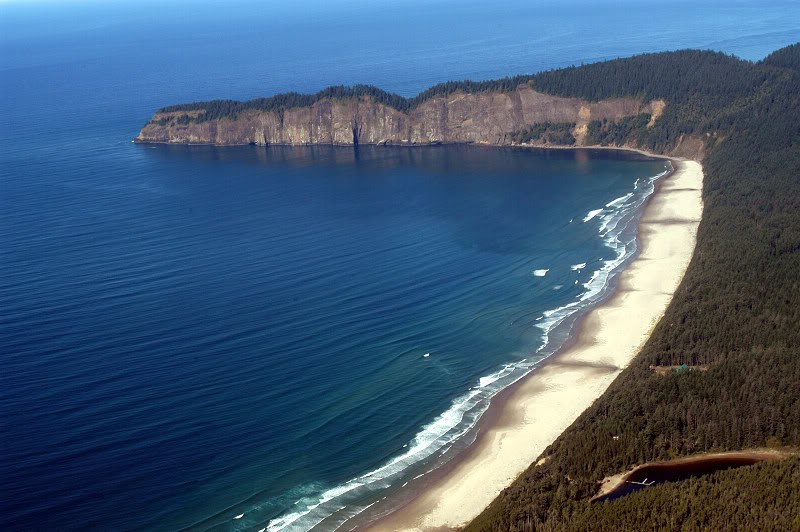 In my original article 10 days ago, I set up a SWLing Post reader poll to let you give your opinion on which shortwave recordings within four pairs of audio files provided the most intelligible result. The recordings were intentionally noisy, low-level signals to help us discover–through critical listening to the files–if there is a clear favorite between the AirSpy HF+ or the Elad FDM-S2 receivers. Of course, there were only four pairs of recordings…not a very large sample size.
However, 34 readers of the original article took the time to listen and respond, so let's get to the numbers, shown in these graphs: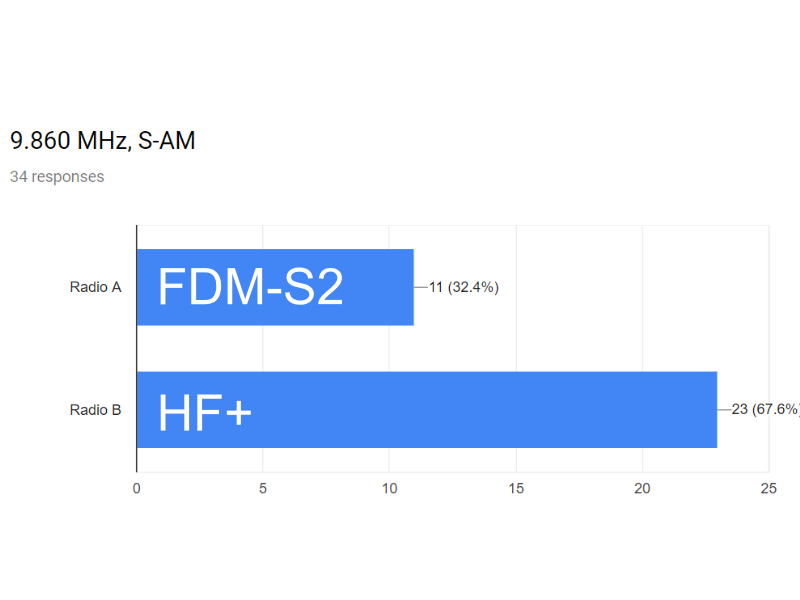 Interestingly, the responses above seem to point to:
Two recording pairs tied in the results (50% / 50%) or were very close (HF+ 52.9% / FDM-S2 47.1%)
The FDM-S2 led one recording pair by a large margin (67.6% / 32.4%)
The HF+ led another recording pair by an equally large margin (67.6% / 32.4%)
Taken as a whole, no obvious winner emerged, although one might conclude the HF+ has a slight edge due to its lead in the "very close" recording pair of 7.230 MHz.
One thing is clear–the AirSpy HF+ is a surprisingly good performer for its price of $199 USD! For many enthusiasts this will be all the SDR they need.
As a final note, I'll mention that the AirSpy HF+ used for the tests was totally stock. I have not yet performed the "R3 Bypass" mod nor the firmware update to my HF+ units. The simple R3 Bypass, discussed at length on the AirSpy Groups.io forum, significantly boosts sensitivity of the HF+ from longwave up to about 15 MHz, without any noted overload issues. For more on this modification from a MW DXer's perspective, read Bjarne Mjelde's insightful article at his Arctic DX Blog.
Thank you to all the readers who took the time to listen to the SDR recordings in this comparision and register your opinions.
Guy Atkins is a Sr. Graphic Designer for T-Mobile and lives near Seattle, Washington.  He's a regular contributor to the SWLing Post.