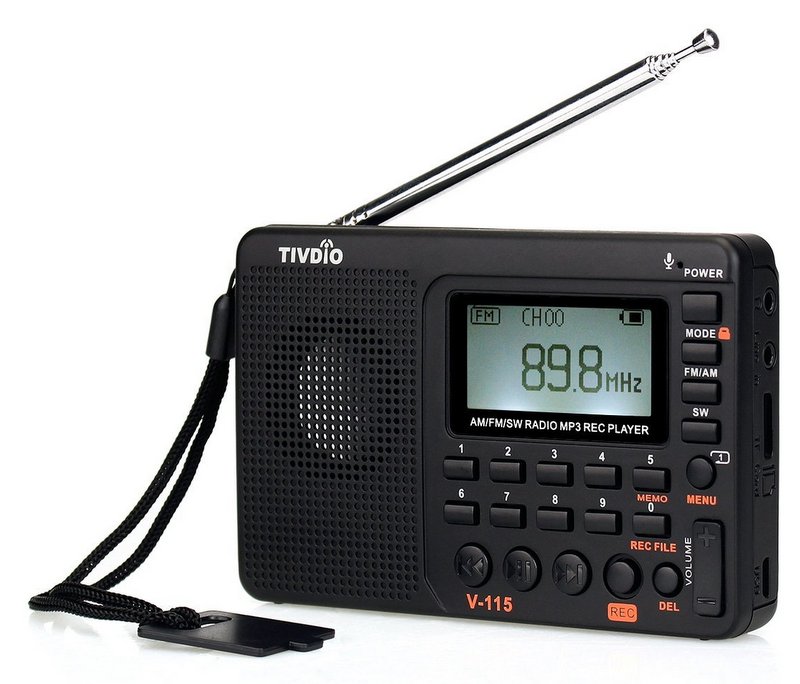 Many thanks to SWLing Post contributor, Tom Stiles, who notes that he's recently posted a video review of the Tivdio V-115 on his YouTube channel. He added that the V-115 is an, "amazing little shortwave radio with many functions including MP3 recording."
Check out Tom's review via the embedded player or YouTube link below.
Click here to view on YouTube.
Many thanks, Tom, for sharing your review!
Funny story…
After watching most of Tom's video this morning while packing for YAT (Yet Another Trip–!) I thought purchasing a V-115 from Amazon might make a lot of sense. Frankly, it would be handy to have a portable that does even a mediocre job of recording shortwave to MP3 files.
I did a quick search on Amazon only to discover, in the search results, that the quickest I could receive the V-115 was next Wednesday. I considered shipping it to my hotel.
Once I opened the product link for the V-115, I saw the following message from Amazon: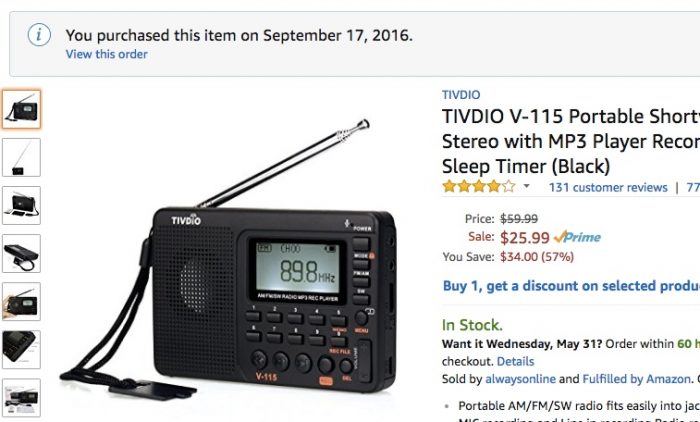 I thought, "What?!?  I don't remember this purchase…!"
A bit confused, I opened the large container that holds all of the portables I use for review benchmarks. It was the only place this radio could be hiding. Inside, I discovered an unopened box containing an Audiomax SRW-710S–looking in my Amazon order history, I confirmed that the Tivdio V-115 is also badged as the Audiomax 710-S and Amazon linked the two.
Then, my memory kicked in! I purchased the SRW-710S for review, but pushed it to the backburner. Then in December 2016, SWLing Post contributor, Troy Riedel, submitted a full review of the SRW-710S.
Click here to read Troy's review.
After Troy's review, I sat the 710S aside and, frankly, forgot I had even purchased it (after all, quite a few radios come into and go out of my shack!).
I'll pack the 710S and test its recording capabilities on the road this week.
Tom seems to have been favorably impressed with the Tivdio V-115–perhaps the Tivdio version has had some performance tweaks?
Post readers: Anyone else have a version of this radio?  What are your impressions?  Please comment!