Many thanks to SWLing Post contributor, TomL, who shares the following guest post:
---

Old Fashioned Band-Scan after the Solar Storms
by TomL
This is just an old fashioned band scan to randomly see what I could hear after last week's solar perturbations when the Solar Flux Index went well over 200.  I considered what I could hear on the shortwave broadcast bands, even though the SFI had quieted down to around 135.  Would the ionosphere still be holding on to the charge built up during the solar storms?  The date and time was January 30, 2023 around 1400 through 1600 UTC.  By the way, as of today (February 2), the bands are dead and cannot hear any of these even though the Solar Flux is about the same!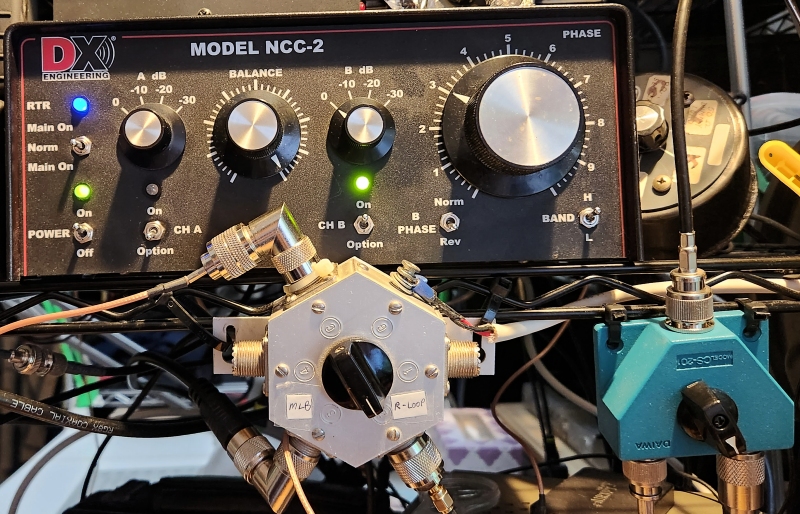 I will not have time to describe my antenna setup now at my noisy Condominium in detail.  I have been experimenting with a DX Engineering NCC2 antenna phasing device for the past year with somewhat good results.  I had to place dedicated receive antennas in many different ways in order to find an arrangement that works in conjunction with the two Ham Radio antenna wires out on the porch.  Sometimes it helps by lowering the noise, sometimes the native antenna by itself, or peaking the signal,  has better reception even though it might be slightly more noisy.  By matching one of two receive-only antennas (the left Heathkit switch) with one of the Ham Radio antennas (the right Daiwa switch), I can usually eke out some extra decibels of signal-to-noise improvement. Continue reading →