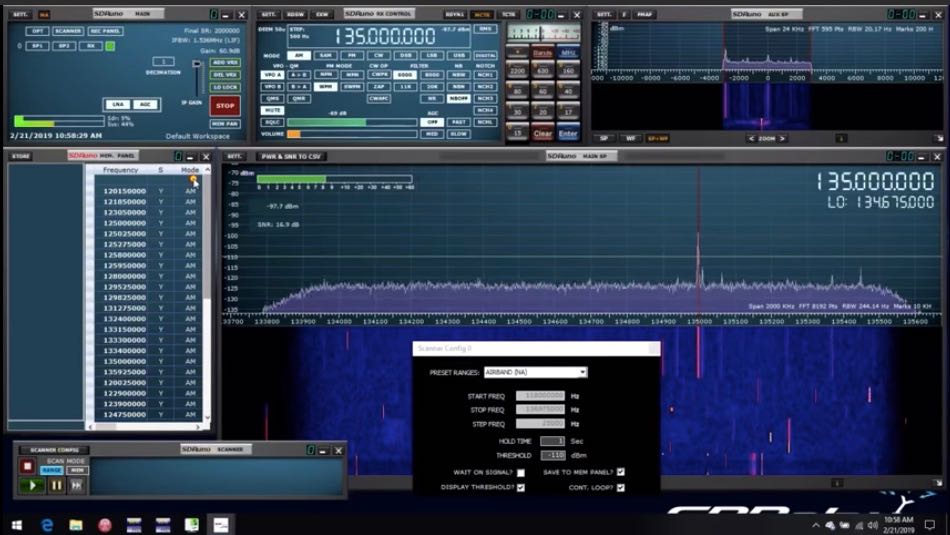 Besides making great receivers, one of the things I love about SDRplay is their focus on providing user documentation and tutorials. We've mentioned before that SDRplay's Mike Ladd (KD2KOG) actively creates tutorial videos exploring a number of SDRplay topics. To date, he's produced over 20 videos–!
If you own an SDRplay product, I'd strongly recommend checking out Mike's video list even if you feel you're already a pro user. The videos are easy to follow and are chock-full of SDRuno tips and tricks.
I've pasted the latest links to the Mike's videos below but I would encourage you to check the SDRplay YouTube channel (link below) and this page for the latest episodes as they are regularly updated.
From the SDRplay Ham Guides page:
As SDRplay RSPs get used for more and more receiver applications, we felt we didn't want to lose sight of the large number of people who love short wave listening and HF ham radio, so we have created "Ham Guides" as a place where we focus on providing tuition and help for all aspects of receiving radio signals at 30MHz and below. This includes set up and use of SDRuno, and tips and techniques on key related topics such as decoding, propagation and antennas.

The SDRplay Ham Guides YouTube channel can be found here, at  www.youtube.com/c/SDRplayHamGuides 

SDRplay Ham Guides complements the main SDRplay YouTube channel and all the documentation available via https://www.sdrplay.com/downloads/and the searchable resources in our Applications and Support Catalogue: https://www.sdrplay.com/apps-catalogue/

If you have ideas for what you'd like to see more of, then add your comments to the videos or email me at [email protected]