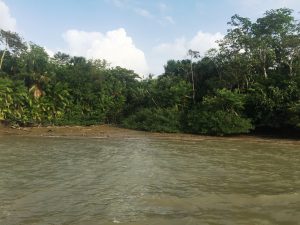 Hi there, I was fortunate enough recently for my work to take me to a very remote area of tropical rainforest in Pará, Northern Brazil and of course, I travelled with a shortwave radio. In fact I take a portable with me everywhere – even to work – just in case. During this trip I was using a Tecsun PL-680, for very specific reasons:
---
It can handle a longwire very well without overloading (I actually only used a 5 metre wire)
An excellent synchronous detection circuit and audio bandwidth filtering options
Excellent sensitivity, as demonstrating by the many DX reception videos on YouTube
If it got lost or damaged it would be a pain of course, but not difficult to replace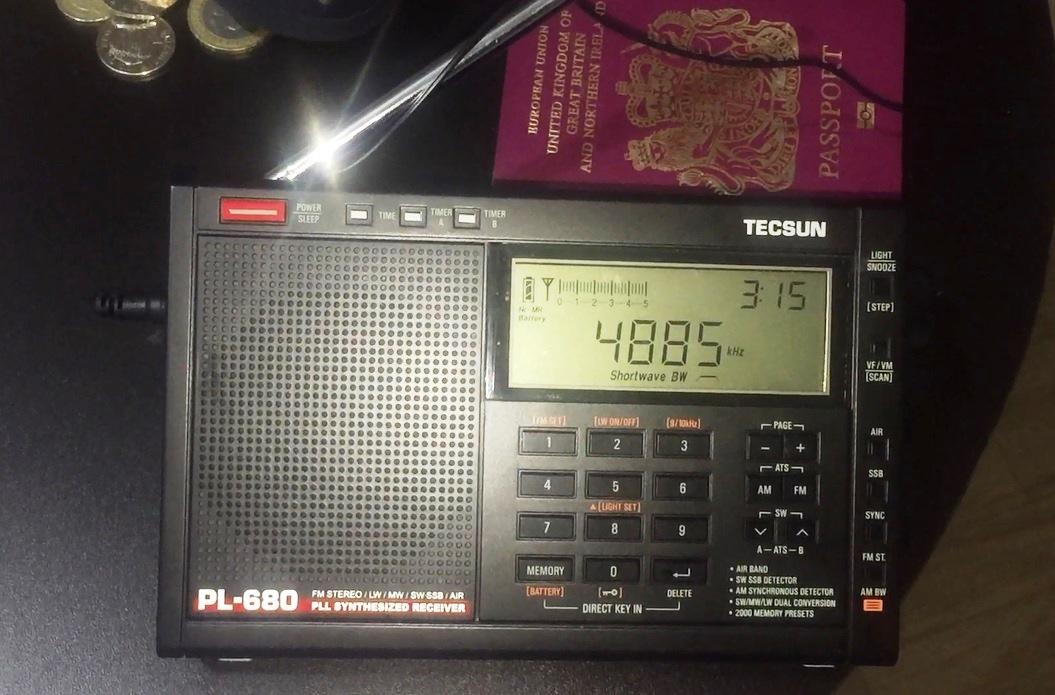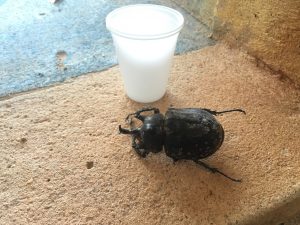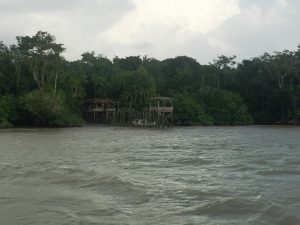 Although effectively travelling on business, I was hoping to find the time for a DXing session because I felt it would be really interesting to find out what could be heard on shortwave (and medium wave for that matter) out in the jungle, in the middle of nowhere! The environment was challenging – around 37/38 degrees C during the day and still 33 degrees C at 2 am, all day and night, every day and night! Furthermore, as you might imagine for a tropical location, the place was crawling with bugs lol, including mosquitos and thus a number of vaccinations were necessary, prior to the trip. Several days after arriving, I eventually managed to find the time for a DXing session in the jungle (with another the following week in Barcarena, on the coast).
So, what can you hear in the jungle? Part 1 of my group of reception videos follow below – I hope you enjoy them.
---
Tropical rainforest DX in Pará, Brazil: Radio Romania International 7335 kHz
Tropical rainforest SW in Pará, Brazil: Radio Nacional Brazilia 6180 kHz
Tropical rainforest DX in Pará, Brazil: WHRI 7385 kHz, Cypress Creek, Georgia, USA
Tropical rainforest DX in Pará, Brazil: Radio Mediterranee 9575 kHz, Nador, Morocco
Tropical rainforest DX in Pará, Brazil: EWTN (WEWN) 11520 kHz Vandiver, Alabama, USA
Clint Gouveia is the author of this post and a regular contributor to the SWLing Post. Clint actively publishes videos of his shortwave radio excursions on his YouTube channel: Oxford Shortwave Log. Clint is based in Oxfordshire, England.