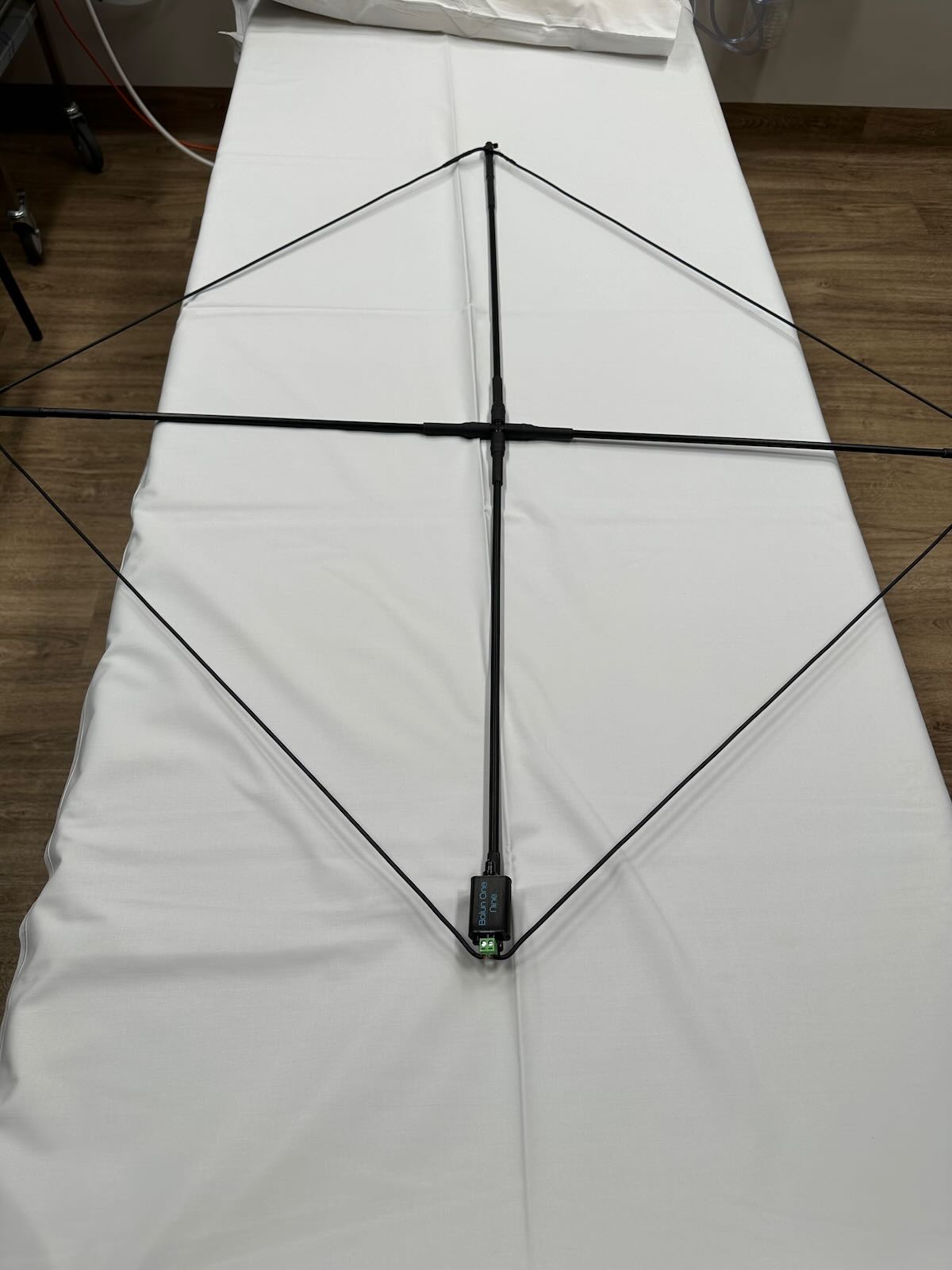 Many thanks to SWLing Post contributor, Andrew (VK2ZRK), who writes:
Just thought I would share some pics of my SULA build which I constructed in the Emergency department's antenna building section in between catastrophies here in Australia.
I built it out of 8mm fibreglass tube from a kite supply, 8mm kite nocks, 13mm equal cross irrigation fitting and lots of double wall glue lined heat shrink. The 8mm tube with a short bit of heat shrink is a slip fit into the id of the 13mm equal cross which I secured with more heat shrink.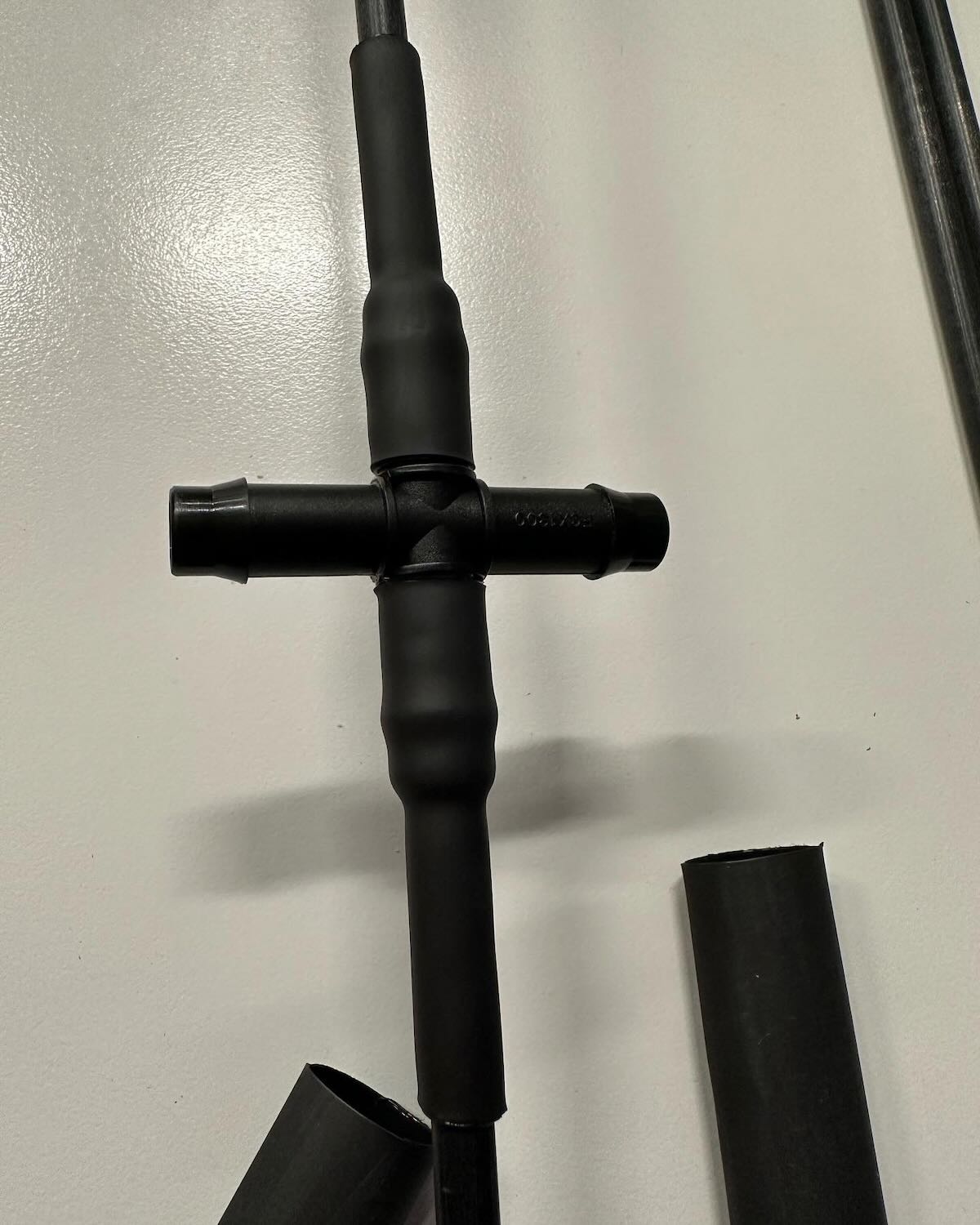 I then cut the frame to length allowing for the length of the kite nocks. I secured the kite nocks with more heat shrink. I then soldered the resister to 2 lengths of Davis RF 12g antenna wire and fed this through the kite nocks terminating it at the nooelec balun on the opposite side to the resistor.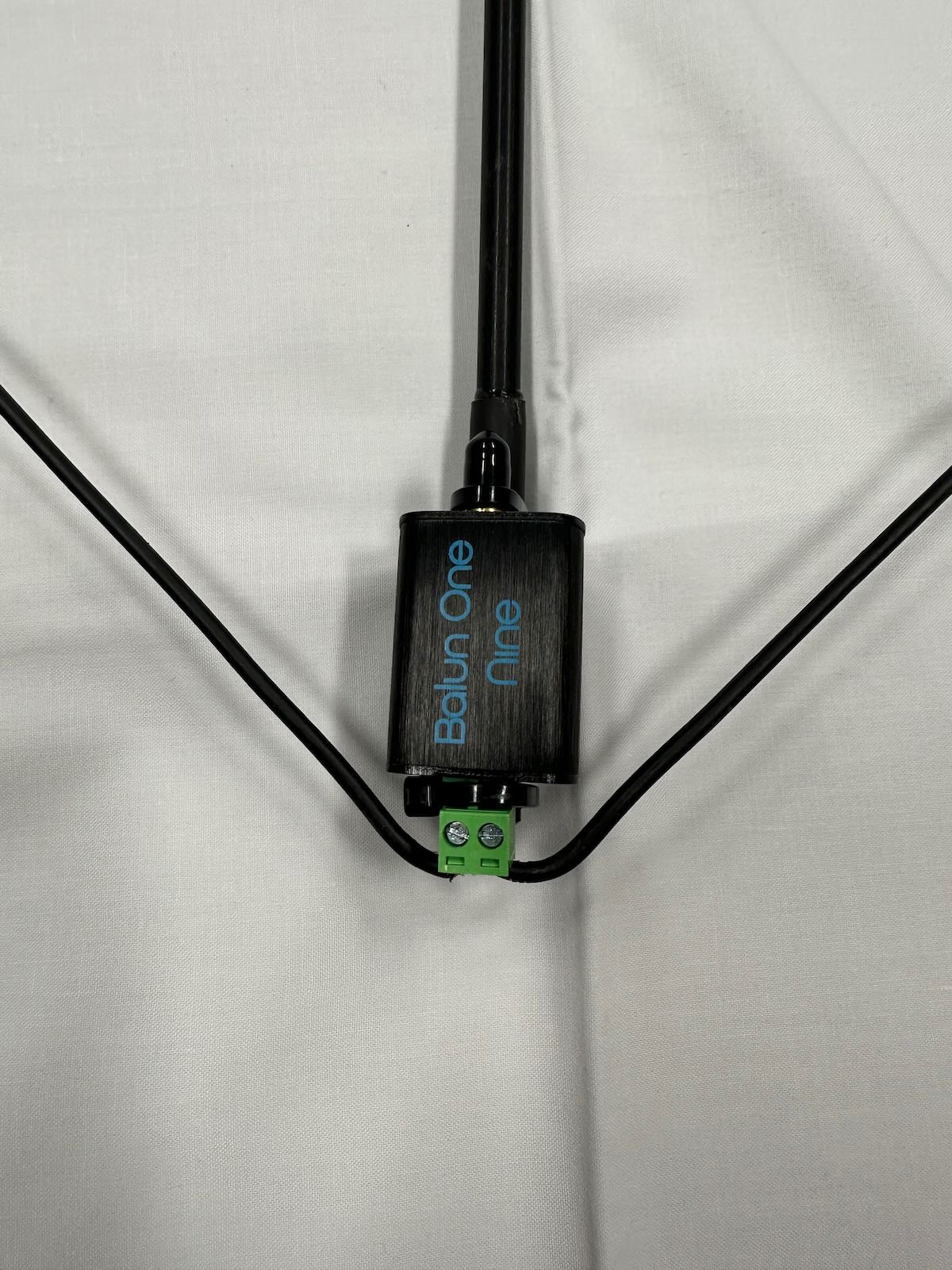 I think it worked out well. It is very light. I built it to use with my SDRPlay RSPdx.
Thank you to everyone involved in the design process and for providing it to the swling.com community.
Cheers
Andrew VK2ZRK
In all the years I've been hosting the SWLing Post, I can safely say that we've never featured an antenna constructed in an Emergency Department of a hospital. Thank you, Andrew!
The feedback from the SULA antenna build has been phenomenal. The three-part series detailing the SULA antenna from concept to build was the most popular of 2022 on the SWLing Post. 
Thank you for sharing the photos of your antenna. What a professional job, Andrew!
Readers, if you'd like to learn more about the SULA antenna, check out this three-part series–a collaboration between the amazing Grayhat and 13dka.