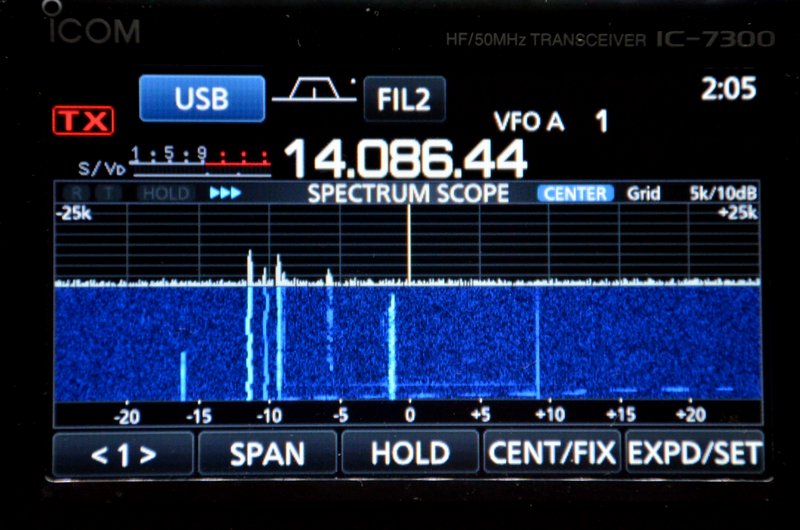 Many thanks to SWLing Post contributor, Paul, who writes:
This came to me from a friend; he is curious about choosing between the Xiegu G90 and the Icom IC-7300 for his first rig. He has money to buy the Icom which is $999 right now after rebates, but wants to know if he is really getting twice the radio for the Icom, vs the Xiegu, or are there other good reasons to get the 2016-introduced Icom, vs the newly introduced Xiegu.

Maybe this can be a posting to ask your readers? Greatly appreciate it.

Thanks very much
Paul
Thank you for passing along the question, Paul.
While I almost consider this to be an "apples to oranges" question, let's approach this from a couple of different operator perspectives and truly explore the decision.
I like both radios for different reasons, but first, I'll tell you what my decision would be if I were in in his shoes…
I would choose the Icom IC-7300
While the Icom IC-7300 does cost twice the amount of a Xiegu G90, it's a much more versatile transceiver. There are almost too many IC-7300 features to list here, so I'll mention a few that immediately come to mind, focusing on features the G90 lacks.
For one thing, the IC-7300 is a 100 watt radio, thus the max rated power output is five times that of the Xiegu G90.
The IC-7300 doesn't require an external sound card for digital modes. Simply plug the radio into you PC with a USB cable, and with your favorite application (like WSJT), you can operate any number of digital modes. (I found configuring the G90 for digital modes to be a bit frustrating.)
The IC-7300 also covers the 6 meter band–the G90 tops out at 10 meters.
The IC-7300 has useful features for contests and field operation like:
voice and CW memory keyers with beacon mode,
native transmit and received audio recording,
a large touch screen display to quickly enter frequencies and adjust settings,
audio EQ on both transmit and receive,
a built-in bail
notch filters and Icom's twin passband tuning
Again, by no means is this a comprehensive list–just some of the features that come to mind.
As a first rig, the IC-7300 can take you into any aspect or mode of the HF band your friend cares to explore. It must be one of the most popular HF radios on the market right now, so there's also a massive user and knowledge base out there on the web.
The IC-7300 also has better transmitter specs, producing a cleaner signal than the G90, especially in CW (the G90 is known to produce key clicks and not recommended for use with an amplifier). It also can handle close-in signals better than the G90 and has a higher dynamic range. Overall, it has better specs than the G90.
For a more detailed look at the IC-7300, check out my full review.
Why one might choose the Xiegu G90 over the Icom IC-7300
Let's get an an obvious point out of the way first: the G90 costs half that ($450) of the IC-7300 (generally $900-1,100). This could leave your friend with even more money to invest in an antenna. As I've said so many times before, a radio is only as good as its antenna!
If your friend plans to operate primarily in the field, the Xiegu G90 is much more portable option. The G90 is very compact and weighs a fraction of the IC-7300. The G90 also draws less current in receive mode, so is much kinder on a battery. It also has built-in side extensions to protect the front and back panels while being transported.
The Xiegu G90 has a detachable face plate which would come in handy for mobile installations (although, admittedly, there are a number of better mobile transceivers on the market).
My full review of the Xiegu G90 is in this month's issue (Aug 2020) of The Spectrum Monitor magazine. It's nearly a 4,000 word review so is one of the longer ones I've produced. If your friend wants to make a decision soon, he/she might purchase this issue to fully explore this rig.
Another option: Yaesu FT-891 and LDG Z-11 Pro 2 external antenna tuner combo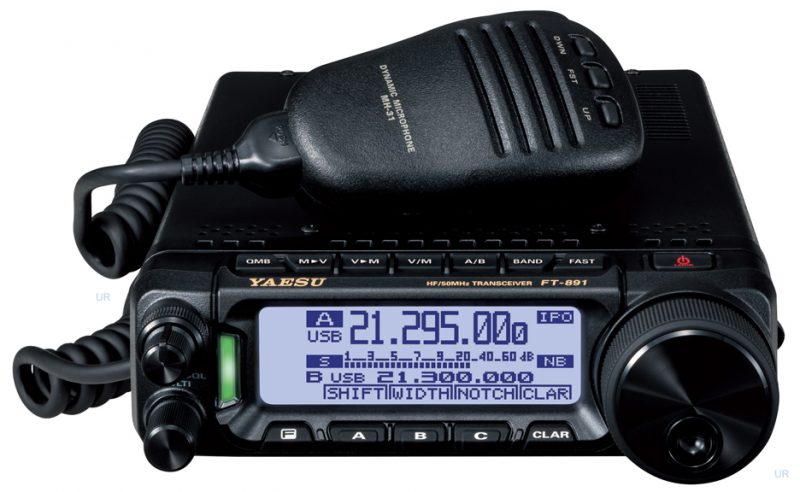 If your friend is seriously considering the Xiegu G90, then I have to assume he/she has portable operation in mind.
Making this assumption, I would also suggest they check out the Yaesu FT-891. Like the IC-7300, it has a full 100 watts output and also covers the 6 meter band. Like the G90, the front panel can be separated from the radio body for easy mobile installation.
Although I have never reviewed the FT-891 (although I plan to before the end of the year), the radio has an almost cult-like following among SWLing Post readers. It's also a favorite rig of Parks On The Air (POTA) activators because of its 100W output, relatively compact footprint, and great audio characteristics. The G90 and IC-7300 both are based on SDR architecture, the FT-891 is a triple conversion superheterodyne general coverage receiver.
Unlike the IC-7300 and G90, however, the FT-891 lacks an internal antenna tuner (ATU) and I'm guessing your friend wants one based on the fact both the G90 and IC-7300 have one.
No problem! The Yaesu FT-891 is one of the best bang-for-buck transceivers on the market. The price at time of posting is $609 after rebates. That leaves room to purchase a benchmark portable HF+6 meter antenna tuner. I personally love the LDG Z-11 Pro 2 which would only set them back $169. I've owned one of the predecessors of this ATU for nearly a decade. It's located outdoors, in an enclosure and serves as a remote antenna tuner for my multi-band sky loop. It has operated flawlessly through seasonal temperature extremes and powered by a 15 year old  12V gel cell battery that is charged off of a 5 watt PV panel and Micro M+ charge controller.
The FT-891 and Z11 Pro 2 ATU combo would total $778 which is a nice compromise between the $1,000 IC-7300 and $450 G90.
If your friend wanted a more compact option than the IC-7300, and better specs and more power output than the G90, this FT-891/Z-11 Pro 2 combo would be hard to beat.
Don't Forget Antennas and Power
As I mentioned before, do your friend a favor and remind him/her to set aside a budget for an antenna.
If you build your own wire antenna, you can create an amazing one for $50 or so in quality ladder line and wire–at least, that's about what I put into my sky loop antenna. Retailers like Universal Radio, HRO, and Gigaparts stock quality pre-made wire antennas that cost a bit more, but are pre-tuned, durable and very easy to deploy. The type of antenna you can install is totally dependent on the environment around your home, access to your radio room, and any local interference you might need to mitigate.
Of course, all of the radios mentioned above need a DC power supply. There are many on the market from lightweight switching power supplies to heavy linear supplies.
I would not choose one of the cheapest ones you can find because switching power supplies especially can inject noise. I'm a big fan of the Powerwerx SS-30DV which will typically cost around $110 at ham radio retailers (although, at present, it's one of the many items out-of-stock due to the Covid-19 pandemic). It hits the sweet spot for me and is a little workhorse!
What do you think?
As I always say: radios are a personal choice. Specifications and features make for convenient points of comparison, but often choices are made based on a user's own needs and operating style.
Between the Xiegu G90 and Icom IC-7300, which would you choose as a first rig? Can you think of a better compromise?  Please comment!
---
Do you enjoy the SWLing Post?
Please consider supporting us via Patreon or our Coffee Fund!
Your support makes articles like this one possible. Thank you!