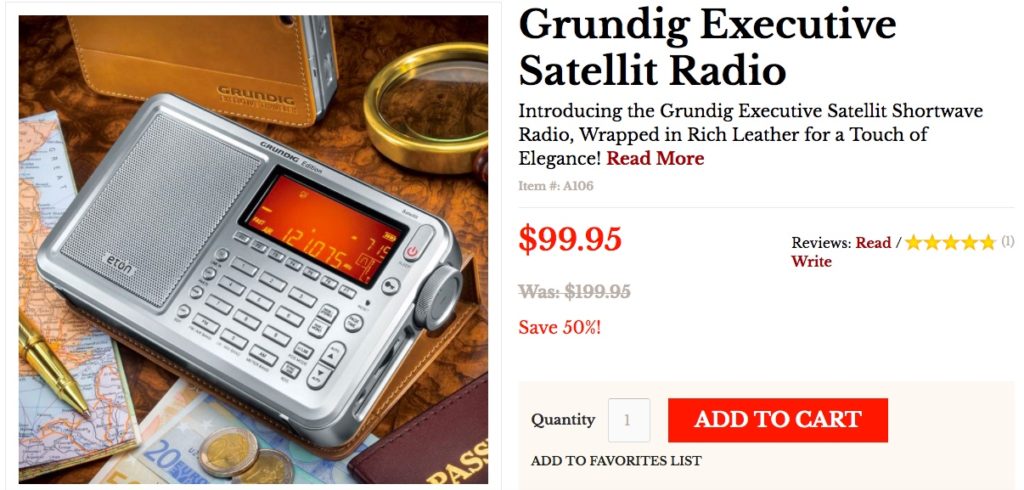 Many thanks to SWLing Post contributor, Ralph (AJ4BI), who writes
I absolutely love your blog!

Herrington is having a half-price sale on their Grundig Executive Satellit for $99.95

Frys has dropped the price to $81.91. They now appear to be only available through the local Frys stores.
Thanks for the tip, Ralph! Those are excellent prices for the Executive Satellit! I've checked other retailers and prices are much closer to the $180+ mark.  If you've been looking for a Satellit, this is the time to bite the bullet!