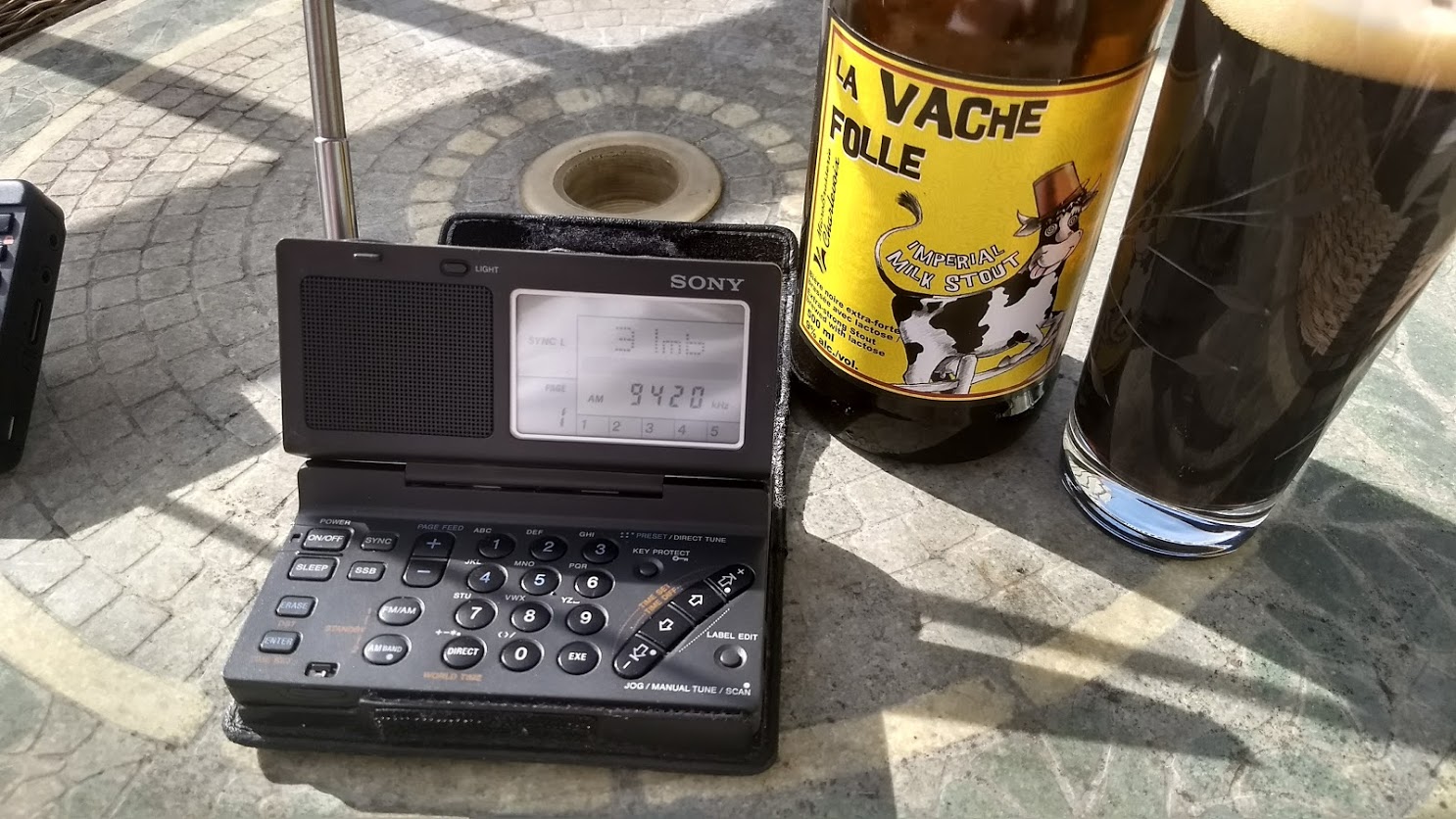 Radio Waves:  Stories Making Waves in the World of Radio
Welcome to the SWLing Post's Radio Waves, a collection of links to interesting stories making waves in the world of radio. Enjoy!
Many thanks to Eric Jon Magnuson for summarizing these news items for Radio Waves!
---
In a Freedom of Information request Ofcom were asked to provide details of pirate broadcast radio stations outside of London for the years 2021-2022
Ofcom refused to give names of the stations but they did provide some statistics, see this link.
You can submit a Freedom of Information request to Ofcom online at
https://www.whatdotheyknow.com/new/ofcom
Released at 3:19 pm on 19 May 2022
RNZ Chief Executive and Editor-in-Chief Paul Thompson has welcomed the budget investment in RNZ Pacific shortwave transmitters.
In Budget 2022 the Government announced $4.4 million dollars capital funding for a new transmitter for RNZ Pacific.
RNZ Pacific broadcasts into the wider Pacific on shortwave 24 hours a day, collaborating with 22 broadcasting partners across the region. Its current primary transmitter is nearing end of life, and its other transmitter has in effect already been retired.
"The value of the RNZ Pacific service can't be underestimated. Our voice reaches all parts of the Pacific, at times with critical information such as cyclone warnings. During the Tonga eruption, when the undersea cable was cut, RNZ Pacific short wave was a lifeline source of information," said Thompson.
This investment secures a productive future for our unique voice. The attraction of the shortwave service is its robustness, and the ability to have the signal travel great distances, and achieve good audiences," he said.
RNZ Pacific broadcasts enhance the Government's Pacific strategy as we share our history, culture, politics and demographics. The strategy is underpinned by the building of deeper, more mature partnerships with Pacific Island countries, and by supporting their independence and sustainable social and economic resilience.
Since the ABC ceased its shortwave broadcasting the only other shortwave broadcaster in the region is Radio China. Thompson says RNZ can now start work on its infrastructure development with a new transmitter likely to take approximately 12 months to get in place depending subject to further project planning.
More than 14 million people have fled their homes since Russia's invasion of Ukraine and the war shows no sign of ending. For World Refugee Day on 20 June, we are highlighting some of the issues faced by displaced Ukrainian people – and reaffirming that the support from the EBU and its Members will continue.
That support has manifested across a range of projects:
Air strikes on the TV towers in Kyiv and Rivne underlined the vulnerability of broadcast communications in a war zone. Together with our Members, we have coordinated the supply and delivery of critical equipment such as IP connectivity solutions, satellite phones, AM transmitters, and studio support to enable the uninterrupted transmission of vital news and information.
In these circumstances, being able to rely on accurate news sources is key. Many EBU Members have launched dedicated news services specifically for refugees in their own language, so that they can tap into vital updates from home, wherever in the world they are. Rai News in Italy has a daily news bulletin in Ukrainian; RTBF UKRAINE is a new web-based radio station for Ukrainian refugees in Belgium, with 100% of its content in Ukrainian; and Yle in Finland has a Ukrainian-language news service for providing the latest news bulletins in Ukrainian. Many public media outlets are also re-transmitting content directly from Ukrainian public broadcaster, UA/PBC for Ukrainian refugees.
Providing practical information to help people navigate the uncertainties of settling into new homes has also been a priority and has seen the launch of many dedicated programming and channels: GPB has a hotline for Ukrainians in Georgia; Czech Radio and Radio Prague have launched a podcast, 'News for Ukrainians in Czech Republic', that offers practical information for incomers. While ARD in Germany presents How To Deutschland Insta; Swedish Radio's Ukrainian service for new arrivals includes practical advice on how to access medical care or education facilities for kids and RTP's online service helps with learning a new language.
For children, displacement through war is particularly traumatic. TVP in Poland has developed a site for kids from Ukraine which, as well as showing selected content in Ukrainian, also presents lessons in learning Polish; ARD and ZDF in Germany have included content in Ukrainian for children, including German-language learning programmes, and Czech Radio has recorded fairytales in Ukrainian.
Noel Curran, Director General, EBU, said "Few of us can understand the trauma of being forced to leave our homes, not knowing when or if we will return. I'm proud to belong to a community that has mobilized a wide range of practical support so quickly while ensuring trusted news and information continues to reach those who need it, wherever in the world they are. World Refugee Day is a moment to reflect on a situation that continues to need targeted support. And to reaffirm our commitment to giving it for as long as it takes."
Click here to read at the EBU website.
Projected cost reductions cited as reason for Germany to accelerate the migration to DAB+
As energy costs rise, Deutschlandradio Director Sefan Raue sees a further reason to hasten an FM switch-off for Germany.
"We will not be able to afford two terrestrial distribution channels in the long run. The signs are clearer than two or three years ago," Raue told German press agency dpa, according to Hadelsblatt. "FM is an energy guzzler."
A public broadcaster, Deutschlandradio is based in Cologne and Berlin and operates several national channels on DAB+ and FM. The channel been steadily replacing its remaining FM transmitters with DAB+; six of its short-range analog transmitters are going dark at the end of June 2022. The broadcaster expects to have at total of 161 locations broadcasting its DAB+ channels nationwide by year-end, reaching some 90% of the German populace. [Continue reading at Radio World…]
---
Do you enjoy the SWLing Post?
Please consider supporting us via Patreon or our Coffee Fund!
Your support makes articles like this one possible. Thank you!